Be a part of the transformation! Help raise funds for printing and mass distribution of the key books of His Holiness Bhakti Tirtha Swami in Africa. Just $1 sponsors the printing of 1 book!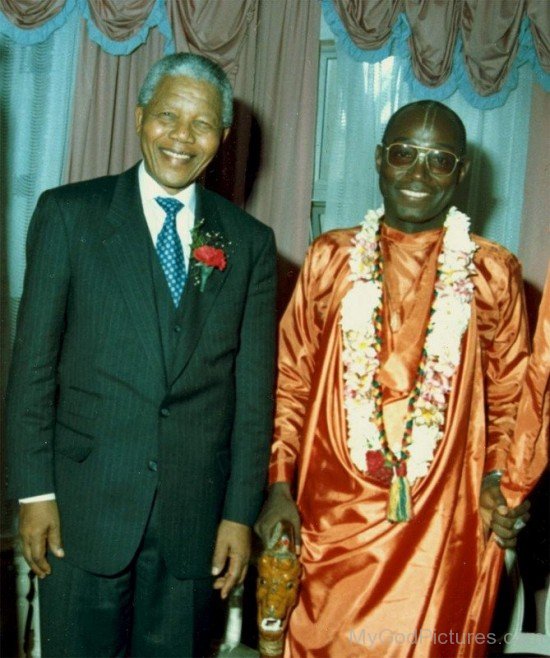 We boldly aim to publish and distribute books on the Leadership and Spiritual Warrior series across South Africa and eventually reaching out to the rest of Africa. Our project leader, Raghunath Bhatta Das (SA), was a close associate of Bhakti Tirtha Swami and was personally given the rights by Bhakti Tirtha Swami, to print his books in South Africa. We sincerely appeal to you to sponsor at least one book - Just $1 sponsors the printing of 1 book!
About The Leadership Series:
Leadership in any capacity has taken on such awesome proportions that even the best leaders must find creative ways to deal with today's complex situations. This series includes groundbreaking self-help manuals written for those who seek to develop greater effectiveness in the leadership process.

"An example in the truest sense of global principle-centered leadership, Swami Krishnapada (Bhakti Tirtha Swami) manages to take consciousness-raising to its highest platform of self-realized actuality in humanizing the workplace. My experience in working with all of the nations of the world convinces me that such a book is the corporate leadership guide for the coming millennium."
-- The Honorable Pierre Adossama
Director, Labor Relations (Retired)
International Labor Organization
United Nations
About The Spiritual Warrior Series
The Spiritual Warrior series arms those who answer the call with the spiritual weapons they need to battle debilitating plagues such as depression, anxiety, and hopelessness. B.T. Swami provides us with a series of simple techniques that help us maintain proper perspectives, make better decisions, and achieve uplifting results.
Please click the style of widget you'd like to install