Howzit Everyone,
This month i'll be journeying with some friends to Nepal, to trek to Everest Base Camp. Part of my journey is to help raise a small amount of funds to benefit a local school in the region.
I will be trekking with a company called Nepal Eco Adventure (Link to the website) and the owner, Chhatra has given me the details of a local school which they support to help impoverished children in the Everest region receive an education. Please see the comments from Chhatra below,
"We are helping the school at Chake village(2200m) north east of Kathmandu 220km from Kathmandu. which is Ramechhap district that is village where I come from. Even we starred this school Kusmawati primary school. There 40 kids studying. After the earthquake 2015. This school completely collapsed. I raised some fund and we build the school again. This school is still poor condition more fund is needed to help kid to encourage to go to school as all the villager are quite poor after the earthquake 2015. if there more fund available we can build bathroom and drinking water supply for school. Also we provide scholarship for poor kids, uniforms, learning materials we can provided. Even there no enough teacher to teach 40 kids there is only 2 teacher. One provided by government and 1 teacher is from villagers self funded. if we have fund we can help the school getting good female teacher which good for kids. We an maintenance the school warm wooden floor, carpeted room for small kid rather cold cemented floor."
Unfortunately I do not have a rad sponsor video but I do have some pictures that Chhatra has prepared for me.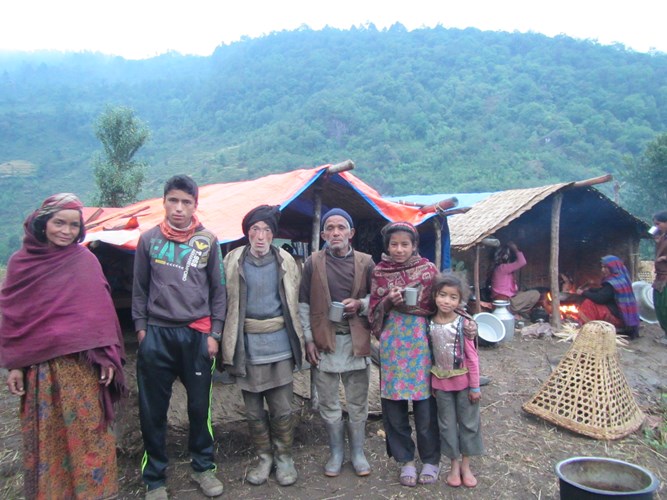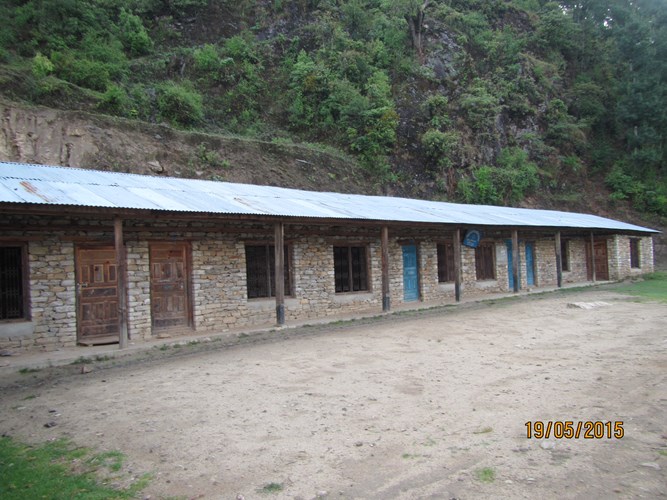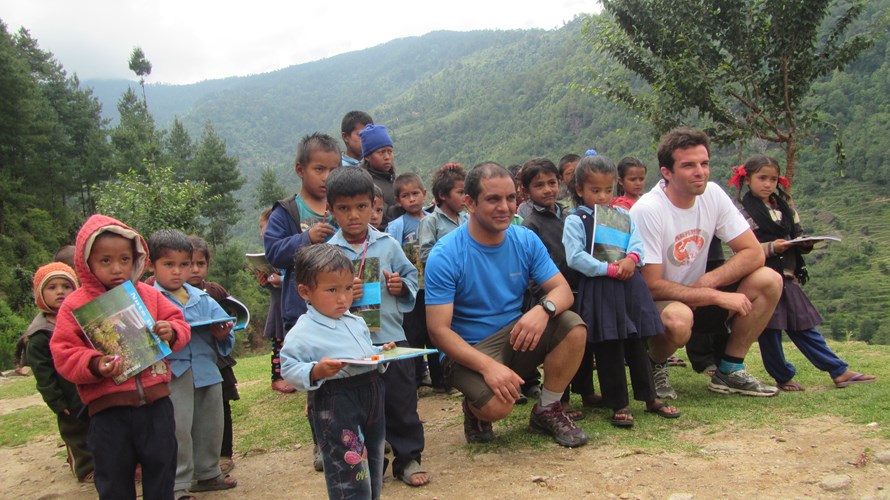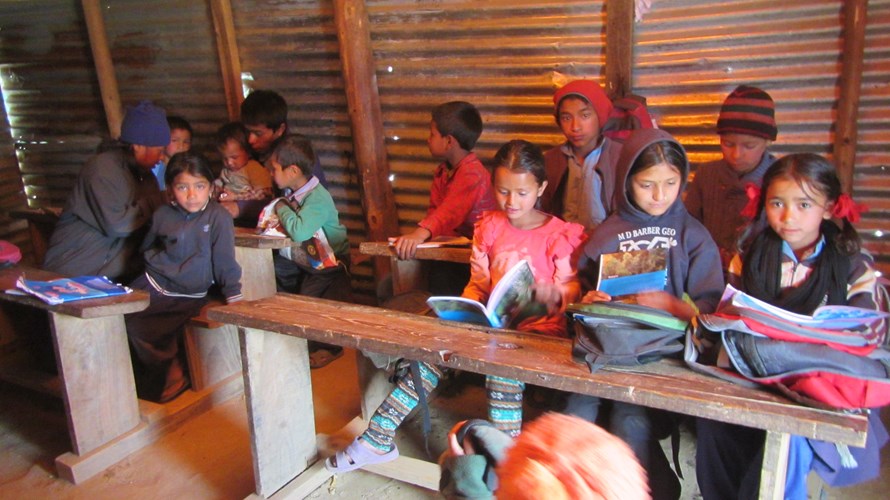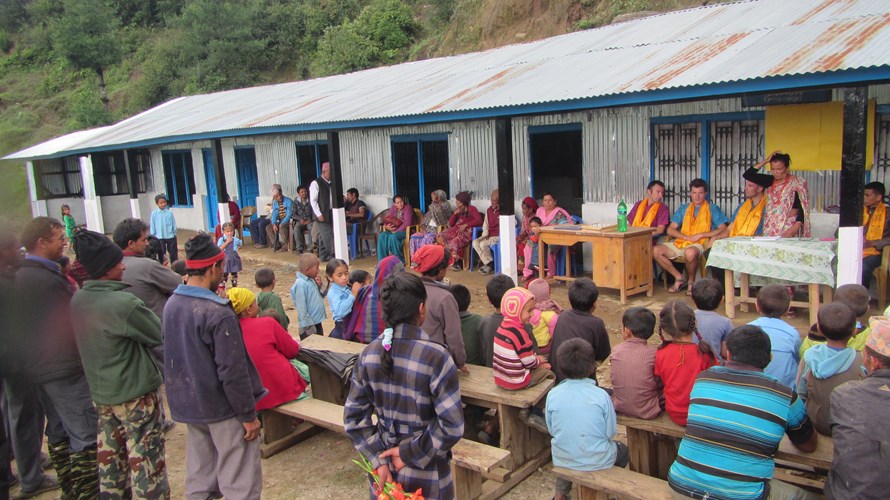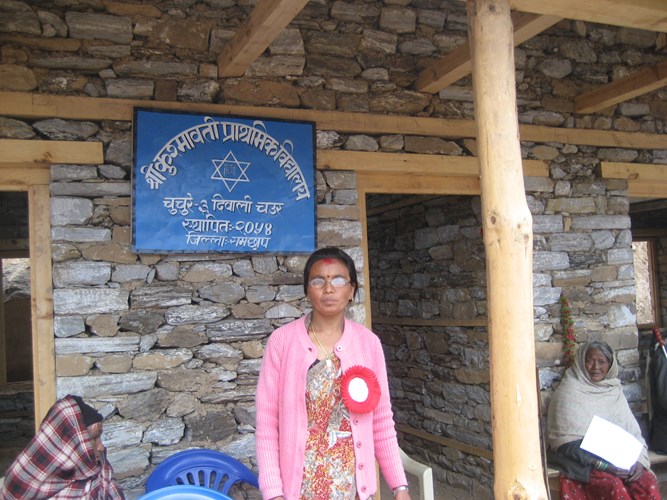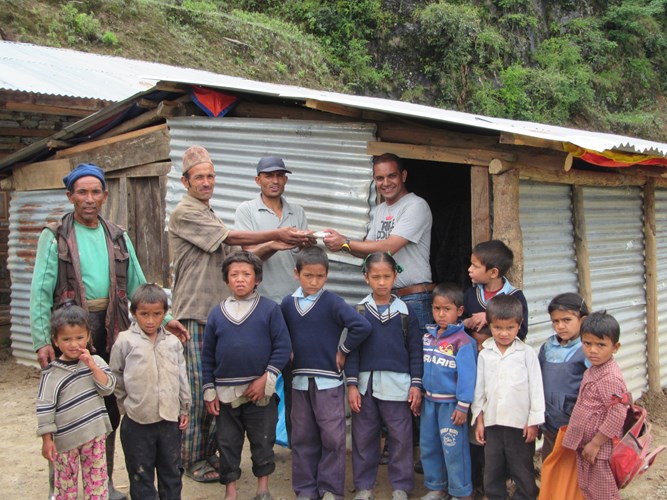 All I am asking is anything you are willing to contribute which will go to improving the lives of a people, in a region of the world where so many people walk away gaining so much from its beauty yet leaving people, like these kids in dire situations without the basic needs to live. Help me give them a better chance at life.
Videos all over YouTube explain the life of the Sherpa people and how they often are forced into assisting international climbers achieve their dream of summiting Everest often at the expense of the Sherpa. In some cases, children are left without fathers and a means of making money so the cycle continues. This may not make a difference to you, or you might think you cant make a difference, but it might to someone in these pictures.
Second Corinthians 9:7 "Each one must give as he has decided in his heart, not reluctantly or under compulsion, for God loves a cheerful giver.
Here is a short story:
Once upon a time, there was an old man who used to go to the ocean to do his writing. He had a habit of walking on the beach every morning before he began his work. Early one morning, he was walking along the shore after a big storm had passed and found the vast beach littered with starfish as far as the eye could see, stretching in both directions.
Off in the distance, the old man noticed a small boy approaching. As the boy walked, he paused every so often and as he grew closer, the man could see that he was occasionally bending down to pick up an object and throw it into the sea. The boy came closer still and the man called out, "Good morning! May I ask what it is that you are doing?"
The young boy paused, looked up, and replied "Throwing starfish into the ocean. The tide has washed them up onto the beach and they can't return to the sea by themselves," the youth replied. "When the sun gets high, they will die, unless I throw them back into the water."
The old man replied, "But there must be tens of thousands of starfish on this beach. I'm afraid you won't really be able to make much of a difference."
The boy bent down, picked up yet another starfish and threw it as far as he could into the ocean. Then he turned, smiled and said, "It made a difference to that one!"
Please click the style of widget you'd like to install