Haight Ashbury Psychological Services (or "HAPS") has worked for 37 years to improve the lives of people in the San Francisco Bay Area community by providing low-fee psychotherapy to those in need, and education, training, and supervision to those who serve.

URGENT: HAPS is being displaced, and after 37 years our clinic will close if we can't raise funds to move! We desperately need your help!

Our landlord is planning a complete demolition of our building to convert it into residential condos. THIS WILL MEAN CLOSING THE CLINIC if we cannot relocate.

San Francisco non-profits are being priced out and displaced every day, and our wonderful city is losing irreplaceable resources. We can't let affordable, quality mental health be one of those losses!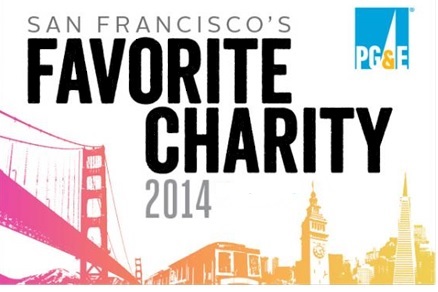 (HAPS is beloved in our community; we were voted "San Francisco's Favorite Chairty" in 2014 by 7x7 Magazine.)


HAPS PROVIDES CRITICAL MENTAL HEALTH SERVICES to the San Francisco Bay Area !

Each year, HAPS works with up to 15 Interns from masters and doctoral programs from schools all over the Bay Area. We are highly respected in the psychological community, and our internship/training program is highly competitive. Each intern carries a caseload of 8-10 clients and receives supervision and training throughout their placement at HAPS.

If clients have no money, there are places they can go to receive mental health services; but if they make $1,000 a month or so, and are suffering with depression, want couples therapy, have an eating disorder, an anger problem or are trying to stay sober and able to work, then they come to HAPS. We've trained hundreds and of therapists and served thousands of clients. HAPS receives no city or federal funding, so we rely on donations. It would be tragic if this invaluable resource is forced to close.

HOW YOU CAN HELP

There is no rent control for commercial spaces in California and rentals are skyrocketing in San Francisco. HAPS, like numerous non-profits is faced with closing our doors or relocating. We are fighting to stay open but the costs of relocation are prohibitive for us. We need to raise $65,000 for first- and last-month's rent, security deposit, moving costs, furniture, and loss of income during the transition. It is our greatest hope to continue serving our community for another 37 years. Please help us do that by:

- Making as big a tax-deductible contribution as you possibly can—if ever there was a time to help HAPS and secure mental health services in San Francisco, THIS IS IT.

- Telling your friends - and their friends - and anyone who will listen. Tell your senator, your local newspaper or TV station. Tell your doctor, your school, your family. Please—tell everyone, and beg them to help. Please share the link to this campaign on social media.
We are fighting hard to can keep providing low-cost psychotherapy for folks who need it for another 37 years.

In gratitude,

Haight Ashbury Psychological Services ("HAPS")
Please click the style of widget you'd like to install