I'm raising money for my sweet father! My rock, my inspiration!

My father was in a terrible car accident a year ago. He was changing a tire on the side of the road, when two cars slammed into his, pinning him under his car and dragging him for miles.

He miraculously survived but sustained awful injuries and was in a hospital for over a year. I, without any hesitation, came to his side and spent a year next to him, at the hospital every day from 7am till 11 pm.

He was in a coma for over 4 months and was pronounced dead more times than I can bear to remember. His insurance only covered about 4 months and then I had to step up financially, otherwise the hospital discussed taking him off life support.

I had to stop working and live off my savings and pay dad's bills, on top of it all, since my father had no will, I had to pay for an army of attorneys to keep my father alive.

We had a big beautiful family, my mom, brothers Max & Michael. Unfotnately both of my brothers past away and my mom died of ovarian cancer. My dad is everything I have left. I will do all that I possibly can to support my dad but I'm now so stressed out financially. And have bills of my own that I'm having difficulties covering.

My father remarried and has a wife and a 4 years old son to support also. He gets very little amount from the goverment monthly but nowhere near enough for him to live on, pay the bills and take care of his family. He's now back in the hospital due to an infection and I'm not sure when he will be out.

I spoke to him today and I'm absolutely broken. To see my father back in the hospital, yet hearing him try to still stay positive, breaks my heart!

I love this man with all that I am and I want him to be able to concentrate on getting better and back to his son, Peter, who needs him home. I really need your help help so I can help him!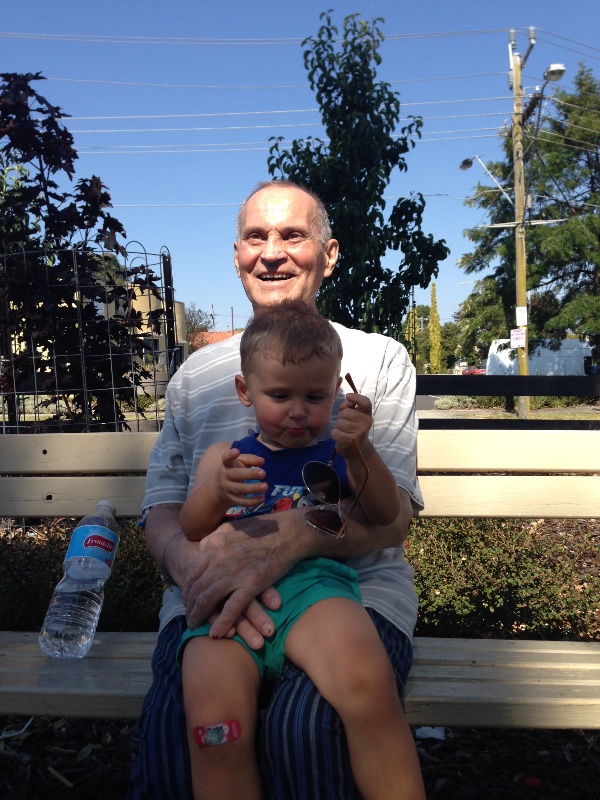 Please click the style of widget you'd like to install