Hi, my name is Daniel. I'm from Brazil and I'm currently living in Los Angeles for my PhD in Mechanical Engineering. Since my undergrad, my dream was always to do my PhD in a great, internationally recognized university and due to my big effort and studies, I got this position as a graduate reseacher at UCLA and I'm on my way to achieve my dream.
     I'm here in USA supported by a Brazilian scholarship, which is a very low income to live in a such expensive city that is Los Angeles. I'm having a hard time to manage my income to fit my expenses. So, this is why I created this fundraiser. The money raised here will suplement my scholarship for 1 (one) year and will help me with the everyday expenses like housing, food, transportation, etc.
Any help is very welcome. Thank you very much
About my Work:
     My PhD thesis is about the development of a novel methodology to solve incompressible newtonian fluid flows.  Which is basically the most commom type of flow in genereal engineering. 
Fig1. - Exemple of a flow around an esphere.
     Fluid dynamics has a wide range of applications, including calculating forces and moments on aircraft, determining the mass flow rate of petroleum through pipelines, predicting weather patterns, understanding nebulae in interstellar space and reportedly modelling fission weapon detonation. Some of its principles are even used in traffic engineering, where traffic is treated as a continuous fluid.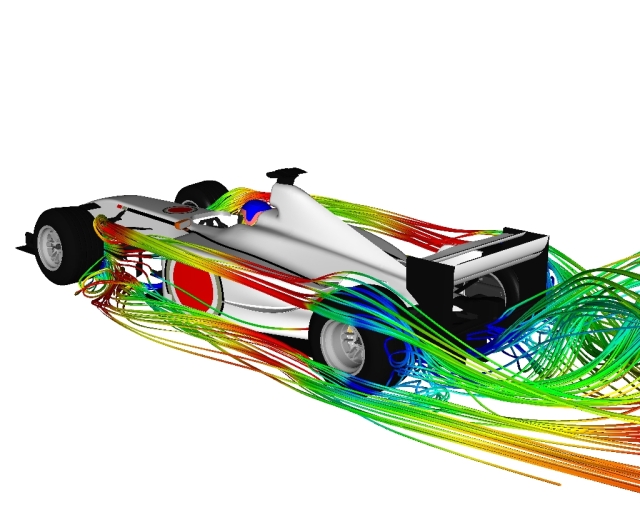 Fig2. - Exemple of a flow around a F1 car.
     My main goal is to develop this methodology in order to obtain a new approach for this kind of problem, reducing the computational time (There are simulations that take weeks or even months to complete). Any improvement in the performance of the current method is always welcome.
    If you are interested to read more about my thesis, you can see the introduction and a summary of my work by clicking here.
Thank you for your support!
Please click the style of widget you'd like to install