---Who am I ?---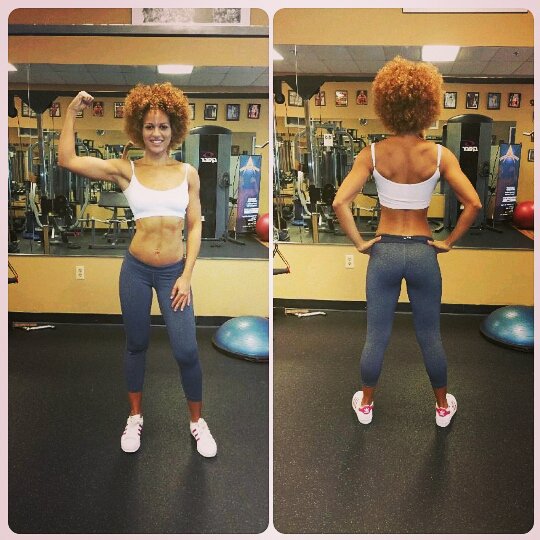 Hello everybody, my name is Laura Marie for those who don't know me. I am a 25 fitness & mind-body-spirit fanatic from Guadeloupe, French West Indies. I firmly believe that everybody has a purpose in life, a gift from the Creator that is our most valuable treasure. Yet, most of the time, it's hidden behind dust that we call conditioning. It took me 2 years to find my purpose in life for fitness through homelessness thanks to God. Now I am well determined to fully live it in America while investing money to a cause greater than myself: Holistic Medicine.


The pain of not knowing who you are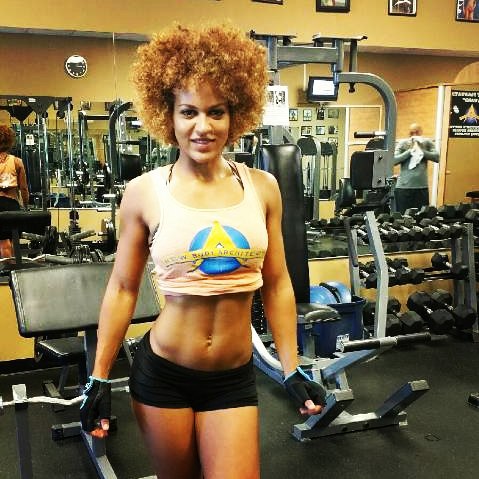 During 6 years of my life, I had a firm belief that the secret sauce for success was: go to school - get good grades - get a job. So I followed that scheme as the perfect school girl, then the perfect student and finally the perfect employee… until I became overwhelmed by different feelings:


1) The first one was a feeling of total lack of purpose and total unfilfillement. It was on May 2013 that everything happened. I was living in Paris at this time. Between a 9 to 5 job that drained all my energy, an hour commuting, my addiction to food and the cold, I could not find time for being at peace. Everybody was rushing, eating sandwiches while walking, not having time to be polite and respectful. At this time, I remember that I was spending my days hanging out in malls, shopping and eating out just because it sounded like fun. I was also a party girl and was drinking huge amount of alcohol. Also, I felt embarrassed every time somebody would ask me: what is your passion? Not because I was ashamed of telling people what was it but rather because I did not have any.


2) The second one was a feeling of lack of contribution. I had the feeling to be a taker without being a giver. Well, normal feeling I would say if I don't even know myself. But what really made me sad was not being able to give to the people I love the most in my life during hardships and tough times.

3) The third one was a feeling of being use for less than I worth and for being a slave for corporations. Much more, a feeling that my time was not invested in the long run. It was really the rat race situation where the harder I would work, the bigger my needs would be and the bigger my spending would be.

The desire to find MY truth

And one day, I asked the Universe those questions: What is my life purpose? Who am I supposed to be in this lifetime? Is it it for my life?


A few days later, while I was sitting on my couch and watching TV, it's like I had a breakthrough and a 6th sense. I was at the same place, watching the same TV show for months. Yet this time, the way I processed that piece of information was different. So it was about this French TV Show where people would be in a nice mansion in one of the richest island in South Beach. They were fully living their passions or at least moving forward in the direction of their dreams. This day, I stopped everything and decided to get started in a path of knowing who I really was and find out my life purpose. I didn't know how this whole thing would happen but 5 months after, my bags were packed, my visa in my pocket, my manager was waiting for me at my job and my flight ticket on my wallet. Everything else is history.


Today, a little bit more than 2 years later, my purpose in life is crystal clear. My contribution to the world too. It's like a burning obsession that wakes me up with no alarm clock every single morning at 3:30 am. Something that takes me out of bed when it's still dark and cold outside. For those who don't know it yet, my passion is fitness and I believe that exercising, rich nutrients diet, cleansing, plenty of water & peace of mind can lead you to whenever you want to go.

But that passion had a price(…)


The price of self-discovery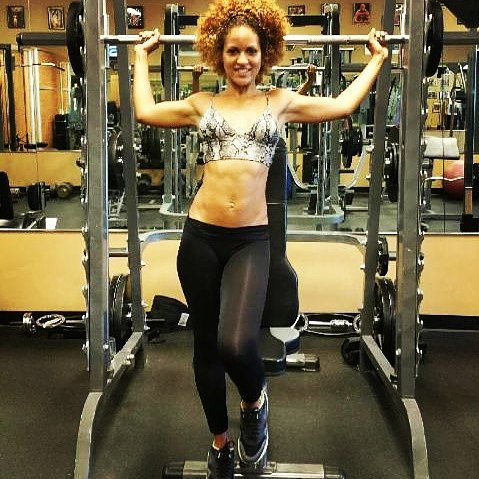 The question I asked myself was: are you willing to pay that price no matter what? And the answer was yes. The price of being homeless 2 years and lacking a safe place to stay, warm clothes and a way of transportation to get around. The price of being unstable constantly moving out ( around 80 times). The price of having to rely on people for everything, even to eat. The price of having to sleep in airports or on the streets and still keep going. The price of having to sleep on people's couches. The price of losing all your self-confidence. The price of not being able to have any social life whatsoever. The price of being humiliated, laughed at and despised. The price of having to get back to your parents' broke and ashamed. The price of getting back to working for 10 euros/ hour – I mean 9 after taxes -, the price of having to hustle, the price of hiding the truth about your situation again and again…



A light at the end of the tunnel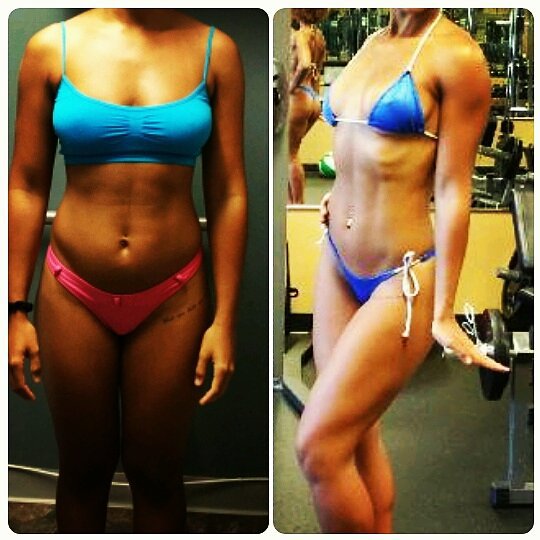 Yet, what I was really proud of was the accomplishment of a my 8 weeks transformation - while being homeless and constantly moving out - thanks to Dennis Sheppard, master personal trainer, competition coach and CEO & founder of New Body Architects, who simply spoke life into existence and planted that fitness seed in my mind until it became an obsession. It was the light at the end of the tunnel and the final discovery I had to make about myself. But what I was also proud of was how I kept my body healthy and in good shape thanks to the Divine force without ever going to a doctor and with no social security in the USA.



---What am I raising money for?---
Holistic Medicine in America. "Holistic medicine is a term used to describe therapies that attempt to treat the patient as a whole person. That is, instead of treating an illness, as in orthodox allopathy, holistic medicine looks at an individual's overall physical, mental, spiritual, and emotional wellbeing before recommending treatment."
Holistic Medicine is still something that not a lot of people believe in. Maybe because of a lack of faith or lack of knowledge. I am not really sure about it. What I am 100% positive of is that I saw its effects on people and on myself. And when I looked back, I understand who helped me overcome 1.5 years of homeless without never being sick: ELI ARENAS, holistic healer (http://www.eliarenasministries.org).
I am raising money to invest in his ministry and to be back to America as an investor.
Holistic medicine takes into consideration the person's mind and has everything to do with faith. You may have heard Louise Hay's story, author of "You can heal your life." She is a natural healer, speaker and best-selling author. She believes that every disease has a mental cause. She healed herself from cancer by herself with natural practices.



---How the money will be used---
$100 000 will be an investement made in America from me to Holistic Medicine and more precisely Eli Arenas Ministry. With this money, we will help Eli, holistic healer, heal more people all over the world from any diseases . Also, his ministry will have the financial security to grow and expand people's awareness through holistic medicine.
Thanks to you guys,I will be able to be back to America as an investor from a treaty country: France.



---How soon do I need the funds---
As you may know that there is a lot of paperwork, the sooner I will get the funds, the sooner I will be able to start the investing process and get everything going.



---Why does this fundraising mean so much to me---
This fundraising means so so much to me for 2 main reasons:
1. I came here in America, I was 23 and was lost in life. I had no knowledge, no house, no purpose. From no ways, out of no ways, God connected me with people who accomodate me, share their wisdom, knowledge, take me out so I can see beautiful things, help me.You guys were so enthusiastic about everything. I just loved your energy. There is no such place like America to express one's creativity and to meet the right people at the perfect right time. Over there, I was not weird or strange or different, I was myself without judgements. When I got hit by a car on the road while biking, the ambulance sent me to the hospital, they took care of me for free and an attorney accepted to sue the driver for free too. In my country, it took me 5 weeks to transfer social security documents and it would not bother them that I pay everything cash and wait 3 months to have my social security rights open again being a French citizen. And we call it welfare..I have nothing against it as I am not into politics anyways. What I say is that America made me the person I become. It forced me to use my mind insteading of acting like a robot. It forced me to stay strong and positive while being homeless. It forced me to keep going thanks to the people I meet. What I saw in America is people who are not afraid to hustle because they have to. Some of them had many jobs and never complain. People who create business and go for it because they have no choice sometimes. Like this guy who created a best-seller book out of his car. A land of creativity.


2.When I was lacking self-confidence and when negative self-doubt was taking over my mind, when I got hit by a car in the middle of the street, when I was worry for my family overseas, when I was sleeping in the street, when I was really scared for my future, there was one person who always pick up his phone to heal me without never asking for anything in return and this person is Eli Arenas. What I unfortunately realized was that health wise, the numbers are shocking: medicine & drugs are the 3rd death cause in America. Bad diet and lack of exercise contribute to thousands of death yearly through high blood pressure, cholesterol, stroke, heart attacks and diabetes. There is a urge for Holistic Medicine and more holistic healers over there!



---My level of thankfulness---
100000000000000000000000000%
Well, what I really want is connect with everybody in America who believes in the vision and contributes to it. If I am not with you guys over there,I truly feel I am missing out on everything. I want us to be part of a growing community and help each other grow in mind, body & spirit. I commit to help you develop a strong faith in yourself, purpose, vision, passion or business and go in life bold and formless. I commit to contribute to fire up your faith so you can become unstoppable in whatever thing you do. I commit to give you my best knowledge to help you transform your body & mind. I commit to keep contributing to the health industry and to Holistic Medicine in America no matter what - giving 10% of the income I earn to it - so more people can be free from drugs, hospitals and worries due to diseases. And so that more families can find their smiles back.


Thank you for your time reading my story behind the fundraising. Thank you for your kind words and contribution.


I love you all.


Laura Marie
Please click the style of widget you'd like to install