Dizziness Managing Your Company Documents?
Hard to find. Increasing the number of documents over time causes the difficulty of searching a document.
Damaged Document. Physical documents are vulnerable to damage, either to termites, to moldiness, flood or fire.
Missing Document. Physical documents are vulnerable to loss, either due to unavailability of storage location, or due to theft.
Limitations of Storage The growth of filing cabinet or archive space can not keep pace with the growing number of documents.
Tough Process The process of accessing documents often can not be immediate and immediate, but must go through colleagues, staff, or archives.
Multiple Inefficiency Physical documents usually require duplication, backup copies, and so on, which is a waste.
If you experience any of the above problems, then you are not alone. Such document issues are common to most conventional companies. But in today's digital era, we can actually use IT technology to minimize the problems above, so as to create a work process that is much more efficient, effective, and fun. The solution is readily available, and easy to use.

Image: Document and Files Management System Diagram (DFMS)
Please introduce us, we are from NUKIESOFT.COM, which is engaged in Software Developer from 2009, we had developed 15 variety of web-based business application system which one of them is Application "Document and Files Management System (DFMS)" which serves to manage documents and file system for the operational needs of the organization as well as on Corporate, Public Sector, Education or Organization Segment. Our feature functions include user settings, uploading, downloading, configuring, verifying, updating, reporting to control all your Files Documents by simply using your Gadget / Mobile Phone anywhere (Android App).
The Nukiesoft Document and Files Management System (DFMS) is a web-based application as a digital document / file management solution that organizations or companies can use to improve efficiency, simplicity, tidiness, security and accessibility with a given level of authority. By using the DFMS application to store, manage and track electronic documents, the time efficiency and ease of tracking documents will become easier and can be performed by the user's authority without being limited by time and distance, as the system can be installed on either the Server computer in the network Local (LAN) as well as with dedicated, co-located, or Virtual Private Server (VPS) connected to the internet network.
So this feature is very useful, because we have 8 benefits:
1. Save Storage Space Document Documents stored in digital form instantly solve the problem of storage space drastically! Imagine this: A 32 GB flash can store images of 335,000 sheets of paper, or 10 filing cabinets!
2. Ease and speed in search & distribution of documents With DFMS, search can now be done very quickly either by using metadata keywords, as well as content keywords.
3. Document Sharing Some people can access documents simultaneously without the need to copy.
4. Document Security & Confidentiality Only registered and authorized users can access documents according to the authority granted to them.
5. Record Imprint All user activities (view, edit, delete, etc.) will be recorded and stored in the Audit.log file. So that whenever needed, the chronology of an incident can be traced historically.
6. Version Control Any modifications made to a document will be saved to the new version (not overwriting the old file). So that historic changes of a document can still be tracked.
7. Document Anywhere You are abroad? No problem...
With DFMS, you can still access the document as long as there is an internet connection. The document you need is just as far as the click.
8. Workflow DFMS allows your company to automate business processes (workflows), where conventional disposition / approval processes can be replaced electronically.
DOCUMENT AND FILES MANAGEMENT SYSTEM (DFMS)
Millions of businesses that have not realized the benefits of digital document management, which can actually provide a great opportunity to improve efficiency, productivity, and profit. In a modern organization or company today has a lot of dependency on it to get all the information needed, they can work at a faster rate, more efficiently than those who still rely solely on paper and folder files.
Even in companies where most of the documents are already in digital form, they still use traditional folder patterns and structures, and are still experiencing similar constraints in productivity as in traditional paper filing systems.
Time is a lot wasted when searching in multiple folder locations over a document whose placement is not appropriate. It is also often the case that there are multiple versions of the same file that can cause errors and repetitions of a job. Without a framework in document management, the business process will become obstructed and very difficult to produce a file organization and in optimizing their internal processes.
With Nukiesoft Document and File Management System Application, we believe that a good document management solution can change the mindset of the organization, with no time or too much overload in implementation. In our experience, with a number of users, we found that almost every organization can improve performance and efficiency easily with affordable document and file management system solutions.
Several studies of office practices generally illustrate that savings can be made possible by the management of documents electronically using the Documents and Files Management System (DFMS) application. That the annual cost of companies using paper documents traditionally in their operational environments has resulted in a relatively higher cost, as it is explained that they are experiencing many constraints in limiting the storage of physical documents, the time for many staff wasted in searching documents, the need for paper supplies Which is a lot, the occurrence of repetition of work due to errors in the placement of documents that may require a greater annual fee. With the Document and Files Management System (DFMS) solution not only eliminates these costs annually but also makes employees work more in less time.
In addition to the direct benefits of efficiency in the process of managing document files every day, there are also many other benefits with the management of these documents electronically, but very significantly in a modern work environment, such as secure access through a prescribed authority level setting, preventing Data loss, mobile access, backups can be done regularly, and can be customized needs of the steps and work sequences (workflow) in accordance with the needs of the organization.
Besides Document and Files Management System from Nukiesoft, also equipped with logging facility for every activity done by user so that have historical data, and attached to document data starting from user who do create document, update, acknowledgment, or approvel needed in organization.
Access to the application in addition to using user_id and password authorization, also comes with a web encryption that at all times access and time changes to keep security in access. Similarly, each document will automatically be assigned a file name with a unique code.
We expected with the use of Document and Files Management System (DFMS) from Nukiesoft, can help organizations or companies become familiar with the benefits and advantages as a solution in document management and as the key to the concept of digital document control. The following explanation is a useful source of information in evaluating your organization or company for your information management needs and ultimately being able to choose the right document management solution for your organization or company.
Electronic document management solutions are designed to organize and manage business document files and are digitally recorded, whether starting from a paper form or generated from a software application, usually paper files must first be converted into a file Electronics using scanners, making it a very compact storage mode, providing universal accessibility and with higher levels of security and privacy.
For company documents that have been generated in the form of digital files as generated by various software programs, such as files from Microsoft Office (Word, Excel, Power Point), portable document format (pdf), even the files in Formats of image / photo, audio and video formats can be directly controlled and allocated in addition to other supporting information managed using the database into the Document and Files Management System (DFMS) so as to facilitate folder management and by providing access authority level to the user in accordance with The level of authority specified.
OUR PRODUCT & SERVICES :
• SOFTWARE PRODUCTS :
Finance & Accounting System
Fixed Asset Management
Customer & Sales System
Purchasing Management
Project Management System
Logistics & Inventory System
HRD & Payroll System
Document and Files Management System
Manufacturing Management System
Corrugated Box Manufacturing System
Telco Tower Management System
Hospital Management System
5S5R Tracking & Monitoring
Computerized Maintenance Management System
Digital Signage Management System
• SERVICES :
Web Site Design,
Development and Hosting
Software Consultancy, Design Engineering, Development
Software as Services (SaaS)
Software Managed Support and Services
• HARDWARE, S/W AND NETWORK REQUIREMENTS :
Computer Server Hardware
Windows Server Operating System 2008/2012 or latest
Local Area Network (LAN / WiFi) or using
Cloud Based on Virtual Private Server (VPS), Dedicated Server or Co-Located Server
Client Access using Laptop Computer, Desktop Computer, Mobile Phone/Gadget.
OUR STANDART COMPONENT FOR THE SERVER:
HP Proliant DL380 G5, detail specification:
Processor Intel Dual Processor Quad-core Xeon E5420, 2.5Ghz/12MB/1333 80w 45nm
Memory RAM 8GB PC 5300F FBDIMM Fully Buffered ECC
VGA Internal ATI ES1000 Graphics Accelerator with 32MB of video memory
Optical Drive DVD - RW Light Scribe
USB Slot 2 Slot
Smart Array P400/256MB
RAID-0,-1+, and -10 support, optional RAID-5
ILO Integrated systems management
Dual Lan Networking Broadcom Gigabit Ethernet controller
Form Factory 2U Rackmount
2x 800Watt PSU Redaundant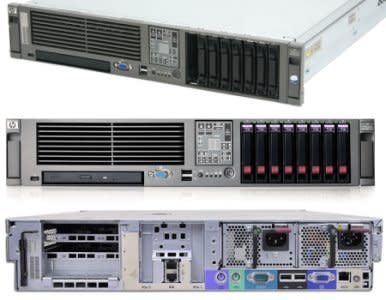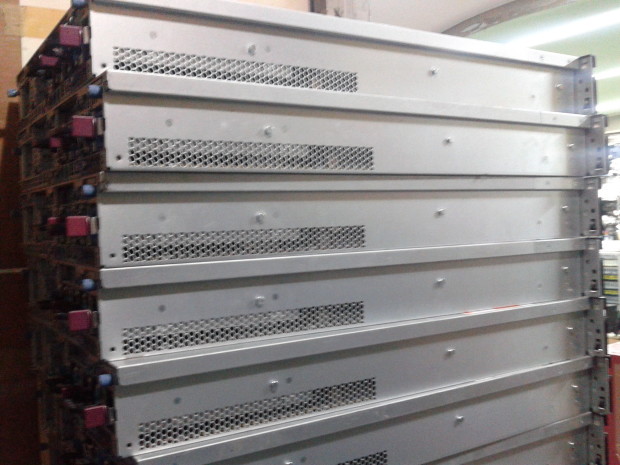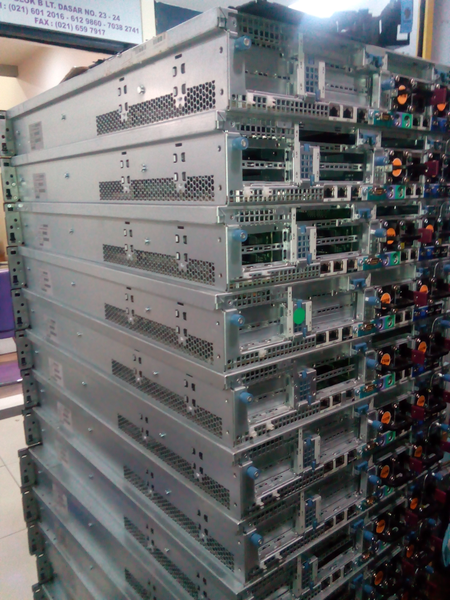 OUR PLAN FOR THE CLOUD BASED NETWORK SYSTEM: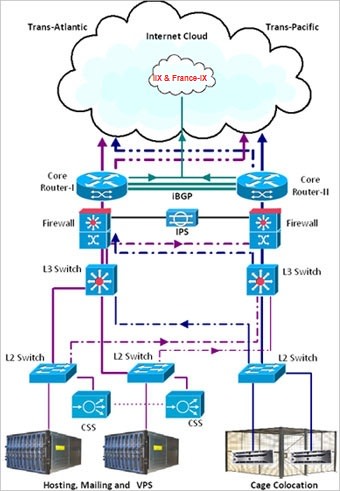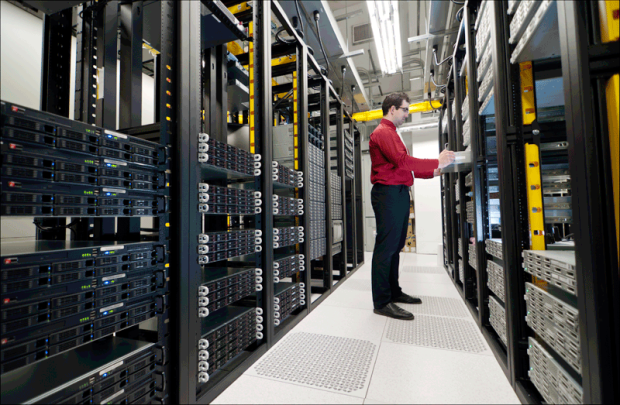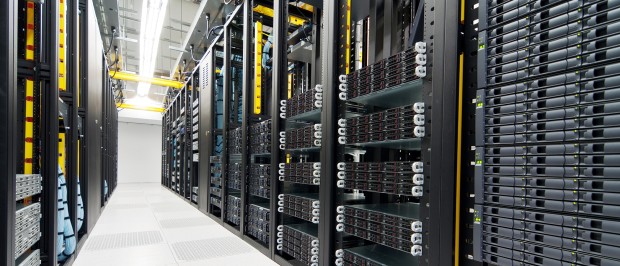 For server we planned used Colocation/Dedicated Server on US ( USA Internet Exchange), SG ( Singapore Internet Exchange), IIX (Indonesia Internet Exchange) & France-IX (France Internet Exchange) for redundant system, to maintain service availabililty within 99,99%.
Online Central UPS 100% uptime Electricity
Full raised floor in Cyber Building
Fiber Optic Connection
Commited support 24 / 7 Port Monitoring
Ticketing support system
FM-200® Fire Suppression Systems
Unlimited Traffic
Feel free to try our DEMO by fill in this (FORM CLICK HERE). If there anything not clear please do not hesitate to contact us.. thank you for your support ^_^

Please click the style of widget you'd like to install