This journey started just as a vision, but now is becoming a reality. With Solar Lights, holistic gatherings, social circles and exploring unknown cultures. An idea has grown into something of it's own now, with more friends and explorers joining along to share their skills and knowledge, a community of. . . . .
This journey started just as a vision, but now is becoming a reality. With Solar Lights, holistic gatherings, social circles and exploring unknown cultures. An idea has grown into something of it's own now, with more friends and explorers joining along to share their skills and knowledge, a community of friends coming together, in similar flows and visions, to build a grass-root foundation that gives back the gift of light, aiding children and women.
With a social project called Voyage Of Light - Africa, exploring the unknown and travelling by land across this wide continent.
Africa currently still has over 500 million people who still live with NO the access of electricity. Power has been in lives of so many of us in cities, some even taking it for granted, without a realisation how much they are wasting, using or some living with it as a luxury. Power has been in our lives as part of a tool. While in parts of the world like Africa, with over 1.2 billion population, most of the locals are used to live with less, children playing in dark streets, mothers feeding babies using only kerosene lamps and cooking with wood fire. Electricity and power for small rural villages is still unknown.
While I was in Germany, this conversation came up again; "What would happen if there's a power blackout for a week in your city?"
What if there is a solution for this, with solar energy? What if these candles and kerosene lamps could be replaced by simple solar lights? What if I could send them while I explore Africa? With this message coming back into my life, with a goal to raise funds for 5,000 Nokero Solar Lights, to start with, for 2,500 families, lighting up homes as we travel across the central parts of this ancestral lands.
I am starting this journey from Morocco, then into Senegal, towards Ghana and Nigeria, still unplanned, with ideas, our connections, our spirit to make a difference, partners and where it takes us. We wish to share our knowledge as explorers, with holistic gatherings, events and teachings. Working with children and women with self awareness and education programs. Building local spaces, schools for educational gatherings.
To sum up this social project – Voyage Of Light:
Exploring Africa in One Year.
5,000 Solar Lights for those living with No Electricity.
Speaking Events, Ceremonies and Gatherings.
Self Empowerment and Education Projects.
Photographic Stories of Cultures and Tribes
---
---
The Goal Now | 5,000 Solar Lights for Rural Africa:
Families here use kerosene lamps and wood fire when it gets dark. You can choose to donate US$15 for a single light for a child or US$30 to light up a home. Click the donation links below to choose how many lights you wish to donate.
HOW WILL THIS BE DONE?
The solar lights will be donated by batches, based of the funds received. We aim to send 200-300 lights into each village. Each family will receive 2 lights. We are working closely on ground now to locate and access this places with the help of societies and grass-root communities.
Once we have reach the location, the order for the lights will be placed, and the solar lights will be shipped to our closest location, the lights will be then distributed by hand to each family. Simple, fast and easy.
FOR SENEGAL & GAMBIA.
First Batch Needed NOW. 1000 solar lights = US$15,000 (this includes shipping, delivery and logistics), additional funds will be used for other sustaining projects and gatherings needed in each village.
WHERE WILL THE FUNDS BE USED?
Purchase of 5,000 Nokero Solar Lights (by batches)

Sustainable projects, children art workshops and holistic events.

Accommodation, transportation, shipping cost.
These are rough expenses for the next one year, as the figures will change depending on environment and project locations in Africa. There is also other cost like, photography work, internet, etc but that we will try to find other ways of getting them.
---
About Us | The Tree House

Kiran Kreer, who is an explorer of life, a writer and photographer, in 2012, he quit his job, sold everything he owned and has being living on the road since, exploring parts of Asia in all four elements, documenting lives, living among tribes, learning rituals and cultures. Together with a path towards creating social projects and supporting causes.
Kiran's Instagram
Our Friends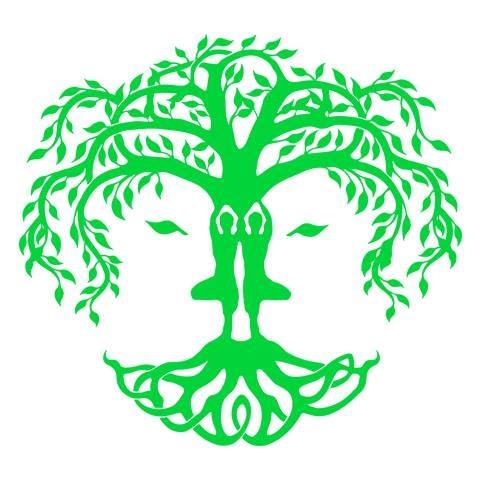 TREE BROTHERS.
Tomi and David, two warrior brothers who are out here making a difference. With their teachings of Yoga, Martial Arts and Music, flowing into the energy of nature and the trees. Bringing together holistic ceremonies, practice of yoga and an awareness of being.
The energy that they create vibrates into social causes and protecting the nature, like wolves wondering into spaces, creating tribes and planting ideas. Now venturing into proving light into places with no power, those needing aid and care.
Tree Brothers Facebook & Instagram
---
How Can You Make A Difference?

We can only do this, to keep going on this new mission when we have your support and backing of this project. Every small effort matters to us, every action is important, support with what you can, donate as little as US$10, US$50, US$100 or anything you wish.
WHY SUPPORT THIS PROJECT?
As it's the happening now. As you are here reading this, we are heading into the villages and it may lead you on your own adventures. To share the gift of light with another. Something we all truly believe in, a space where we grow in teachings, understanding and aiding cultures unknown.
Why Solar Lights? Because its a smart sustaining solution to help light up homes, to reduce the usage of kerosene lamps/candles.
ABOUT THE LIGHT – Nokero Solar Light Bulb.
The Nokero N233 is perfect for camping, backpacking, emergency lighting, and other off-grid lighting. It is bright enough for reading, working or lighting up a tent and runs up to 15 hours after just a day's charge. It is designed and tested in our home state of Colorado and will withstand years of daily use in the world's harshest conditions.
Tough: Fully weatherproof and designed for the outdoors
Bright: High and low brightness settings
Simple: Hang it, hold it, or stand it up
Dependable: Includes a 2 year warranty and the rechargeable battery lasts up to 5 years
And one more thing – we are proud to announce that the Nokero N233 is the world's most efficient light!.

"Nokero is the only solar company to win the United States Patent and Trademark Office's Patents for Humanity Award" – Nokero Inc. (Steve Katsaros)
Most importantly it's clean green energy for children to read, mother's to feed their babies, for women to protect themselves, walking lights and also works as an emergency light.
Take this time to read more about the 'Give Them Light' project which started in 2013, and details about the Nokero Solar Lights too.
---
What Can You Do Today?
1. Donate & Share.
2. You can connect us with Sponsors, Partners and Likeminded Friends. Email me at [email protected] for ideas.
3. Follow us on social media for latest updates. Voyage Of Light - Facebook & Instagram.

We hope you choose to take one step to help light up a few lives in Africa.
Love & Light,
Kiran Kreer
#VOYAGEOFLIGHT | Exploring The Unknown
Official Website: http://www.imkiran.com/voyage-of-light/
Please click the style of widget you'd like to install