Hi! I'm Michelle M. Mojado, 30years old, fighting against End-Stage Renal Disease (ESRD) for 8 years. It was in 2010 when I was diagnosed with ESRD or kidney failure. The doctor told me that kidney transplantation is needed and I have to undergo hemodialysis treatment until such time that we find a kidney donor. However, since kidney transplantation needs huge amount of money, I decided to just undergo hemodialysis treatment, twice a week, for a lifetime.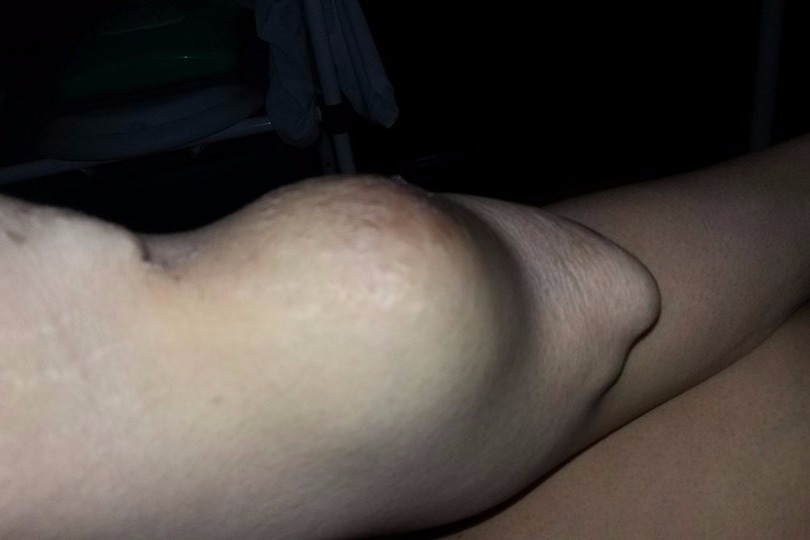 (This is my first fistula in my left arm which I was able to use for 5 years)
In 2015, another trial struck me. I've been diagnosed with lots of health complication: pneumonia, asthma as well as depression. These required me to have regular check up with pulmonologist and psychiatrist. I also had to regularly consult with a cardiologist to monitor my heart because I always experience tachycardia (having a heart rate that exceeds the normal resting rate).


Also in 2015 when I started to have blood transfusion every month, needing at least 2 bags of blood because my hemoglobin is always too low. Having been under blood transfusion for almost 3 years, it came to a point in time when my body rejects the blood being transfused into my system. My hematologist explained that the reason for this is that my body already formed antibodies resulting to incompatibility of blood to be transfused. She then advised me to have weekly injection of 10,000iu eposino instead of monthly blood transfusion.
Another trial came in October 2017. Due to a hip bone problem, my doctor told me that I will not be able to walk again. The only way to walk again is to undergo hip replacement. But given my situation, the orthopedic surgeon advised me that it is better not to undergo that kind of operation.
Now, I have to rely on someone, not only financially but also physically. As I continue my battle, I am humbly asking for your help in raising funds to support my medical expenses. Any amount will be a big help to me. Thank you in advance for letting me live longer and enjoy more the gift of life!
God bless us!
"Give, and it will be given to you. A good measure, pressed down, shaken together and running over, will be poured into your lap. For with the measure you use, it will be measured to you." –Luke 6:38
For donations, you can send it directly thru:

Name: Michelle Mojado
Bank: Landbank of the Philippines
Account: 1896270547
Or
By clicking "Donate Now" button and follow these steps:
1. Enter the amount you wish to donate and click 'Continue'
2. Click 'Pay with PayPal' at the bottom left corner of the page
3. Enter information of the card you wish to use and all other information needed. Make sure to uncheck the 'Save this information with a PayPal account'
4. Click 'Review and Continue' and follow the remaining steps to complete your donation.
Please click the style of widget you'd like to install