Jambo!
RE: Sunshine Africa WATER Project:
AID Kenya Foundation in strategic partnership with Sunshine Africa Foundation, Bega Kwa Bega Women Group, Kilifi Community Development Organization, and Shariani Primary School in Kenya requests friends and well-wishers like you to help with donations to drill the Borehole and improve sanitation for the children at Shariani Village, Kilifi along the Kemyan Coast.
We welcome willing volunteers to enlist with us on the ground or remotely to help create awareness and raise funds for Sunshine Africa WATER Project.
Our projected fundraising budget is $60,000. The project will impact 3000 households. With WATER, we can be able to transform lives, combat cholera which is a threat to the children, and address food insecurity in the village which is currently facing famine due to prolonged drought. Water from the borehole will irrigate arable land around to produce food to the children and boost the Kenya Food Bank, an initiative of Sunshine Africa Foundation.
TAKE ACTION, VOLUNTEER, GET INVOLVED or DONATE: https://gogetfunding.com/sunshine-africa-water-project
If you want to help volunteer or donate $1 or more or inkind, please do not hestate to contact Mr. Armstrong Ongera or Amb. Amb Risa Dorfman on e-mail: [email protected]
or
Care Packages and Inkind Donations can be sent to: Armstrong Ongera, P. O. Box 19020-00100, Nairobi, Kenya.
Thank you in advance for your care and support for humanity.
Sincerely,
Armstrong Ongera,
Kenya
==
HUMANITARIANI AID AND DEVELOPMENT ASSISTANCE PROGRAM(HADAP).

AID KENYA FOUNDATION , a humanitarian aid and development assistance charitable foundation in Kenya.
It's our believe that The AID Kenya Foundation will help those struggling families to make ends meet with voluntary donations and development assistance until the situation stabilizes.
The Program is linked to local community based organizations; youth and women groups; schools; health-centres; safari companies; hotels & resorts; and businesses for increased impact and effectiveness to reach the most vulnerable and poor.
Therefore, we urge friends, companies, development partners and well-wishers to volunteer resources to FEED, EDUCATE, SHELTER and SUPPORT the most vulnerable children of Africa through The Sunshine Africa Foster Parent Program (The Lifeshield Fund).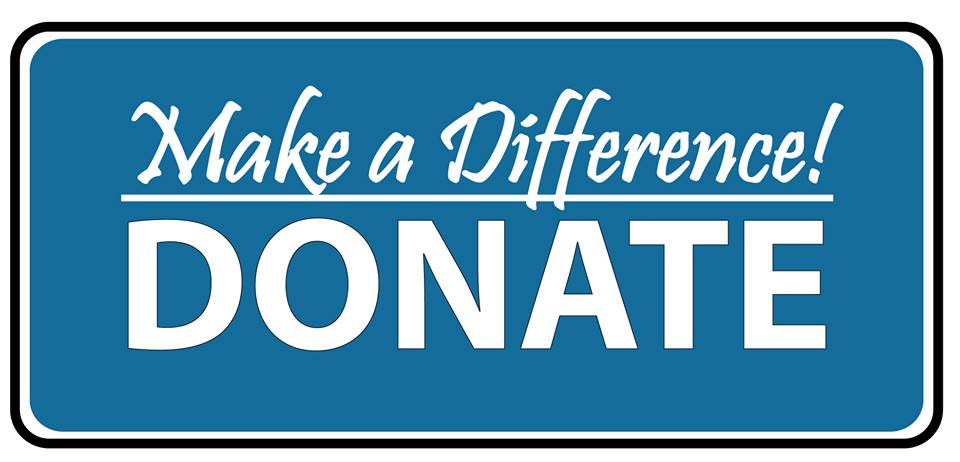 IN-KIND ITEMS THAT WE REQUEST FROM WELL WISHERS:
1. Building Materials: Cement; Sand; Ballast; Pipes; Iron Sheets; Tiles; Nails; Bricks; Ceiling; 2. Beds: 3. Matresses: 4. Beddings (Blankets, Sheets, Pillows, Mosquito Nets): 5. Fridge: 6. Cooker + Gas Cylinder: 7. TV Set + DSTV Connection: 8. Radio: 9. Sewing Machine: 10. Over Lock Machine: 11. Washing Machine: 12. Microwave: 13. Tables: 14. Clothes: 15. Kitchen Wares (Sufurias, Pans, Kettles, Thermos, Blender): 16. Cutlery: 17. Living Room Seats: 18. Dining Tables: 19. Plastic Chairs: 20. Swings: 21. Toys/ Games Kits(Balls, Ropes,):
UTILITIES:
22. Water Borehole & Tanks (MAJI NI MAISHA PROJECT): 23. Electric Power Installation: 24. Security: 25. Alarm: 26. Telephone: 27. Cooking Gas: 28. Web site Maintenance: 29. Standby Domestic Generator/Solar System Installation:
FOOD SUPPLIES/FEEDING & NUTRITION PROGRAM:
30. Milk: 31. Cereals: 32. Rice: 33. Sugar: 34. Green peas: 35. Soya/Chocolate/Tea: 36. Cooking/Baking Flour: 37. Baking Powder: 38. Cooking Oil: 39. Yoghurt: 40. Spaghett: 41. Salt: 42. Margarine: 43. Honey: 44. Eggs: 45. Jam: 46. Zesta: 47. Juice: 48. Mineral Water: 49. Peanut Butter: 50. Royco: 51. Masala:
LAUNDRY & SANITARY ITEMS :
52. Tooth paste: 53. Tooth Brush: 54. Bathing Soap: 55. Washing Soap: 56. Washing Powder: 57. Tissues: 58. Jik: 59. Detergents: 60. Laundry Materials: 61. Pegs: 62. Hanging Lines: 63. Ironing Box: 64. Ironing Board: 65. Towels: 66. Vaseline: 67. Handkerchiefs: 68. Under pants: 69. Dettol: 70. Spirit: 71. Shoe Polish: 72. Shoe Brush: 73. Gum Boots:
GROCERIES:
74. Cabbages: 75. Onions: 76. Kale: 77. Tomatoes: 78. Fruits (Oranges, Pineaples, Bananas, Water Melon): 79. Cucumber: 80. Carrots: 81. Peas
OFFICE ADMINISTRATION ITEMS:
82. Desktop Computers: 83. Lap top: 84. Camera: 85. Camcorder: 86. Printer: 87. Furniture: 88. Cabinet: 89. Punching Machine: 90. Stapler: 91. Laminator: 92. Telefax Machine: 93. Files: 94. Stationery: 95. Pens:


GIFTS OF LOVE:
96. Cow;
97. Goat;
98. School Fees (Scholarship);
99. School Uniform/Shoes/Backpack;
100. Clothes (Most kids here have few or no clothes at all)


Africa Fair-trade Initiative Merchandize: You can donate by ordering a hand-made product-Batic, Key Chains, Calvings, Shallongs, Kikhoi, African Clothes, Jewelry and Paintings, as well as branded Pens, T-shirt, Cups, Capes, Armbands, Clocks, Backpacks, and Diaries that can be shipped to you or dropped at your place of choice.

Kenya Volunteer Mission: You can support the children by volunteering your time, skills, and resources in helping us achieve the AID KENYA FOUNDATION . Volunteers on experiential learning and cultural exchange can posted on the site, assigned administrative work or stage fundraiser for the Foundation to meet it's Operational Budget or towards The Lifeshield Fund (TLF) for the children's scholarship and educational support to public and community schools in Kenya under Sunshine Africa Education Project. Apply today to be a volunteer.
CHANGING LIVES, IMPACTING HUMANITY


We shall highly appreciate each donation towards The Mission Kenya Lifeshield Fund for the sole benefit of the children. Every donation however small will count as it will help feed and improve the well-being of the children.

Thank you and God bless you,
Armstrong Ongera or Cheryl Griffin
Aid Kenya Foundation/Sunshine Africa Foundation ,
P. O. Box 19020-00100,
Nairobi ,
Kenya
Please click the style of widget you'd like to install