Hi, my name is Inês and I'm one of the many lives Pedro has touched over the years. Back in 2017, I was struggling with severe depression and I went to Peru in despair with the little money I had to try and find some help. I knew Pedro from 2015, however, I did not know where he was. I went to a centre I knew but was unlucky to find a shaman whose intentions weren't the best, which only worsened my condition. However, I eventually found Pedro and I had very little money to give him but that didn't stop him from taking care of me like I was family.
I got to spend time with Pedro and his family... I had no idea he had kids! I fell in love with his kids... They are the sweetest: the oldest one, Fresia; sweet Chrismar; his oldest boy, Sandor; and now, little Alexis.
I even got a pet while I was down there... Named her 'Kali', as a tribute to Mama Aya.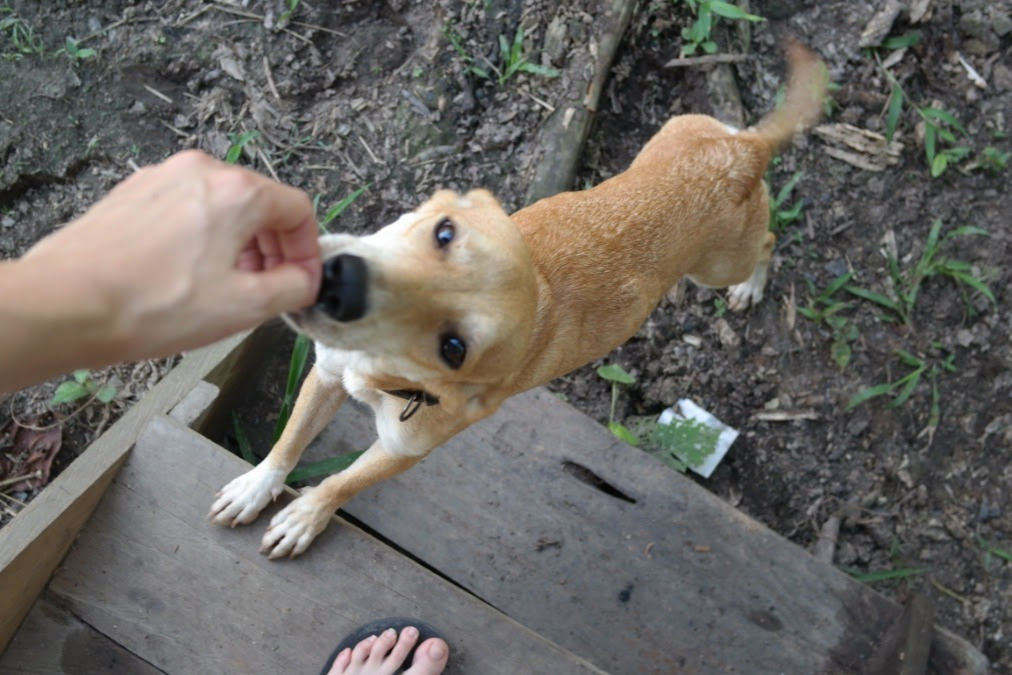 After a master plant diet and many ayahuasca ceremonies, a month had gone by, I was feeling a lot better and ready to go home. I can't thank Pedro enough for what he did for me!


This one was taken before I left:

I know, like me, several of you have experienced Pedro's generosity, friendship and amazing connection with the plants. It is with that in mind that I reach out to you now to let you know the fragile situation he is in.

He was about to embark on a new project when the coronavirus pandemic happened. The situation at the Amazon is pretty serious. Peru is the 7th country in the world with the highest number of cases of covid-19. The military has imposed a curfew. People are not allowed to leave their houses to work. Also, Iquitos lives largely from tourism associated with plant medicine which is now basically dead. There are no jobs.
I asked Pedro to record a video explaining the situation to you:
https://www.youtube.com/watch?v=AdM_AHI6vEo
I have sent him some money, however, it is not going to be enough to sustain him and his family for the upcoming months while the situation doesn't get better.
3000 USD is how much money Pedro and his family need to survive for about 6 months, so that is the goal I've set until we can find another solution. If you can help in any way, with whatever amount you're able to, Pedro and his family will be deeply grateful for it.
SPECIAL GIFT: I have prepared a video of Pedro cooking a very special ayahuasca recipe which I will send to everyone who donates to this cause. Please, once you make your donation, send me a message with your email address requesting the video.
Thank you all for your attention and support.
Much love,
Inês
Please click the style of widget you'd like to install