Hi! I am Rica (wearing yellow shirt). I am a nurse, a Singles for Christ (SFC) and a ROCK (reaching out Christ to kids) volunteer in Kids for Christ (KFC). With me in the picture is Ann (in blue) and Arleen (in red) are my friends and sisters in Christ. Together, we are claiming to be part of this mission trip.
As passionate as we are in service and in children, we are bound on a mission to Kenya this December 10-18, 2016 for the upcoming Families on Mission of the Couples for Christ CFC-KFC. (You may refer on the memo below)

On this trip, we are expected to shell out an amount of Php80k (x3) each for the event registration, accommodation, food and flight. November 1 would be the deadline of the registration of $250 each.

As missionaries, we are expected to render our skills and talents as part of the service team.

We have nothing but faith in God's promise for us to be there, in His providence and the generous people (like yourself ) that the Lord will send our way for the fulfillment of our service.

We are sincerely grateful for your generosity and prayers. May God bless you a hundred fold.

For other means of transaction/s, here are the bank accounts:
RICA MARIZ M REGIS
Landbank of the Phils (LBP)
Araneta Ave Branch Quezon City, Metro Manila, Philippines
Savings Account
0686 1093 99

Banco de Oro (BDO)
E Rodriguez Branch Quezon City, Metro Manila, Philippines
Kabayan Peso/Savings Account
004610126500

Sterling Bank of Asia
Greenhills, SanJuan (Main)Branch
Metro Manila, Philippines
Savings Account
240100370421
Again, my deepest gratitude to your generous hearts! To God be all the glory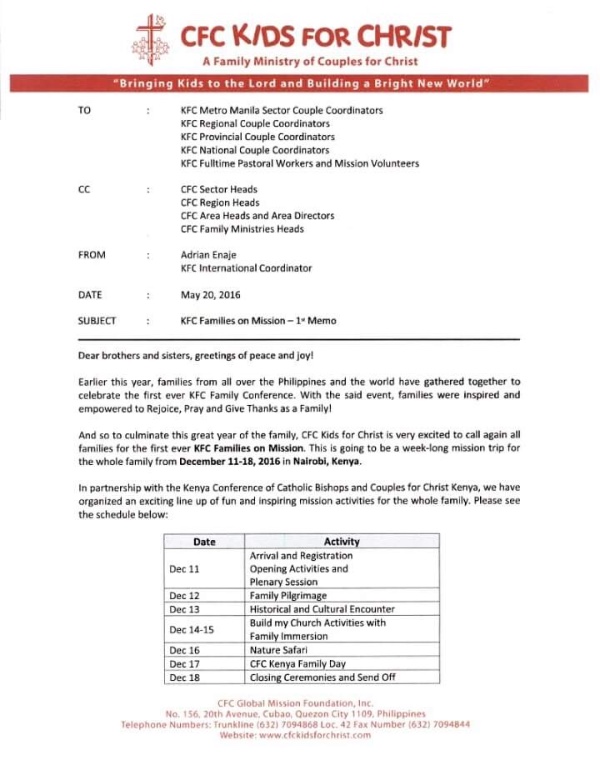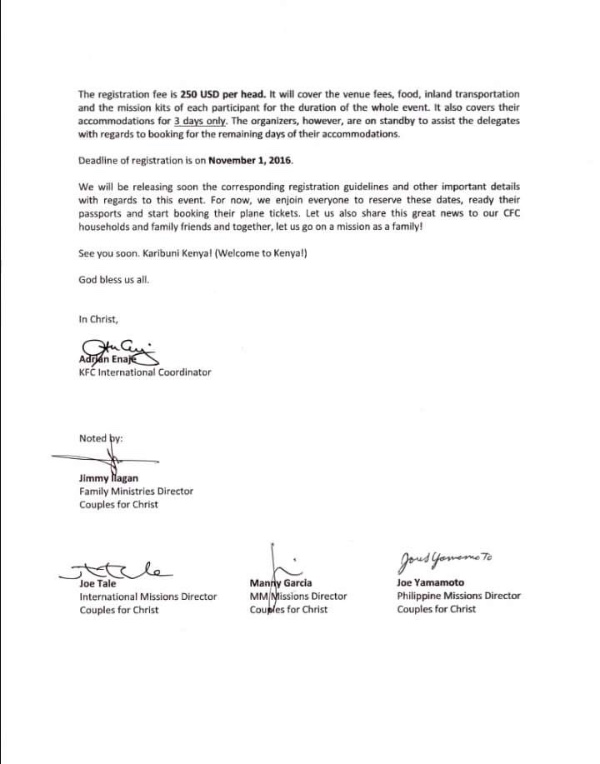 Help spread the word!
Please click the style of widget you'd like to install