Good day Sponsor


I am Senpai Jolly Ver and I am teaching martial arts for kids and their parents. I am still under the provision of my head instructor. He helped me start a small training area where I can start as Senior Student Instructor.


Right now, it is challenging for a start up senior student instructor like me.


I don't have enough budget yet to provide for training mats and training equipments.


We do sparring as well but it's a little bit dangerous as well even our martial arts is a full contact karate.


Not all of us can afford to buy equipments and we don't have kicking pads as well..


I think about looking for sponsors who can support us, and I believe the parents will be happy to continue with the training of their children with security and safety equipments.


I believe this amount will help us enough to buy the training mats and training equipments.


Any help will be highly appreciated. I'm looking forward to all of you who are willing to help us.


Really thank you in advance.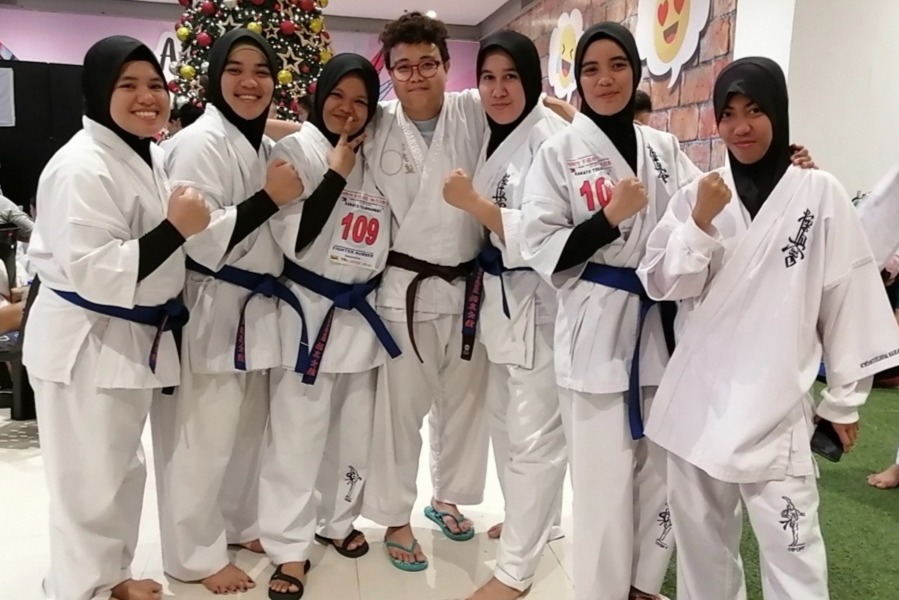 That Was me in the middle together with my Muslims Sisters in Karate..


All the pictures above was my students. Our training area is inside the Mall, we are renting the space for 1.5hrs every Saturday and Sunday.


Right now we stop the training due to Pandemic, but as part of our little by little preparation, I would to susprise them with complete equipments that we can use. With the help of the equipments, we can encourage more students or children to join us because they will see that even we are a full contact karate, we still need to secure the safetiness ou our students.
Please click the style of widget you'd like to install