Help us Rebuild the Lives of Nepal's Earthquake Victims!!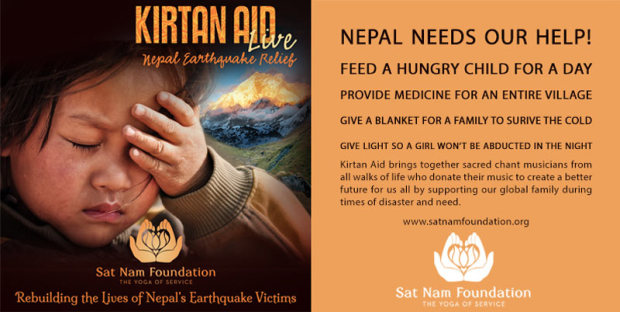 The terrible earthquake in Nepal has devastated an entire country.
Homes have crumbled to the ground. Roads have become impassable. Entire villages have no access to food, shelter, water or medicine.
The numbers are staggering; thousands and thousands of people killed, tens of thousands more injured, and hundreds of thousands of homes destroyed. Nearly 1 million children now lack access to basic needs and 8 million people's lives are impacted by this tragedy, so far.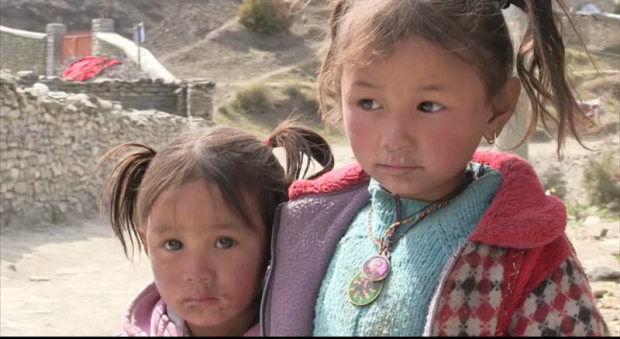 Nepal is one of the homelands of the yogic tradition, and its time to take care of the people whose culture has so richly nourished ours. The Sat Nam Foundation is funding groups on the ground bringing supplies and support to the hardest hit areas of Nepal.
We are working with our friends at Ramana's Garden Children's Home, the site of our last Seva project, who are organizing tents and supplies to be hiked in to some of the most remote regions where aid isn't already getting in.
We are also working with The Divine Shakti Foundation, headed by leaders of Parmarth Niketan Ashram in Rishikesh, India, who are organizing large truckloads to take desperately needed aid into Nepal.
They are sending food, tents, lanterns, blankets, clothing, insect repellent and medical supplies. Lives are being saved with each delivery.

It is people like us who must step up now and serve. We can help prevent the second wave of disasters…the aftermath of the earthquake brings disease, poverty, and violence.
Sat Nam Foundation has created a new album called "Kirtan Aid Live: Nepal Earthquake Relief" to raise money for these incredible projects in Nepal. Join Snatam Kaur, Deva Premal & Miten, Ajeet Kaur, Mirabai Ceiba, Ashana, Aykanna, Shantala, Sirgun Kaur, Donna De Lory, Jaya Lakshmi & Ananda, Nirinjan Kaur, Krishna Kaur, Luna Ray, Dave Stringer, Harnam, Gurutrang Singh, GuruGanesha Band, Paloma Devi and Jai-Jagdeesh. We are yogis changing the world. Let's be the light houses that we were born to be.
Please donate today. You can provide a blanket for a child or send food, shelter, clothing and medicine for an entire village.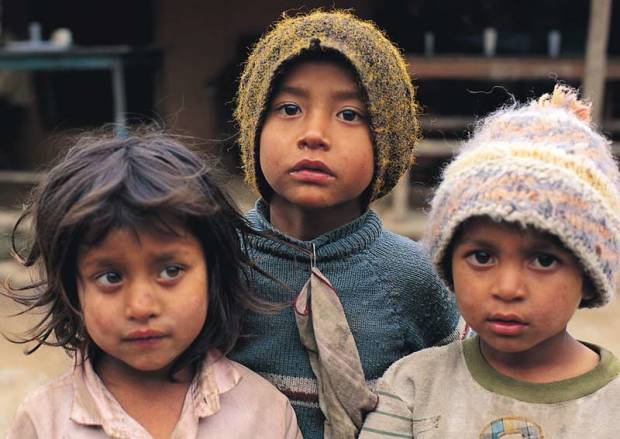 It is in these times that we are called upon as yogis to step forward and give.
Seva is the yoga of service. As yogis, we must practice this important form of yoga.
Please join us now and show the world that yogis are here to serve!

DONATE NOW!
You can give just $5 to supply a meals for an entire day. Or you can give $250 and feed 100 people for a day. You can sponsor an entire truck load of supplies for just $1600.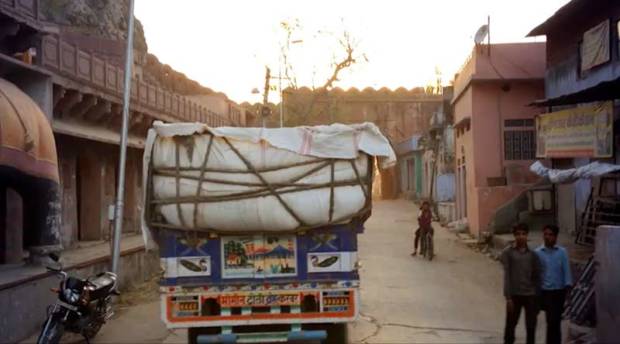 About Sat Nam Foundation:
Sat Nam Foundation was created to serve. Seva (service) is one of the fundamental practices of a yogic lifestyle. We believe that it is our duty as yogis to serve.
The owners, employees, artists and teachers of Spirit Voyage and Sat Nam Fest banded together to create Sat Nam Foundation to manifest our mission of yogis
serving those in need through yoga and music.
We invite you to join us. Jump on board.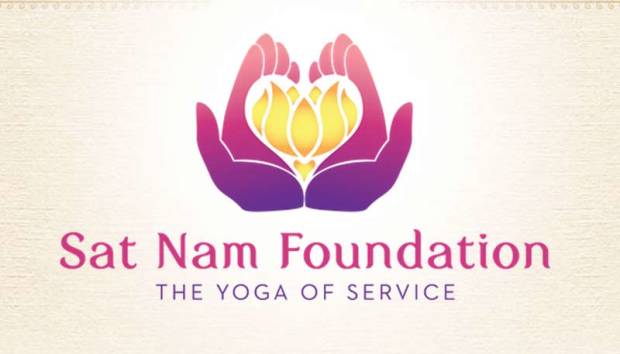 Find out more about our organization at: www.SatNamFoundation.org
Please click the style of widget you'd like to install