Help Jorh to get cure for deadly FIP virus
€160.00

raised of €3,000.00 goal
Help this ongoing fundraising campaign by making a donation and spreading the word.
Campaign Story
This is Jorh from Estonia. He is 2 years and 9 months old and he is the coolest and smartest cat we have ever seen. He is also the best friend of our 6 year old boy - they play together, sleep together, or at least what they used to do...
About 10 days ago Jorh was diagnosed with wet FIP. He is still moving around little bit, hasn't lost weight, has a surpisingly good appetite, drinks water and uses litterbox, but mostly he is hiding and sleeping somewhere. It is so devastating to see him like that, even our second cat Roosi is confused, why her brother only hisses at her and doesn't play anymore.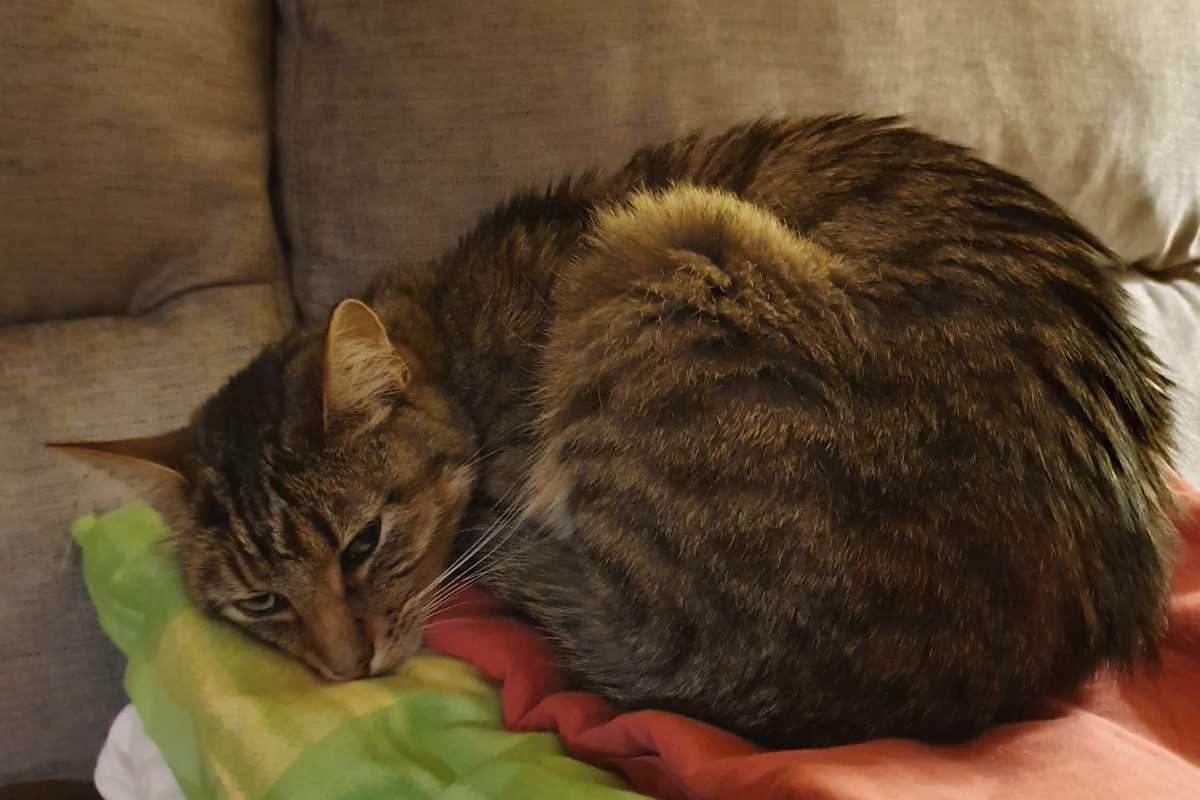 Me and my boyfriend started to dig after getting the diagnose confirmation from Germany, we were hoping until last minute that it is something else, something curable. Luckily we found this group and its stories are giving us little light in the tunnel. For sure the prices are scary. Vet bills were already a lot and cure cost is written with four digits... Luckily Jorh has been slim (3 kg) whole life, but still we are able to scrape together a quarter of the total amount needed, from where the rest will come, we don't know...

Last summer he sneaked out somehow, was lost 3 days and came back home, this was a little miracle for us because we live in a place where is a lot of foxes. It was like a second birthday for Jorh.

We just can't put him down if we know that there is a way to save our cat. Our boy told after telling him that Jorh is very sick and may not make it - "Jorh can't die and will not die."
We agreed in tears.

More information about FIP:
https://en.wikipedia.org/wiki/Feline_infectious_peritonitis



We want to fund buying this medicine:
https://www.mutianstore.com/collections/all/products/mutian%C2%AE-cat-healthcare-supplements?variant=31204960141392
Jorh needs it at least 300mg per day, according to his current weight.
The reason why we picked Mutian is that they offer a warranty supply if a cat is not cured or relapses.
We appreciate any help and we really want to save our cat, because he is a member of our family and our best friend. Thank you in advance!
Day 5
Update posted by Getter Poder at 07:26 pm
Jorh update. After 5 days on Mutian capsules he is more playful and doesn't hide anymore. He is grooming himself, purrs, communicates, comes on door when we come home. He definetely has more strenght, one way to know it is that he fights more back when it's Mutian giving time.. . . . .
Day 1
Update posted by Getter Poder at 05:13 am
Yay! First patch of Mutian capsules arrived yesterday!Jorh got his first dose today morning 12.02.20 We spoke with Mutian rep to make sure that we have everything right for their guarantee and we have.So, fingers and paws crossed, let's kick this FIPs ass!Huge thank you to all supporters!
Create a support campaign in seconds!
Support campaigns allow you to get your own fundraising page dedicated to 'Help Jorh to get cure for deadly FIP virus'
You'll have your own unique link that you can share, and all funds raised will go directly to 'Help Jorh to get cure for deadly FIP virus'. It's the ultimate way to show your support!
Create support campaign