Turkana is one of the 47 counties in Kenya. The region is currently experiencing perennial drought that as ravaged the people and communities that mainly consist of pastoralists . Several people have died of hunger in Turkana Central constituency, while many others face a similar fate. Despite efforts being made by the government and other NGOs to alleviate the situation, it is still not enough to provide sufficient assistance to these suffering communities with the most affected being women and children.
This campaign is aimed to raise funds that will be forwarded to charity organizations i.e Kenyan Red cross, that has the manpower to provide basic necessities which include food and clean water to these people. Alternatively donations can be made directly to The Kenyan Red cross Through the bank details provided below.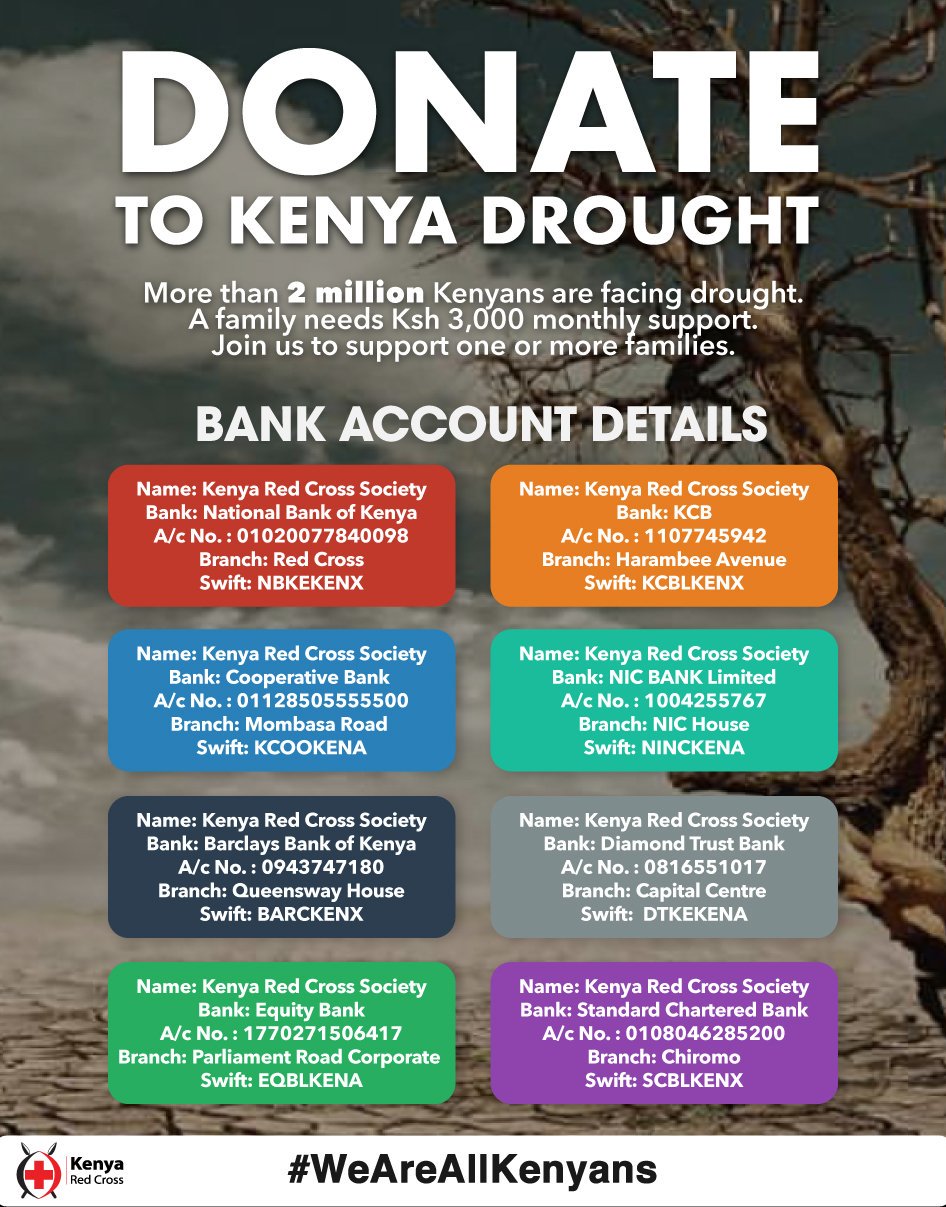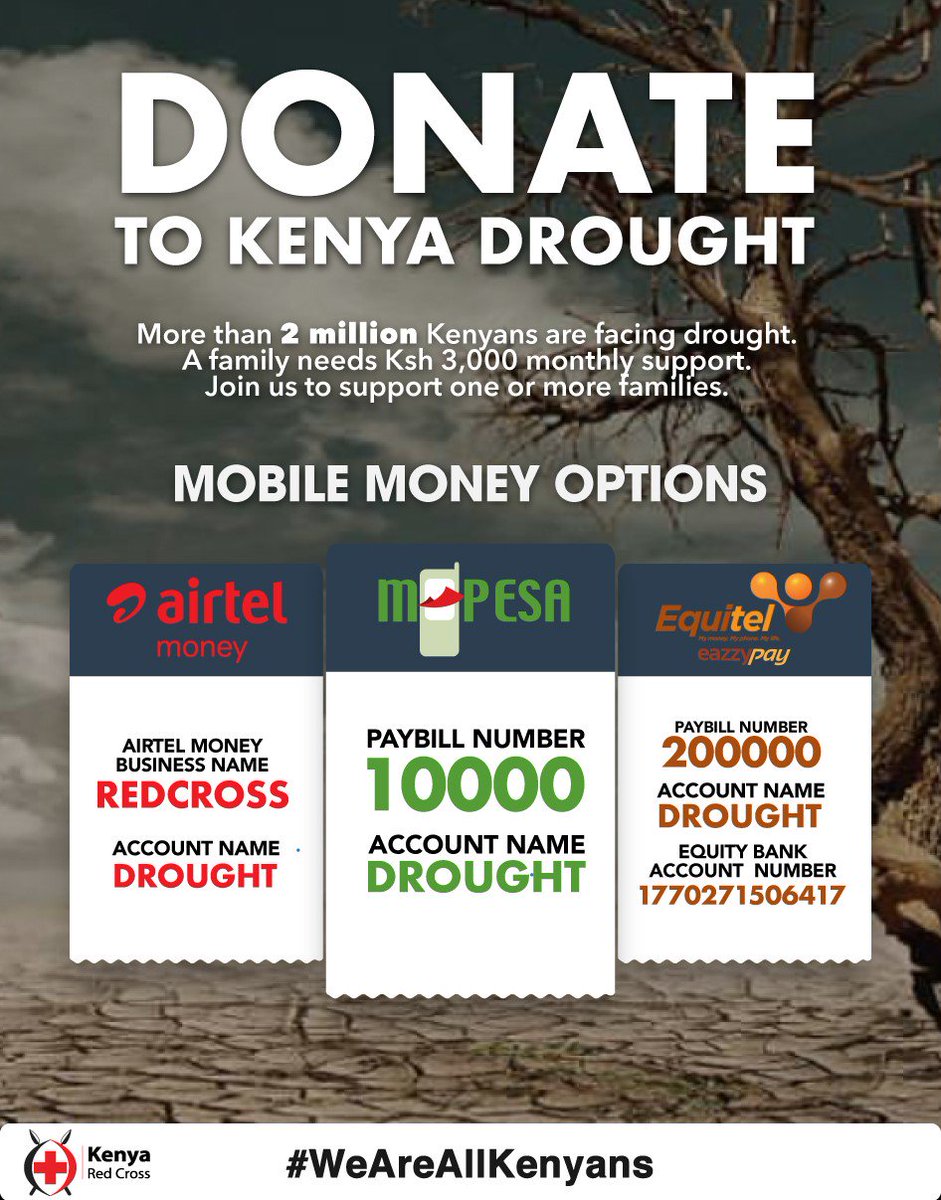 .As a single human being,no matter how much his/her will, one is limited to how much assistance one can provide, however when we come together, great things happen.
Thank you all and God bless.
https://reliefweb.int/report/kenya/drought-thousands-facing-starvation-turkana
https://citizentv.co.ke/news/two-people-die-of-hunger-in-turkana-235546/

Please click the style of widget you'd like to install