I think, everyone knows about advantages and disadvantages of wired or wireless earphones. In my opinion, they have one common drawback - they are useless when a smartphone is discharged. Therefore, we have to wear a charging cable and earphones. Sometimes it's uncomfortable, especially if we have earphones, but we forget to take the charging cable or vice versa.
Five months ago I found the way to combine earphones with the charging cable in one accessory. As a result, I want to introduce you the EPLUS Earphones!
Use EPLUS Earphones to fill your spiritual battery with music and energy!

1. To start enjoying your favorite music, simply plug the EPLUS Earphones to the smartphone through a Lightning connector.
2. In case you need to charge your smartphone, just unplug a USB connector from the EPLUS Earphones and connect it to the power source.
3. To continue listening to music, simply connect the EPLUS Earphones to your smartphone via a Bluetooth module. When the smartphone is charged, simply repeat the process in reverse order and continue to enjoy your favorite music. Moreover, you can use the same cable to charge the EPLUS Earphones!

The EPLUS Earphones - stylish and practical accessory for those who likes to listen to music at any time and wants to charge smartphone without any additional cables!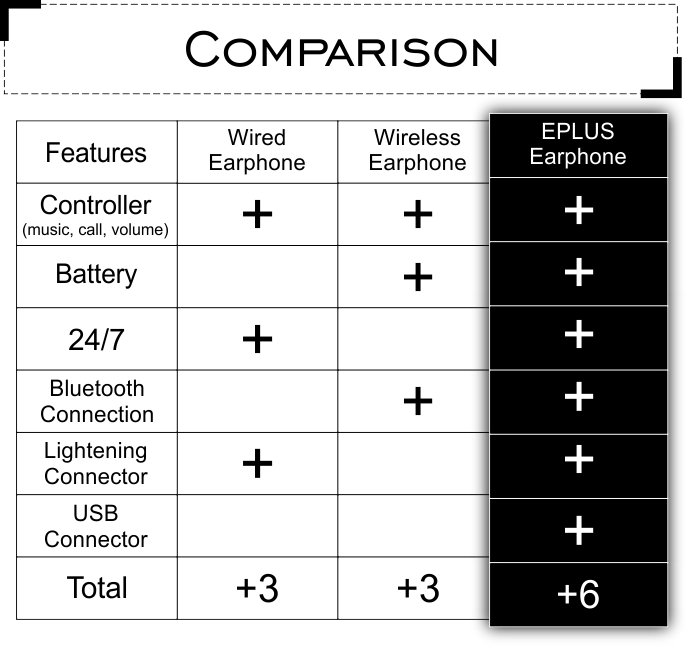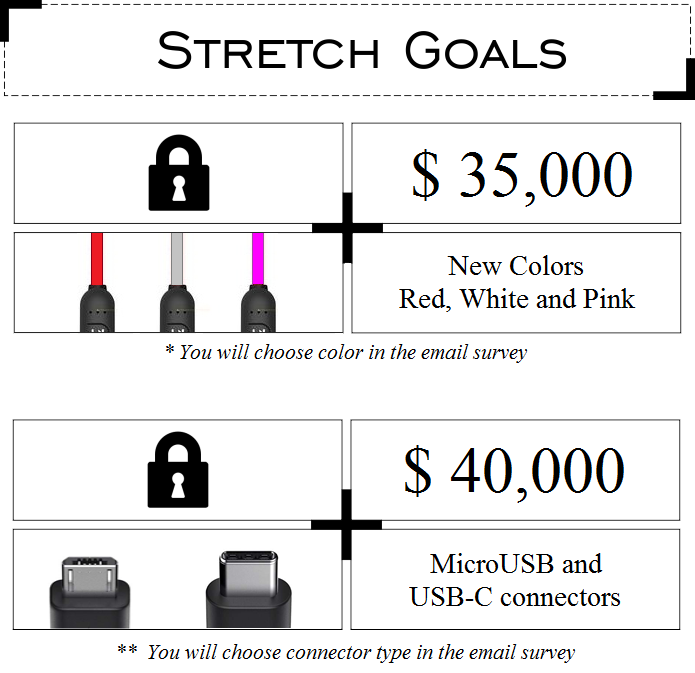 Risks and Challenges
There are four main risks for the project:
Technology. I have not created any new technologies that need to be implemented. All the technologies that are involved in the EPLUS Earphones have already existed in the world. I just put them together.
Production. When assembling the prototype, I did not use complex solutions. All the necessary materials and details for the EPLUS Earphones I bought on the Internet. Therefore, I have at least three potential suppliers for each part of the product. In this regard, due to the availability of materials and the simplicity of assembly, problems with production are equal to zero
Lack of finance. The more orders, the less the cost of parts and materials. In this regard, I calculated the minimum number of copies at which their production will have an acceptable net cost, together with a small financial margin to overcome unforeseen expenses.
Unsuccessful result of the project. I did my best, now it all depends on you, dear backers! I am sure that together we can do it!
Please click the style of widget you'd like to install