Im 30 years old with divorced parents since 7 years and one younger sister.


Holding their responsibility on my own for the last 4 years, and i have stopped my uni studies to finalize my sisters.


My dad has passed away on 3rd of July 2019 without any forecasting signs for such. which left me with alot of pain, heartache, guilty concious, lost mind and last financial cripple.


I had an interview on the same day of my dads passing which i had to postpone, yet i had a job i was planning to leave due to the fact that its in retail and basically sucking my life totally leaving me with only 6 hours of sleep depriving me from having the least amount of time to sit with my family or visit my dad who is living in the another city with my aunts.


After the 3 days of funeral i have decided that i need to quit my current job , go interview the new one , as my guily consious didnt stop blaming me that i havent seen my dad for the last month due to my job as a store manager which had me stay in the shop the entire time and having only phone call contacts with him. And so i did.


But after coming out of a funeral costs and as arabs we have some traditions that increases the bear for some such as feeding the people that come on the first 3 days along with other basic costs like funeral house etc. I have spent alot of my simple savings and loaning money from some friends to cover the cost.


Now im in a financial cripple as my new job will only pay me until end of august and i have main responisbilities i need to cover but without the monthly salary to cover it as am still in the new job for almost 10 days. And i need to cover house rent, my dads debt which he left us but he never told me about. Paying back some of my friends hopefully but to be honest i have total faith in god that if this didnt work nor my failed requests for people who i thought would stand by me that he will carry me as he did for the last 30 years of my life.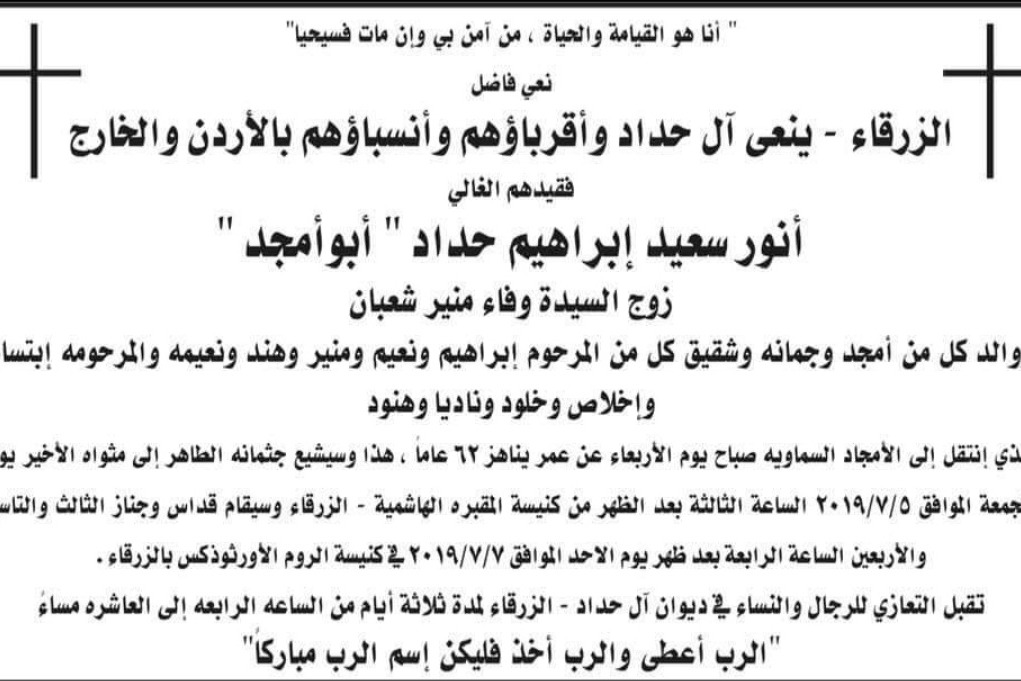 my dad and his death news in arabic ofcourse.
Please click the style of widget you'd like to install