Hi, I'm Chevy and this campaign is for my cousin, Ayisha Kate Aniana (left).

A month ago, our cousin Ariane Mae, requested Xray examinations for the family to make sure everyone who mingles with her baby is healthy. That is when we found out Kate has heart problems. We were all shocked when we learned about it since she has never been admitted nor is sickly. Though there were times she complains of shortness of breath which we though was jus a joke).

She is still too young. Smart, always on the honor list and we all want her to reach her dreams and ambitions in life. She still has more to offer in this world.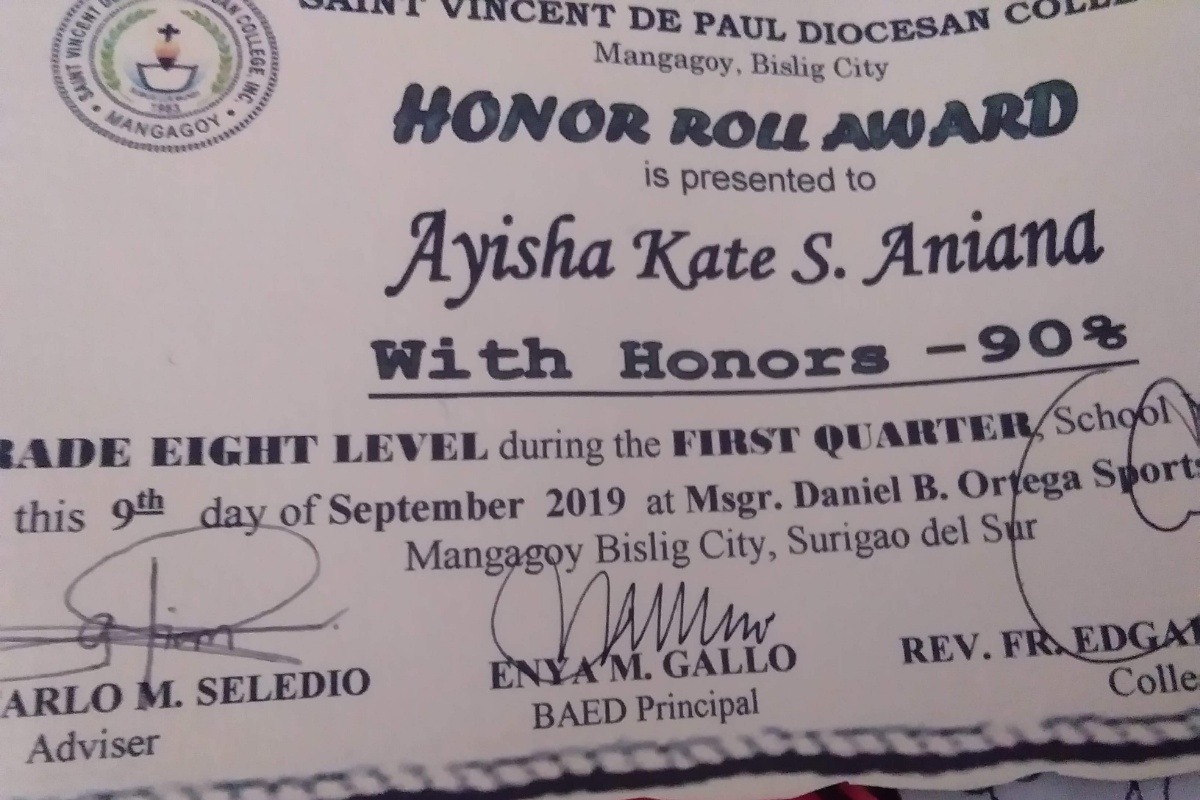 The Conclusion


Since our hometown does not have hospitals with high end and complete medical equipments, we need to send her to Tagum and later to Davao for consultations. She had undergone two 2D echo procedures already.


Kate, 13, is diagnosed with Congenital Heart Disease Atrial Septal, Secundum type Large. Deep, yet all I know is that she has this huge hole in her heart and the doctor highly recommended to have her operation within this year before it'll grow more.


Tagum


Davao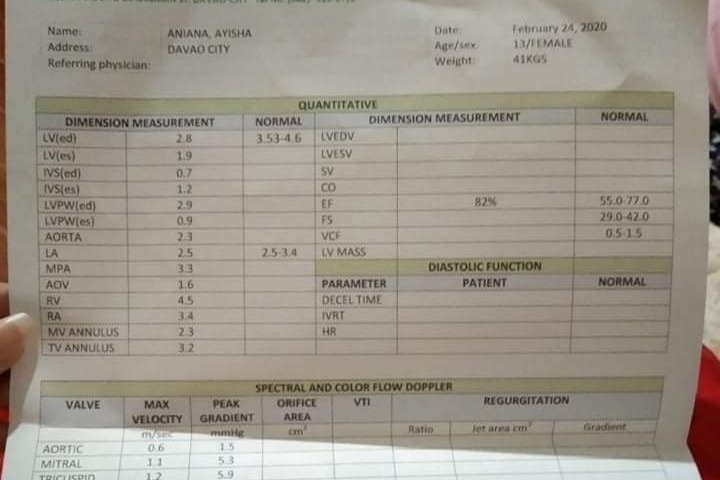 The bottomline is that Kate needs considerable financial help to pay for the medical procedures (which accdg to the doctor will reach up to 350,000 philippine peso), medications and fare expenses since hospital is from different region - our hometown is Surigao and the hospital is in Davao (4-5 hours land travel).


Seeing her and our family go through this tough time is unbearable. We have work yet our salaries are and will never be enough even if totaled that is why I am reaching out for a helping hand. I hope Kate's situation touches your hearts.


I know money can be tight, yet please know any amount helps us closer to our goal. Any help would be appreciated. Thank you very much.


You can deposit your donation directly to me.


BPI ACCOUNT
CHEVY MARIE S. NOYNAY
4749262554
Please click the style of widget you'd like to install