Hi, I'm Chevy and this campaign is for my cousin, Ayisha Kate Aniana (left).
There's nothing we want more than to see her grow up, go to college, get a job she wants. We want to make sure she has a happy and carefree life.
A month ago, our cousin Ariane Mae, requested Xray examinations for the family to make sure everyone who mingles with her baby is healthy. That is when we found out Kate has heart problems. We were all shocked when we learned about it since she has never been admitted nor is sickly. Though there were times she complains of shortness of breath which we though was jus a joke).

She is still too young. Smart, always on the honor list and we all want her to reach her dreams and ambitions in life. She still has more to offer in this world.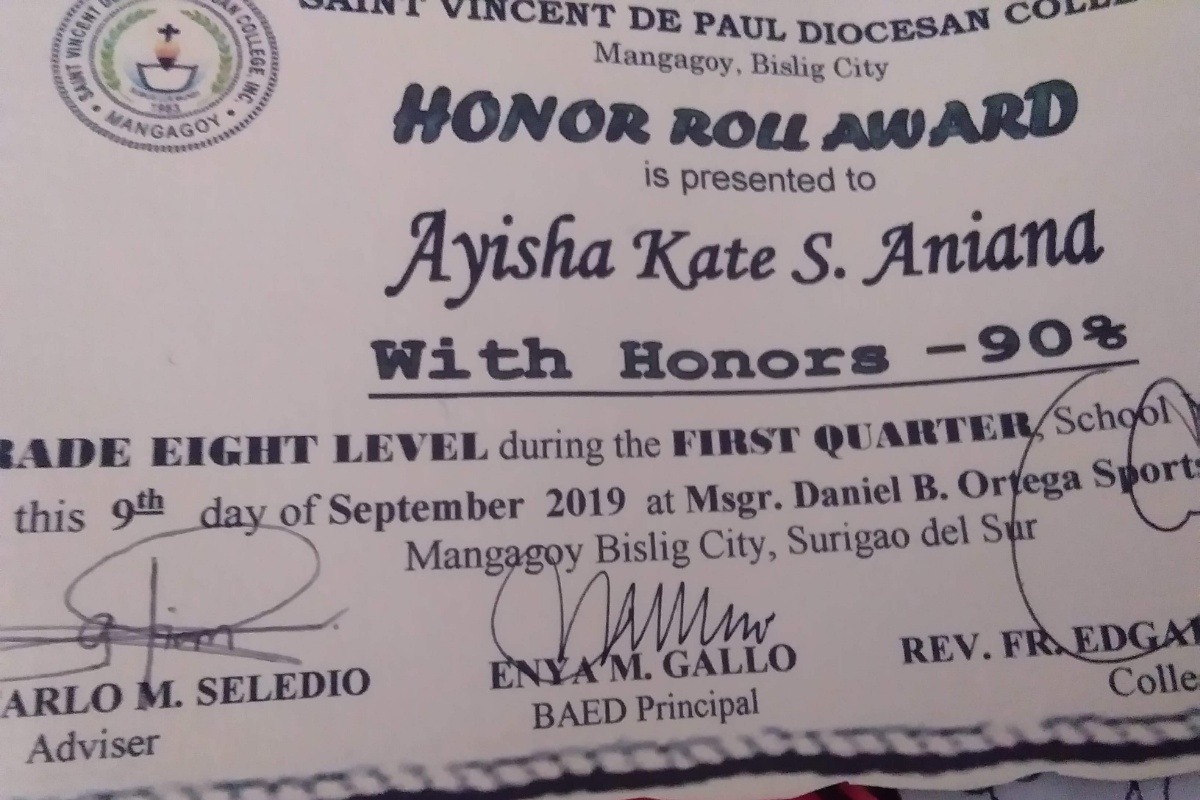 The Conclusion


Since our hometown does not have hospitals with high end and complete medical equipments, we need to send her to Tagum and later to Davao for consultations. She had undergone two 2D echo procedures already.


Kate, 13, is diagnosed with Congenital Heart Disease Atrial Septal, Secundum type Large. Deep, yet all I know is that she has this huge hole in her heart and the doctor highly recommended to have her operation within this year before it'll grow more.


Tagum


Davao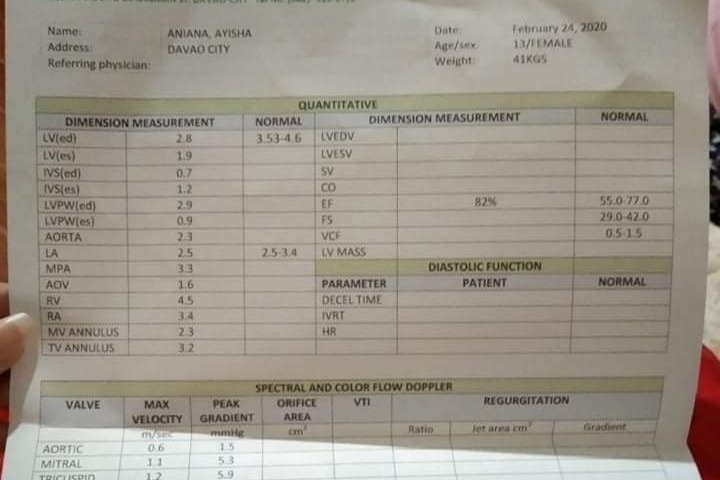 The bottomline is that Kate needs considerable financial help to pay for the medical procedures (which accdg to the doctor will reach up to 350,000 philippine peso), medications and fare expenses since hospital is from different region - our hometown is Surigao and the hospital is in Davao (4-5 hours land travel).


Seeing her and our family go through this tough time is unbearable. We have work yet our salaries are and will never be enough even if totaled that is why I am reaching out for a helping hand. I hope Kate's situation touches your hearts.


I know money can be tight, yet please know any amount helps us closer to our goal. Any help would be appreciated. Thank you very much.
UPDATE 05/10/2020
Hi guys.

Ate Kate just turned 14 on May 8. As much as we can, we provide all her favorites. She may look fine but I know deep inside she's not. Yes, she has been researching about her condition.

There is this one time, she approached her Papa, she was crying.. She saw online about having cold sweats as a sign of a heart attack.. She told him she sometimes experience it.

This breaks me, breaks our heart. How I wish this pandemic will be gone soonest so we can already look for funds, go to Davao for another (new) 2D echo and hopefully schedule for an operation. It has been 2-3 mos since her last 2D echo, due to Covid, travels/trips are not allowed . so for the past months, we only rely on the meds.

As we speak, we are still struggling for funds. We still need your help, for the daily medication, the travel expenses (Surigao to Davao), and the heart operation. Please help us.

UPDATE AS OF MARCH 30/2021
Hello, I'm back!
I know it has been how many months since my last update. My fault, just makes me sad that this has not been viewed and visited by some of those I have reached for help. One reason I stopped updating. found no reason to continue anymore.
But I realized that it's okay, I get that finances could be very hard at this time of crisis. I totally understand. Updates? Yes, no 2D echo and no operation yet. Aside from not getting any funds, savings quite low, still getting difficulties with travelling. Davao, as the nearest city, is not yet ready for outsiders.
I know ate Kate is trying her very best not to show Mama what she really has been going through. But mothers know best. Her father would tell Mama, sometimes she could not breathe sometimes, even simple chores and small walks can make her grasp for air. :(
I don't know.. If only I can trade "me" for her, I'd do it. This hurts me a lot.
.
.
.
.
You can deposit your donation directly to me.


BPI ACCOUNT
CHEVY MARIE S. NOYNAY
4749262554
Gcash
CHEVY MARIE S NOYNAY
09452265601
Please click the style of widget you'd like to install