India's poor have too little of it but even the rich and higer-middle class have it slower than the world.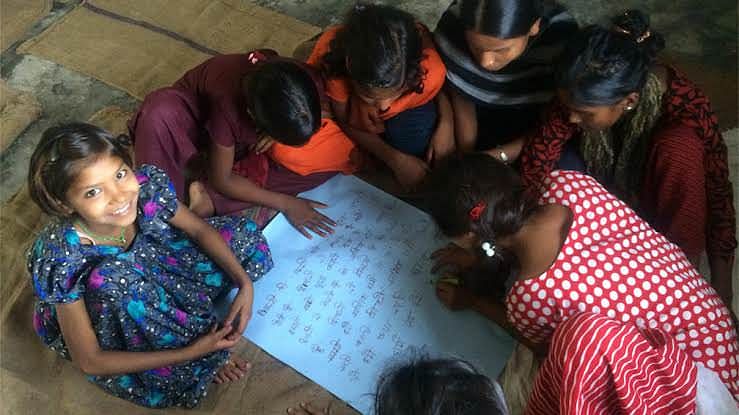 According to telecom industry experts, the slow bandwidth speed in India is due to the high cost of spectrum leading to Internet Service Providers (ISPs) not investing much into the spectrum.

The lockdown has left a lot of us who live in towns and villages of India staring at the slow-moving space left behind on work schedule, business, education, daily errands. Most of us spent the lockdown our town or sub-urban areas where 24×7 electricity and internet facility are possible. but sure, many people cannot relate to the situation of rural areas and even deep remote area where 24x7 electricity is hoped for, let alone Internet connectivity be thing implemented .There were days when we had only one or two hours of electricity in a day are long behind us. But thanks to the government, to be able to make electricity reach to most parts of the country to all the citizens , more or less.
While the whole country is shifting to the learn-from-home, there are these areas are still waiting for a Facebook page to open up in our phones. Half of their day burns out in running around corners from one room to the other to find proper network and may be fresh air to breathe. . How then are these students supposed to catch up on the emails and scheduled lectures?

But to think and then question on how unaware the people of those areas must be, and away from the global village of internet in this era of digital technology and development and even for those students and remote schools away from the touch of Internet/fast-internet accessing education as their basic right is becoming the new norm, so how will students living in those areas coping up?

SilcharNet Technologies shall put forth access to Connectivity, Public Internet Access as a structured e-governance collaborating with GramPanchayat focusing on electronic delivery of services whether it is education, health, agriculture, justice and financial inclusion.

The rural connectivity project rests on the idea of digital technology in promoting inclusion, empowerment, innovation and efficiency. But connectivity is not enough, and broader digital development agendas are needed to strengthen the analog foundations of the our revolution.

When the village is online, a number of initiatives can be planned:
Tele-jobs: In the globalized world economy, many opportunities for tele-jobs are present. The availability of low-cost, English-speaking, skilled labor, can be exploited by international companies to reduce costs. Customers' data can be sent digitally from abroad to the workers in the community, be processed, and sent back. A small isolated village with some computing capabilities could boost its economy this way.
Assisted health care: Data about an isolated population could be analyzed by a remote staff of doctors in a large hospital. The presence of epidemic problems or rare diseases could be observed by expert doctors, who can warn the local health facilities. Good results have been observed in India for a similar project, focused on eye-care.
E-post: The opportunities for cheap and reliable communication are important even for small communities, where a piece of mail can save a day otherwise spent traveling. Mail messages can be scanned, sent digitally and printed at the destination, with big savings in time, money and energy
Technology based applications and internet based learning mechanisms can be employed to successfully train non-specialist labors, unskilled workers, health providers and even providing longitudinal follow-up of affected persons for continued care.
Identify an institute in the state, as nodal agency for developing training material and imparting training programs.
Training of community workers, sensitization program to be accessible for community to media, judicial officers, police and administrators in relevant departments.
Tele-education: The wealth of knowledge available on the Internet can be an important element to support education in small communities. High-quality syllabi and class materials are cheaply available on the Internet. Educational partnerships can be set up: big schools in developed areas can offer educational support to smaller schools and communities, by offering remote assistance for grading and teaching. On the other hand, real problems of the village can be brought to classes for solutions.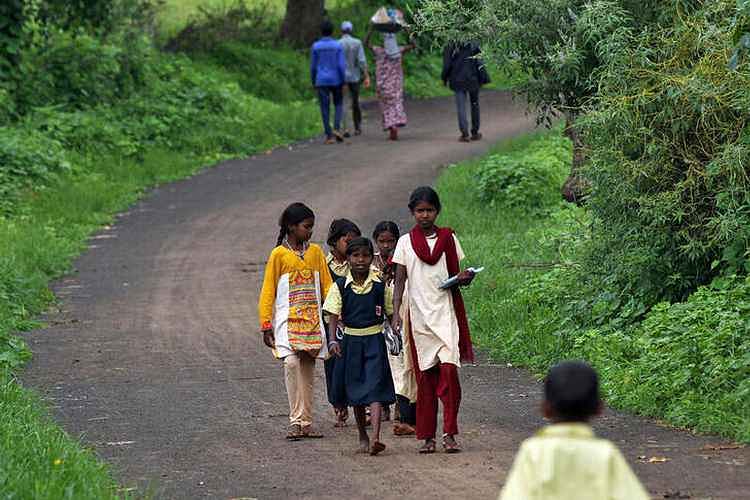 But strikingly many poor have had to sell their phones to eke out rations. In families with a single smartphone, the father's working from home has meant children cannot attend online classes. Children without any digital access whatsoever have missed school altogether. Plus recharges and purchase of new devices have become severely handicapped even as there has been a gargantuan surge in data consumption.
The growing number of telecom users and smartphone users are also cited as one of the reasons for slow speed in the country.
India ranked at the bottom in internet usage-to-population ratio, along with Tanzania, with only one-in-four Indians using the internet, according to a 2018 report on digital divides from the Pew Research Centre, a US research organization. The percentage of Indian adults who used the internet had gone up from 16% in 2013 to 25% in 2017. More than 70% of the population in India has no access to internet, most of it in rural India, said the Pew report.

There are national network services but the systemic problems persist with Missing last-mile connectivity and cost structure which is not for the poor people to buy for sure .
The digital chasm between the haves and have-nots is more flagrant than ever. But even consumers who can pay for unlimited data for work, study and entertainment are sour – in the week of April 27 India's average mobile download speeds touched 8.10mbps -10.59mbps compared to the global average of 32.58 mbps.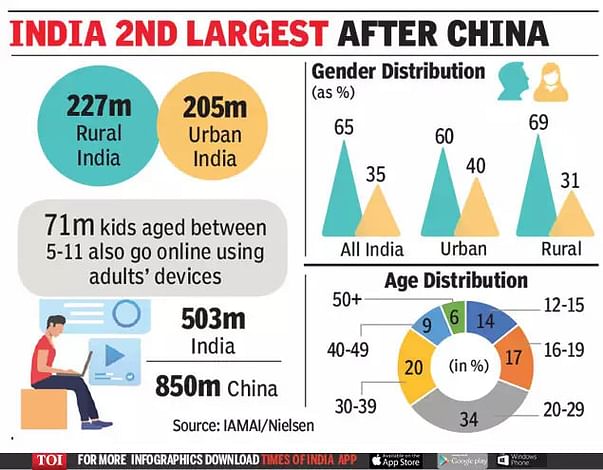 Going forward, strengthening India's digital architecture has to be a policy priority by connecting rural's school and business to the city and the city to the world as inter-connectivity...
SILCHARNET TECHNOLOGY plans to provide high-speed data and voice services through the Internet. Primarily, offering high speed Internet services to residential, corporate and SME customers in those area . For corporate and SME customers offering dedicated leased line to enable them to send huge amounts of data and offering 50-100 Mbps to homes.
Our Teamwork
We strongly believe that best solutions come when working together with colleagues and customers

Listen to and respect each other whilst working together to achieve mutually beneficial results

Check with colleagues when unsure and take their help when needed

Conflict is brought out into the open and dealt with constructively until all parties are satisfied with the result OR resolved according to agreed guidelines
Excellence
Always strive to deliver what we promise both to internal and external customers

Create an environment of continuous learning and improvement that enhance quality of work force leading to better customer experience
Leadership
A visionary, courageous and inspirational leadership is core to our business

It helps us lead with clients, lead with people and above all attain thought leadership

We believe in creating young leaders at all levels of the hierarchy
Ownership
A vital element responsible for internal and external customer good will is ownership of actions and deliverables

Each of us is fully accountable for retaining our customers ensuring repeat business
Customer Service
Customer is the reason for our existence and serving them is our motto

Always ensure he/she is completely satisfied with our policies, terms, conditions and bill statements

We make it a point to take his/her suggestion to serve better
From rapidly expansion of Industries and business reliable on digital technology to the up-gradation in various telecom sector , from being a digital India to make-in-India and standup India, we have to provide the need as urgency to access the resources for the development , can be useful to rural development and efficiency.
Internet should be the basic rights to all. There is so much that must be done and can be done. We are taking initiative and have implied to venture this project into successful mission .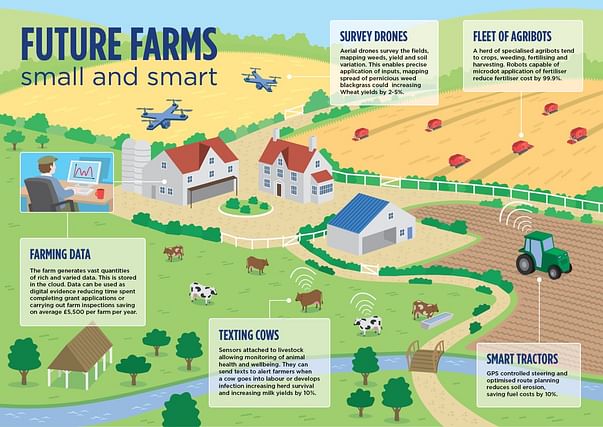 To business we have taken initiative to provide standard tariffs for them to not have any pressure continuing to daily transactions. We also have decided to centralize digital technology in Schools and Hospitals.
These projects are ambitious projects resolving pre-post Lockdown huge backlogs in business and educations , healthcare and many other by proving effective resolutions to the first needs to have high speed internet connections in rural and semi-rural of India .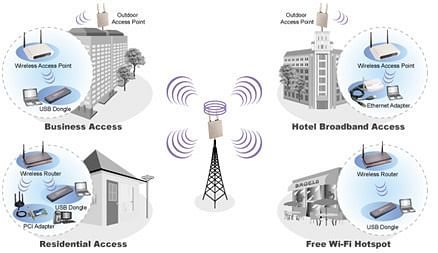 We need help at this stage of ideation , We want go create the digital revolution, digital innovation, digital implementation.
We have applied for the Unified License and sooner in November we would be laying the infrastructure in some of the backward and remote areas of Silchar . Spectrum technology implemented would be energy efficient, sustainable and would depend on renewable sources of energy .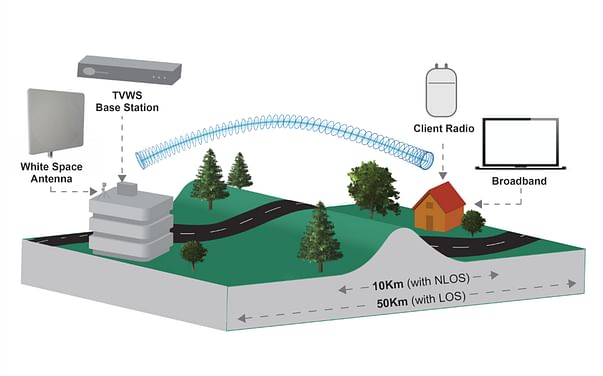 Help us by donating what ever you can , so that you are able to be a part of the process and project .

We are going to credit our donators individually on our platform as you would be able to make this dream come true.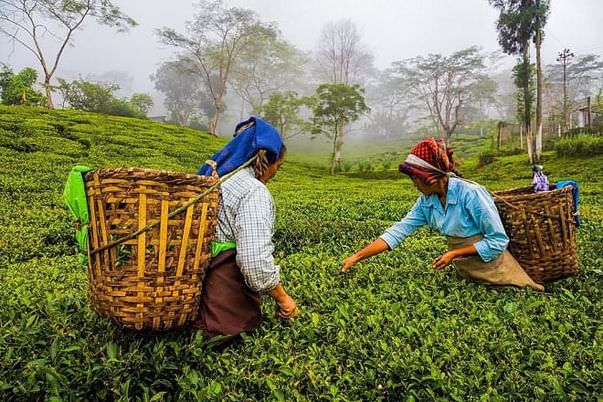 Silchar in Assam , is Incredibly beautiful, just pretty much need the touch of Digital influence.


The last few years have shown, more clearly than ever, that the Internet are no longer merely a means of communication; they represent power..


I don't speak of the elite, it is for the poor people.
Last year when I visited India, my friend had to come to me from a remote area of Assam, to see me on his bike as we have been childhood friends but told me his experiences about his difficulty working from home as he works in a state owned factory as a Sales Assistant . Abhishek told me that Internet in his area are only food for thought that not being able to access internet with adequate bandwidth but with merely 1Mbps speed in a local internet café by most people has become a common thing. I was thinking just at that moment, while the world is a global village of internet or so called in 21st century, everybody deserve to access atleast facebook and emails with his smartphones. My friend has added that Internet in his area is either slow or too expensive to live upto.

The last few years have shown, more clearly than ever, that the Internet are no longer merely a means of communication; they represent power..
SILCHARNET TECHNOLOGIES have decided to provide free access of internet based on wireless infrastructure to the market places and by setting up hub spots and also with last mile connectivity of minimum of 2Mbps to the Client side router. We have already registered the company name. And actually, literally this is possible.
We have started to work out with the locals and doing our research. I have hired Abhishek to work on this amazing project and helping us achieve this mission successful .We now need your help to be able to fund the project and start this so access to Internet be the right for all. There are 8500 villages without Internet in this state without proper access to internet. We hope we reach them too, We need your support . If you have, donate. Lightest contributions are often heaviest and all needed.
---
There are many scope for these people and we can help them can do better and we are just starting .
We are in it to win it! With the proper support from you all on our side, our operations team loves to aim high and with all that overseeing the evolution of digital technologies in India like never before And with knowledge and resources at hand, our team has all it takes to roll out seamless networks all throughout the region.

---
* By donating and funding this project of Rural-network, you are helping to extend the network and help many undeserved and unfortunate. Considering how much of India lives in communities and clusters in remote, inaccessible areas, We are quite excited about the possibilities and implementation of this model into these remote places , shall open up a new door to various opportunities. The best we can do is to provide the state of art infrastructure of the wireless networks we have created to implement in several villages. We are going to make them grow rapidly by having them not just for the community, but also by the community. Let us know if you would like to join the mission.
Help us , we are in need of your donation to fund our mission.
Suggest us, we are in need of good thoughts
Please click the style of widget you'd like to install