Help We The Future to regenerate a joyfully free and abundant future
Help this ongoing fundraising campaign by making a donation and spreading the word.
Latest initiative WTF is working on: 'The Path in Miracles'
The Path In Miracles is for young and old, with the purpose to align with nature. As nature is our free guide, everything in this path is miraculously free and made to encourage your senses to relax and experience ambition to recreate a heavenly existence.
There are all kinds of elements that might remember you that we are one with nature and teaching us the gift of appreciating her as our comfortable home of limitless wisdom and regeneration.
You may find abundance and diversity in like animals, insects, flowers, exercises/games, regenerative projects, information, signs, huts, sauna's, meditation-spots, viewpoints, food-forests, food, seeds and more
the Path in Miracles is a grassroots initiative of WeTheFuture & Starite Borove www.wethefuture.souls.life, is made with appreciation of nature and is depended on your goodwill for its extension and maintenance. If you like to support, participate and/or experience more of Paths in Miracles, feel free!
Walk the earth in purpose
Honor the soil and all lifeforms,
Be steady in freedom and beauty
Experience the wisdom of earth,
Enjoy & Co-create
We The Future (WTF) is a grassroots organisation that works on the faciliation of Heaven On Mother Earth Society (HOMES) with Solidarity Farming (SoFa) where Permaculture, Integrity, Love, Leissure, Omnipresence, (natural) Welfare and Synergy (PILLOWS) are its guiding principles.

WTF HOMES is searching for properties of vacant buildings and land to become part of its domain where to co-steward those locations according to a win – win – win concept where tenants, the village and owners can all together profit from.
Network of facilitators, stewards and ambassadors
By the network of facilitators, stewards and ambassadors WTF searches for, initiate and host locations to be opened for this purpose.
Shared management of rural properties
"We The Future" plays a role as intermediate between people with mutual interests – one side wants to help it's rural house to be revived, and the other side has an absolute awareness and willingness to regenerate resilience and put effort into it's revival..
Horzinontally organized Glocal Development Practices (GDP's)
By being organized horizontally and with direct democracy principles WTF plants seeds to grow fruitful decentralized activities that builds up trust, mutual recognition and support. It is this bottom-up experience of exchange that I believe is building the foundation for those practises to develop. One example of a GDP is the initiative of Path in Miracles.

The philosophy
Revival of a regenrative culture
By becoming steward of a property residents and property owners will release the house from being simply a house as it will be of additive value in a way that it becomes a hub that sparks solidarity economy practises and a permaculture lifestyle. A set of basic resources will be given to each house that becomes part of WTFHOME in order to give a motivational start. Stewards will receive support from WeTheFuture and access to basic tools, kitchen equipment, stoves, wood, electricity and internet, a network of good neighbors and a library of basic information that could be of assistance.
Basicly people will only have to pay for any expenses they make at HOME. Think about the usage of water, electriticy and internet. Any costs for food is for your own wallet and investments stewards of WTF HOMES might make for a certain project can be negotiated with WeTheFuture so that we can see what, how and if we can contribute. An agreement for stewardship of a house is initially for one year afterwhich WTF and its steward(s) will decide upon extension.
By stewarding a WTF HOME people automatically become Solidarity Farmer
People become steward of a WTF HOME and maitain its overal situaton and work on the extention of its pioneering work as solidarity farmer and make more community initiatives in the area. People can exchange producs and services at the local markets and host events/lectures about regenerative culture (or anything else related to the topic) either in the solidarity farm, the municipality house, in neighboring villages or closest city. Usage of passion and pioneership (in like knowledge, resources, creativity, skills and so on) is key to improve and exchange its beauty and surlus with locals and with whoever shows interest and respect to exchange.
Basic comfort at HOME comes from its SoFa and PILLOWS
While staying at Heaven On Mother Earth and working on the cultivation of Solidarity Farming you always keep in mind that you are improving its PILLOWS.
Permaculture – which is a lifestyle where we live in a holistic manner and care for ethics and the planet while sharing the surplus with the surrounding. An important aspect is zero waste, the growth of food, artistic expression, a foodforest, seedbank and the collection of seasonal food. We recommend you to go for hikes with someone who has a smartphone so that you can learn about plant usages by downloading plantnet. At home you will have basic information and WTF also has a specific page contributed to the topic.
Integrity – openess and honesty are key in experiencing a genuine home where to find harmony and unity in diversity. If we know eachother well we can relate with eachothers needs, wishes, skills and gifts. This will make it way more easy to work, play and support eachother. If you like to know more about what exactly is happening right now, send a message to wethef[email protected]
Love – Everything we do we do with our own inner passion. We respect and set our individual needs, wishes and bounderies while reaching out to others. The more we've got to give, the more we've got to live. Its the way that we give, is what we're living for.
Leisure – There are no specific hours of work as work comes from a place of internal motivation. Free of time is all time, out of time in the experience from moment to moment. Call it freedom, call it duty, inspiration or enthusiasm. There are always all kinds of wonderful things to do, to read, learn, teach, play music, paint, feed the soil, construct something for the local community, plant seedballs in the village, play sports, make something artistic, do yoga, etc etc.. There is time for everything.
Omnipresence – HOME could be lived everywhere; it's a state of mind of being at HOME. Practically WTF offers donation passports of HOME to each who shows genuine interest and action to overgrow the concept of nation states and infuse a solidarity economy glocally. There is a concept WTF made to measure it's Glocal Development-Practises that has the aim to boost a regenerative culture.

Welfare – WTF works on the creation of a parallel currency which is to be the Liberation Of Vital Elements (LOVE). The idea for now is to make it a Local Exchange System that can be shared amongst HOME friends. In accordance with the specific needs, wishes, resources and skills of you, of WTF and the owner of a specific location we look what we can do to assist in each single situation. We create natural welfare in the form of regenerating its soil and infusing a healthy lifestlye that could be inspiring for its surrounding. You are able to get money that is needed to cover bills by offering solidarity products and services at the local bazar in Vrav, Vidin and just over the geographical border with Servia and Romania and also on the website.
Synergy – The main synergy we work with is the equilibirum between soil, soul and society. When people, land, and community are as one, all three members prosper. See a presentation about this here.
The Situation of WTF's first HOME; ShantiHOME
Watch here a video about WTF's first location in the Bulgarian media (without English translation yet)
Washing – Running water is outside where is a washing station for dishes, clothes and a shower. We use natural soap as we collected ivy which is rich in saponin (the soap making ingredient used in commercial soaps). Inside the house is one empty room which could become the inside bathroom of which everything has to be made still.
I-Pooh-Native Toilet – There is a compost toilet with woodchips and a compost place for drying the messages (to be layed around fruit trees in a later stadium).
Sleepingroom – Two comfortable rooms are made as sleepingrooms with made up beds, mattresses, desks, carpets, blankets and cupboards for clothes and your belongings.
Livingroom – The kitchen is fully equiped with materials, two sofa's, table, kitchenette, coffeemaker, basic food supply, an electic oven with cooking pits and a stove.
Gardens – Mandala garden is booming. Salads, rucola and dill are ready to harvest – Some weeding has to be done and transplanting of peppers – the vines need maintanance. cutting of weeds, trees and wiring – The garden plot around the house is still being neglected at this moment. Only some plants are planted and the weeds have been cut. There are lots of brenches to be cut in pieces.
Foodforest – Very closeby is a neglected plot what became like a forest. There can be planted more edible trees and schrubs to make a start of a foodforest or also another place can be destined for this purpose.
Neighbors – There are reallly kind neighbors which we love although communication is a challenge as I am not speaking the language well. It would be good to reach out more to the neighbors and have native Bulgarians participating in the project so that HOME can be of more assistance and clear about the purpose to the other residences in the village and in general to the people in the country.
Other availbale resources – You will get the possibility to use a coboven, five stoves, a bicycle, basic working equipment, clothes, jackets, boots, blankets, gardenequipment, a library, a seedbank and organic food from the Solidarity Farm
Animals – At the moment there are four growing up chickens and five cats at HOME to take care of.
In the Planning
Garden(s) – As the garden progresses there will be harvest season coming. We will preserve food for the winter and harvest seeds for the WTF Shanti seedbank. Collection of grapes, grapeleaves and planting new grapes, community garden in the village. Outside kitchen to be improved with kitchensink, sitting area and roof, make a proper cabin for outside shower, natural pond, planting acasia trees, flowers and foodforest, attract bees, make a temazcal and greenhouse.
House – Overal improvement, informationroom to explain about solidarity economy, exchange board/shop, more art, installation of indoorwater supply for kitchen and shower, woodboiler, washingmachine (or making bikewasher which is more interesting), improving ceiling, floor, windows and windowframes, bas
Barn – The roof needs some maintanance as the nearby trees destroyed parts. Two days of work (to be done before autumn arrives). Then the top can become a lounge where can be held all kinds of workshops, one room is a recycle/workshop space, one a storage and one an animal husbandry.
Events – Make leaflets about Project HOME combined with regenerative culture / permaculture (to share in the village and at potential places of ineterest in the country and abroad) – village fest (3rd week of June) – middle of July group of environmentally active cyclists visit to support - presenting WTF at TRISE
Energy - Ideally WTF would like this location to become an example which means that energywizely it also has to be more selfsustaible and a significant energy reduce by DIY systems. Therefore WTF would like to invest in off grid energy installations, ideally also to be involved in other HOMES that become available.

Products – Make pastries in coboven to offer as solidarty economy product in the village and at bazars – Permaculture design – Make an outdoor library – upcycling workshop – DIY workshops – Cooperative shop to reduce waste and exhange more local food – Art – Music – Hosting friends of HOME – Pizza events (where people bring there own toppings) combined with an activity to improve and exchange knowledge on certain topic, temazcal session, offer a place for people to retreat from consumer lifestyle
The village – Making more work for the community, people and the land to revive life in Vrav
Extension – By opening more locations it would become more interesting for people to stay here as there are not a lot of young people anymore. There is the need to recreate a sense of community to come and live/work in Vrav so to find at least two to three more locations to host HOME and create some sense of togetherness would be helpful.
If you like to know more, have any questions or suggestions you can send a message to me; Frederik Vrijman > [email protected], give a call 00359 894296957 or/and join the Facebookgroup
WeTheForests as extra curriculum of WeTheFuture
The forests are functioning as the home of all life on earth and while greed is spreading like a wildfire we really need to protect the roots of our home and regenerate life on earth. We The Forests therefore does anything in its strength to do what it can to protect the worlds forests. At this particular moment forests are being logged illegally and legally; it doesnt matter for the greed disease to continue its devastating effect on the planet without sincere solutions being in place.
Greed as cause of deforestation
While our 'creme de la creme' of civilisation are flying private jets, enjoying huge villa's and giving themselves all kinds of societal benefits everthing below them is being swallowed up untill there seems to be noting left for either the poor nor the rich. In that sense there is an obvious link with the Easter Island apocalypse; where the greed of colonialism has caused an ecocide as all natural resources were gradually being wiped out by non native intervention from Europeans settlers killing native people.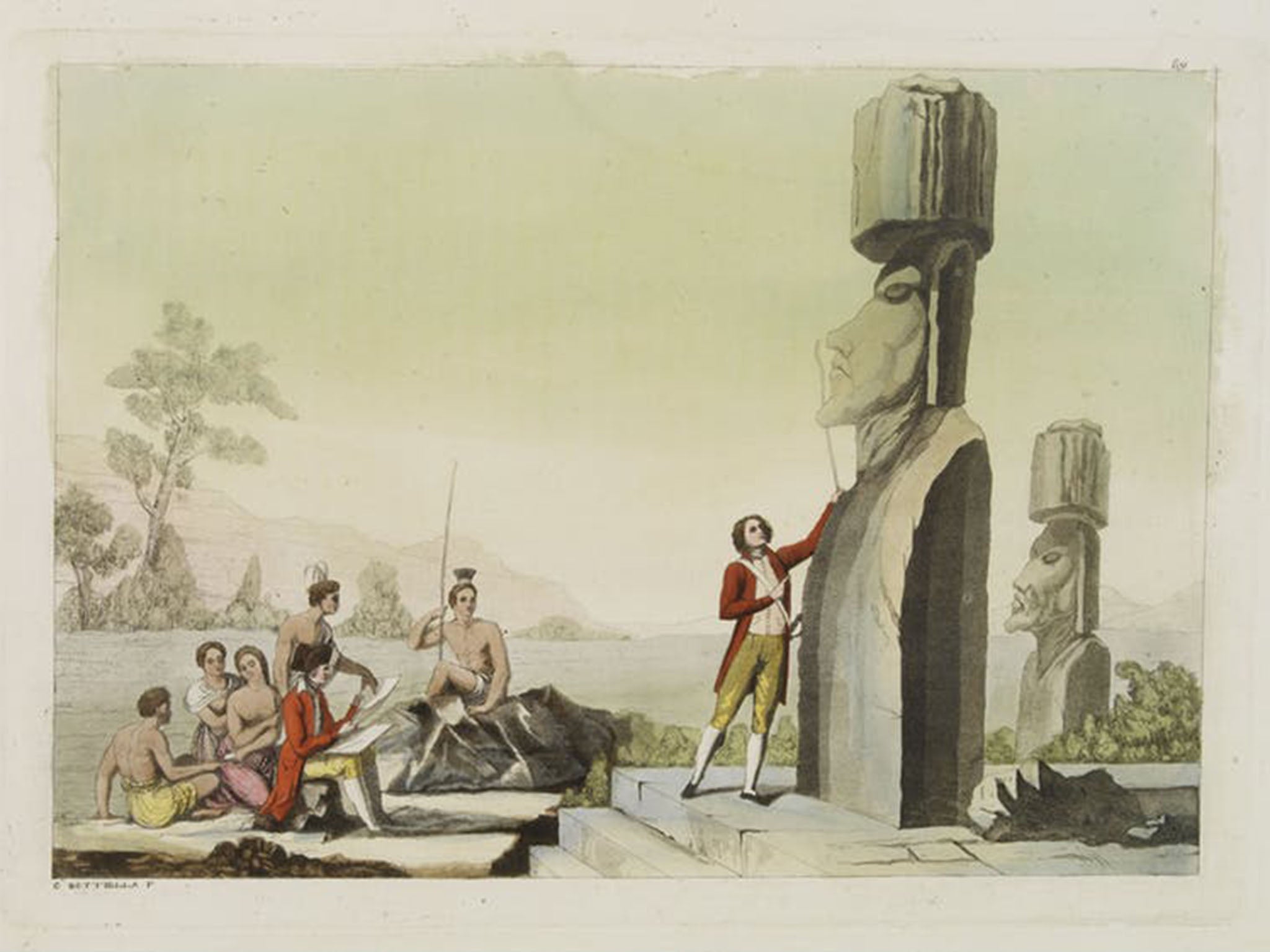 Why We The Forests
Gradually every lifeform below the elitarian is dying from all kinds of symptoms effected by greed, where ignorance is the main effect as it is the ilussion of many is to run faster in the ratrace towards 'success'. While Forests-fires are reigning over the planet and erosians of land became a fact, massive migration of ordinairy people is the effect. And as the destruction of planet home is taking place kings of this world who supposed to function as rolemodels just dancing on the titanic while the ship is getting ready to drown all together. We The Forests doesnt let this happen without doing whats in its strenght to find real solutions for the future now!
We The Forests believes that it is after twelve and if we dont radically act now we can better stop reproducing life on earth as we will actually just leave our children behind with a planet where they will witness an ecocide where they slowly die as an effect of a depletion of food, oxygen, soil, water and basically all life.
What We The Forests intends to do
We The Forests asks for your attention to cocreate a diverse set of glocal creative actions that might be able to protect and regenerate forests worldwide.
Some of the ideas include:
Robin Wood Bank - attracting funds with the goal to obtain as much depleated land and endangered forests as we can in order to regenerate a natural glocal culture of native forests in places mostly affected. If you want to help this cause you can financially support WeTheFutures crowdfunding campaingn.
W-TFT - We - The Forests Theatre - organizing a glocal educational, theatrical program/plays that teaches that the forests are a natural refuge from a civilisation surrounded by a wasteful culture of concrete and lifeforms centralised around the concept of greed, lust, entertainment, silly jobs, poverty, etc.. If we let the forest disappear more, we can be sure that disasters will overrule humanities future as life on earth will gradually but surely disappear while generations after us will realize that we were the most stupid genertaion in history - WTF!
WTF GTC - The organisation and support of We The Forests Glocal Treehouse Communities in places all around the world that are in danger
Do you have any suggestions or like to join We The Forests? Please send an email to wethefuture[at]souls.life
What can you do now?
share this crowdfunding with friends and family
donate specifcally for WeTheForests aims by commenting WeTheForest at your donation
read a practical DIY n how you can have influence in your region and make a local reading and actiongroup to teckle specific topics from the book: http://library.uniteddiversity.coop/More_Books_and...
Connect with other regional/intercontinental actiongroups who realizes that there is no future without forests > For example in Romania: https://www.saveparadiseforests.eu/en/home-2/
Disclaimer
WTF is and will allways be autonomous and independent from any other civil or religious group, political party, commercial institution or any other group or society. Due to the solidarity economy model the assets and income of the organization shall be applied solely in furtherance of it's aims and no portion shall be distributed directly or indirectly to the participants except as bona fide compensation for services rendered or expenses incurred on behalf of WTF.
Frederik Vrijman
Campaign Owner
Postmodern regenrative farmer
Postmodern regenrative farmer
No updates for this campaign just yet