UKYCC is 5 years old and to celebrate everything that we've achieved, we're planning on throwing a big birthday party!
Hundreds of organisers have given time, energy and passion to raising the issue of climate change in the UK and around the world. We have run the most imaginative campaigns at home and have helped shape and change global policy at the UN. Most of all, we've connected climate change to the lives of people who never saw it is an issue for them.
Remember that time we did that Power Shift Flashdance? 
Or that viral COP16 video? 

A small group of past organisers are supporting the current team to bring everyone together for one night of reminiscing, policy wonkery, food, dancing and probably a little drinking...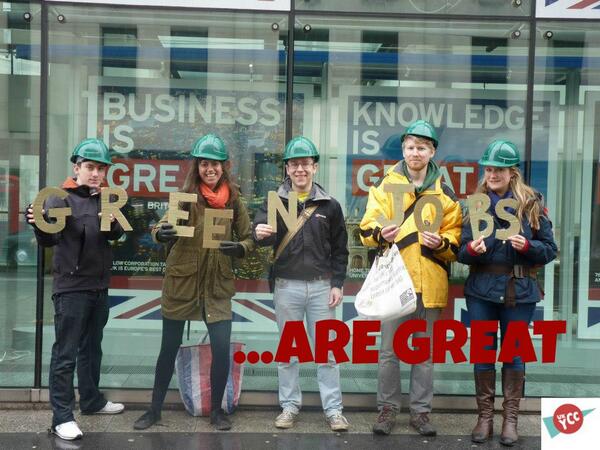 To put it all together and to raise some much needed funds for the UKYCC team, we're asking anyone who feels able to and wants to, to contribute to the cost of this event. Donations will used to pay for simple things like the hire of a venue, nibbles and some cool stuff like a photo wall, memory book or something similar! Any money not spent on the party will go to UKYCC core funds. This page is linked directly to UKYCC's account and so all money is legit!
That said, we know that many people have invested a huge amount already and simply want to come and party. That's completely fine! No one should feel under any pressure to contribute. It is purely there for people who want to and there is no expectation from anyone.
Most of all, let's see each other again and have some fun!
Thanks! 
Please click the style of widget you'd like to install