Raising Anime Production Budgets – A Collaboration with Aya Hirano
US$46,519

raised of $100,000.00 goal goal
Help this ongoing fundraising campaign by making a donation and spreading the word.
Campaign Story
With the support of anime fans, we're tackling the long-standing issue of underpaid animators. Our objective is to foster a system that provides ample budgets for anime production and to set up an animation studio dedicated to enhancing the working conditions of our animators. As part of our ongoing commitment, we're thrilled to announce our second project: an animated music video spotlighting a song by the renowned Aya Hirano!
Hi, I'm Sugawara from Animator Supporters.
At present, the anime industry faces significant challenges, such as a high rate of resignation due to low wages. These challenges have contributed to a decline in animation quality and frequent issues such as delayed and canceled shows.
The problem of low wages for animators is complex, involving multiple factors. However, the root cause lies in the structural issue created by the "production committee method," a system that intentionally keeps production costs low.
To address this, we initiated a project where anime creators, including animators, can engage directly with anime fans. This direct collaboration allows for the production of anime with fair wages and aims to alleviate the low wage problem plaguing the industry.
Last year, through this innovative approach, we managed to create an anime music video titled "Back to You." We were able to pay our animators about two to four times the standard rate.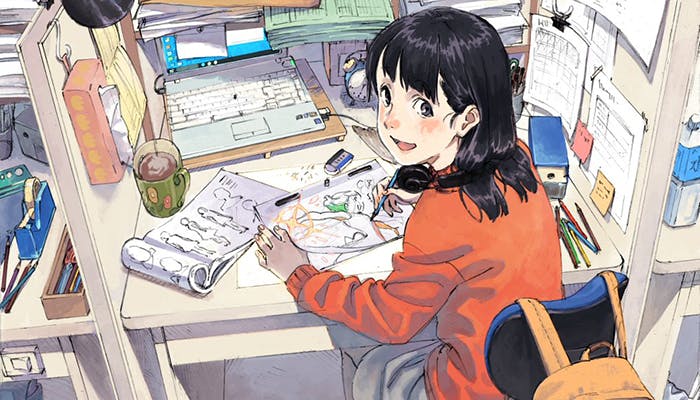 At Animator Supporters, our vision is to foster direct collaboration between anime fans and creators. With 2025 as our target year, we are planning to establish an animation studio that prioritizes the working conditions of animators. As a preliminary step towards this goal, starting this year, we will be hiring and training a new animator on a fixed salary.
For our second endeavor, we are thrilled to produce an animated music video for a song vocalized by Aya Hirano, renowned for her portrayal of Haruhi in "The Melancholy of Haruhi Suzumiya."
Through this project, our ambition is twofold: to create a mechanism where anime fans and creators can engage directly, ensuring adequate production budgets and timelines, and to set up an animation studio that is deeply considerate of the working environment of its animators.
Protagonist Design 1
Protagonist Design 2
Protagonist Design 3
Robot Design 1
Robot Design 2
Robot Design 3
Robot Design 4
Accessory Designs 1
Storyboard 1
Image Board
We've hired a novice key animator on a steady salary for this second project and are providing on-the-job training throughout the music video's production.
You can follow the progress of our recently-hired key animator via our YouTube series, "The New Key Animator Training Program."
This video series is a part of our efforts to compensate and train new animators properly. We intend to increase the number of key animators we train and hire in the near future.
Continuing to produce short-form anime works like this one is a central part of our strategy. Over the next few years, we aim to nurture new talent, secure a dedicated team, and accumulate essential know-how. By 2025, our ultimate ambition is to establish an anime studio that genuinely considers the working conditions of its creators. This music video project marks a significant step towards that objective.
Your support means everything to us. We sincerely appreciate it!
Thirteen years have come and gone since our NPO's establishment in 2010. In our early days, we offered an annual housing assistance fund of $5,400 to low-income, novice animators.
Starting in 2014, we broadened our support by opening the "New Animator Dormitory," further aiding these individuals in their struggle to secure housing.
Young animators often face a grueling existence in their first three years in the industry. We believe our programs successfully create a "minimum safety net" for them, fulfilling one of our core initial goals.
Furthermore, witnessing previous housing support recipients rise to the roles of directors or animation directors brings us great pride. This is a sign that our programs successfully protect and nurture these animators.
Currently, the anime industry faces a daunting predicament. Prolonged periods of low wages have led to an alarmingly high resignation rate. This has created an extreme shortage of animators coupled with inadequate training environments. As a consequence, animation quality is on a downward spiral, with show delays and cancellations becoming all too frequent. If this current scenario remains unchecked, we risk ushering in a critical decline in Japanese animation.
The crux of low animator wages can be traced back to insufficient production budgets. The urgency to rectify this issue is glaring, but progress remains painfully slow. Salaries for key and in-between animators remain practically stagnant, stretching back a decade, underscoring this reality. Given the seemingly distant prospect of a comprehensive solution to these industry issues, we're committed to crafting a different framework. We aim to establish a mechanism that enables animators to produce anime with adequate funding, as well as an anime studio mindful of the working conditions of its animators.
More concretely, we plan to garner sufficient production costs through direct interaction between anime fans and creators. Moreover, we intend to fundraise globally, not just within Japan.
In Japan, industry-specific unions, like those in the West, are uncommon, making it difficult to increase production budgets through union efforts. Hence, we are pursuing this approach.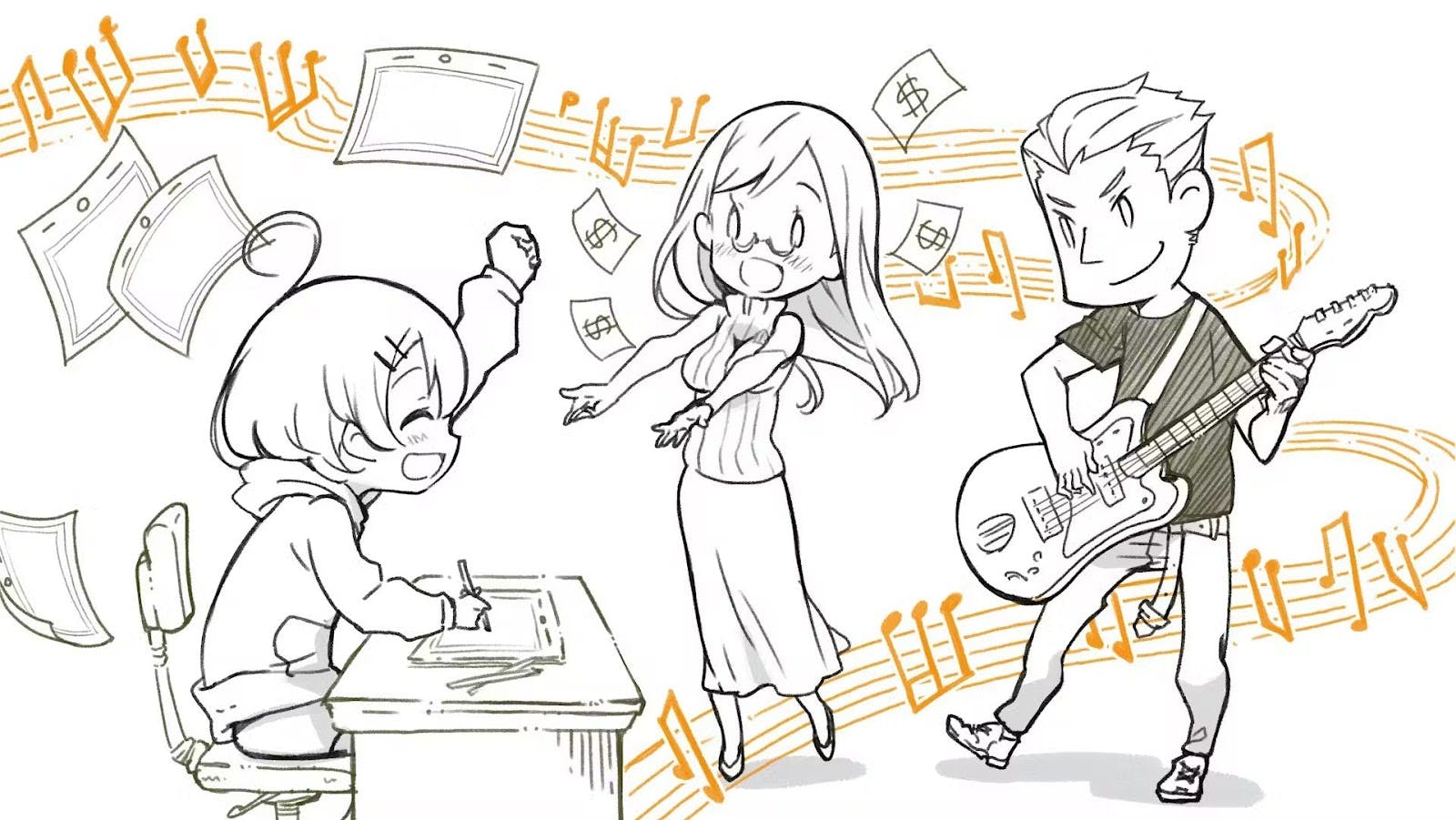 The fundraising goal for this production is $100,000. With that amount, we can ensure relatively fair remuneration for the creators involved in producing this two-minute music video.

(Our aim is to provide as competitive a fee as possible for the animators).
We've achieved 43% of our goal and are currently in the animation stage of our project.
For the musical elements of this music video, we've enlisted the assistance of renowned international artists, including Mason Lieberman, the composer for "RWBY." We're also excited to have the involvement of voice actress Aya Hirano, famed for her roles as Haruhi Suzumiya in "The Melancholy of Haruhi Suzumiya" and Lucy Heartfilia in "Fairy Tail." Leveraging this incredible soundtrack, we plan to create an animated music video with the collaboration of past residents of the Animator Dormitory and other housing support beneficiaries.
Our aim is to establish a system where animators can work under fair conditions with adequate production budgets. For far too long, animators have had to endure low wages, excessive working hours, and onerous contract terms.
This state of affairs has left the entire industry depleted. Recent years have seen a rise in delays, cancelations, and animation quality declines, becoming a pressing issue.
Under such circumstances, we are deeply concerned about the future of Japanese animation, which is highly respected worldwide. However, it's incredibly challenging for the current crop of anime creators to enact significant changes by themselves. (There's a risk of job loss if they attempt to institute changes.)
If it's challenging to bring about drastic improvements in the existing anime industry, wouldn't it be worthwhile to construct a 'new anime industry' ourselves, as fans of anime? This idea is the genesis of our project.
We're establishing a novel system, independent from the current anime production framework, where anime creators can undertake their work with adequate production budgets.
■ The average monthly salary for an animator in their 20s is about $810.
The Japanese anime industry, which is responsible for many beloved works, is valued at over 18 billion dollars.
However, the animators responsible for this success suffer from low wages, long work hours, and predatory subcontracting agreements that strip them of all employee benefits, all of which happen above board in the industry. To call it cruel would be an understatement.
According to a 2015 survey published by the Japan Animation Creators Association, the average annual salary for an animator in their 20s is about 10,000 dollars.
※ That's roughly 800 dollars per month.
There are even cases of first-year animators earning less than 270 dollars a month.
Animators' low incomes stem from a myriad of complex factors.
The largest factor is the low price of in-between animation in Japan.
Most animators are hired under piece-work contracts. This means they receive a fixed amount for each frame they draw. It takes time for them to get fast enough to produce the number of frames necessary to earn even a meager living.
For a TV anime, one frame of in-between animation goes for about 1 dollar and 80 cents.
If an animator draws 300 frames a month, they'll earn 300 x 1.80, or $540 per month. That's a big if, though. Drawing 300 frames a month is a daunting task, especially for new animators…
■ The Drop in Art Quality
Naturally, no one can live on this salary, so the turnover rate for new animators is extremely high. 90% of animators leave the industry within 3 years of entering.
Even more experienced key animators aren't paid enough. It's extremely common for animators who initially braved the industry in their 20s to quit in their 30s as they start to think about marriage or new jobs.
Since so many people quit, there's a consistent shortage of both key and in-between animators.
This shortage of manpower has led to people without sufficient skills (such as hobbyists found on Twitter who don't possess the necessary qualifications to do animation work yet) being made to take up work. As a result, art quality is dropping at an alarming rate.
※ All of this has culminated in an increase in failed productions and canceled shows.
Animators are just one cog in a larger machine, making it infeasible to change things independently meaningfully. (Again, they risk losing their jobs if they try.)
On the other hand, we anime fans who exist outside of the industry have immense power.
We hope to craft a system in which anime creators can tackle their work with proper funding, one entirely separate from the limitations of current production standards.
We aim to create a new anime production system. One that allows animators to tackle their work with sufficient funding, completely separate from the limitations of the current industry.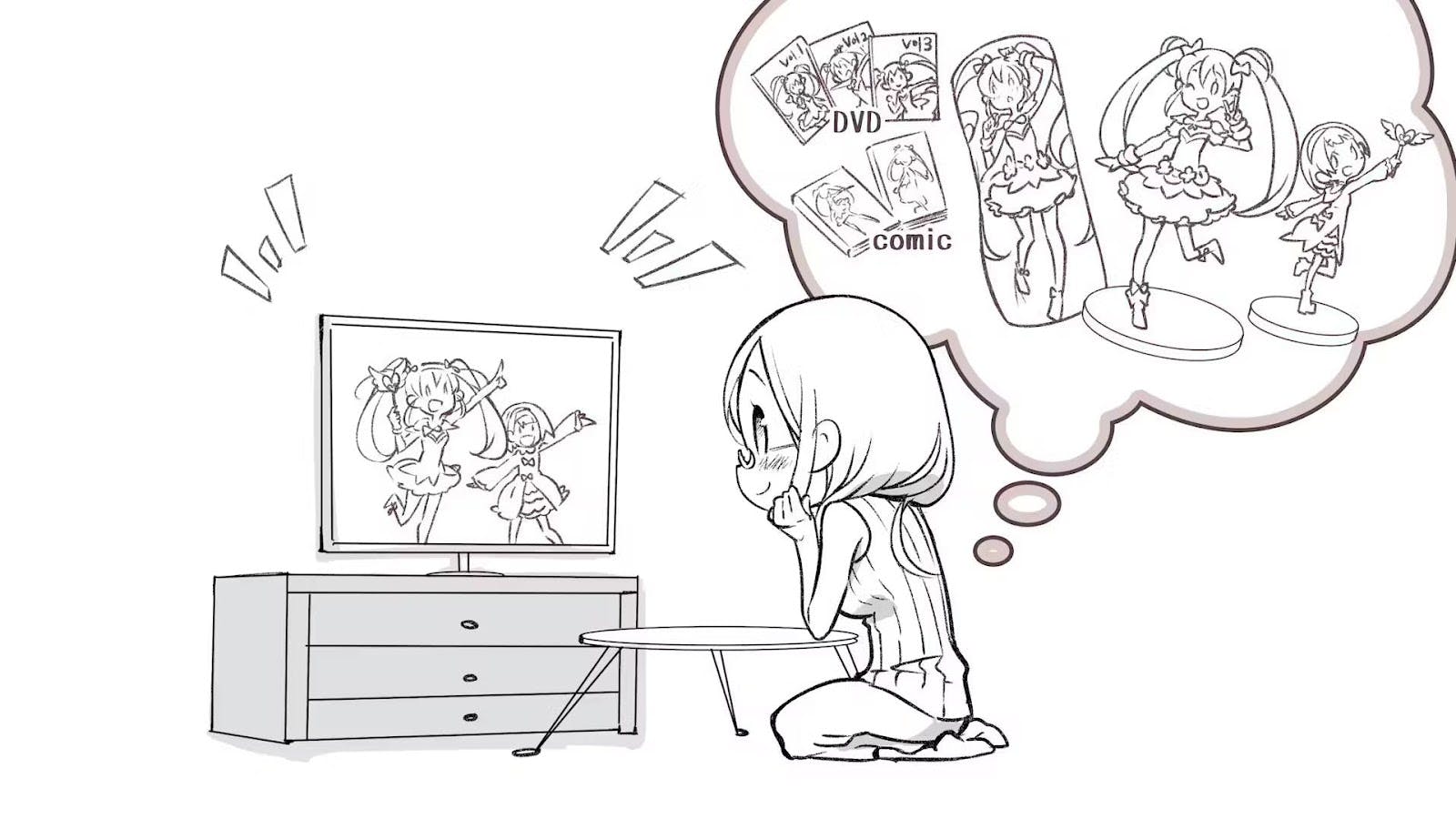 We humbly ask for your support in this endeavor!
Any money raised will go towards the production of the music video.
We aim to pay our creators as well as possible. In addition to the production budget above, we also plan to create a video documentary of our production process with creator commentary. We will release part of this documentary publicly on YouTube and part of it as a backer reward.
※The image above is a sample. The actual product may differ.
You can choose between a paper book (doujinshi) or digital data (jpeg) for this item.
※The image above is a sample. The actual product may differ.
You can choose between a paper book (doujinshi) or digital data (jpeg) for this item.
※The image above is a sample. The actual product may differ.
※The image above is a sample. The actual product may differ.
※The image above is a sample. The actual product may differ.
※The image above is a sample. The actual product may differ.
※The image above is a sample. The actual product may differ.
*The image above is a sample. The actual product may differ.
≪ Music Team ≫
Direction, Composer, Conductor:

■ Mason Lieberman

Composer for RWBY, Beyblade Burst God, Eden, Tower of God, PUBG Mobile, Apex Legends Mobile, Teamfight Tactics: Battle for the Golden Spatula, and many more.

Theme Composer for official video game collaborations with Arcane, Spider-Man, Mobile Suit Gundam, Neon Genesis Evangelion, Ultraman, and many more.
Collaborator with Yoko Kanno & The Seatbelts on the official Cowboy Bebop Real Folk Blues charity performance for COVID-19 relief.
Recording Artist on The Rising of the Shield Hero, Made in Abyss, Star Wars: Visions, Pokémon: The Animated Series, League of Legends, and many more.
Lead Vocalist: Aya Hirano
Voice actress famous for her roles of Haruhi Suzumiya in The Melancholy of Haruhi Suzumiya, Misa Amane from DEATH NOTE, and more.
Mix, Master, Lead Guitar: Masahiro Aoki
Composer for Street Fighter 5, Astral Chain, No Straight Roads, and many more.

Mix engineer of the official Cowboy Bebop Real Folk Blues charity performance.
Piano: Takahiro Obata
Composer of The Promised Neverland, Ninjala, Mirror Twins, and more.

Piano player for My Hero Academia, One Piece, and more.
Organ: Ty Bailie
Keyboardist for Katy Perry.

Performances and recordings with Gladys Knight, Steven Cropper, Peter Frampton, Dave Matthews, Ellie Goulding, Adam Lambert, and many more.
Rhythm Guitar: David Gibson McLean
Composer on PUBG Mobile, and This is the President.

Guitarist and drummer for Tournament Arc.
Session musician for PUBG Mobile, Teamfight Tactics, Renaine.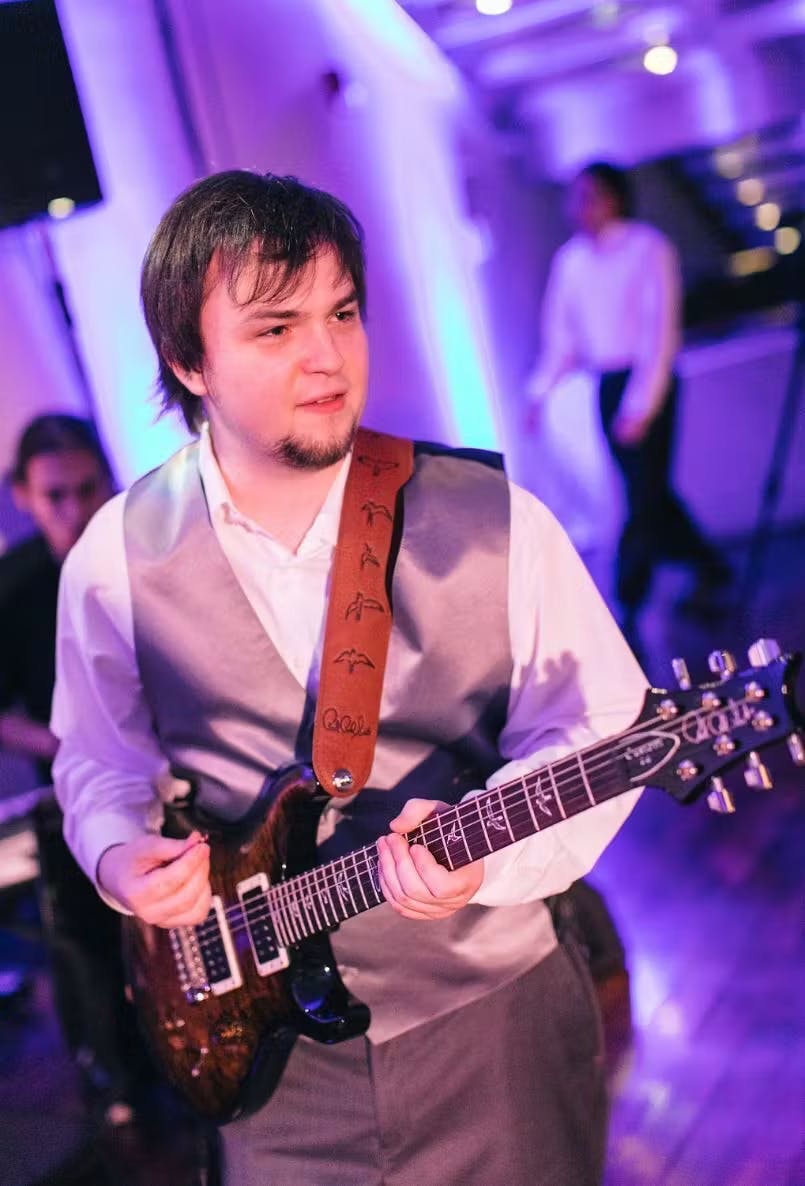 Bass Guitar: Charles Berthoud

Bass Player Magazine's Inaugural Rising Star award winner.

Youtuber: https://www.youtube.com/channel/UCAi_uNeDWRXj8C8yw358gWw.
Venues toured include the Capital Center for the Arts, the Palace Theater, and the Agganis Arena in Boston, MA.
Drums: Blaize Collard
Assistant Professor of Drums at Berklee College of Music.

Drummer for Final Fantasy XV.
String Arrangement: Jeff Ball
Violinist and composer for Call of Duty, PUBG Mobile, Devil May Cry 5, Mass Effect 3, League of Legends, and more.

Lyrics: Shihori
Singer-songwriter born in Nagoya, Japan, and living in LA, U.S.A. In 2007, she made her major-label debut under the name Sena, and her 3rd single ranked 5th on the Oricon Daily Chart. Since 2009, she has written more than 100 songs for popular artists such as Nana Mizuki and Momoiro Clover Z. She has released many hit songs, including "Hatsukoi Cider" by Buono! In 2018, she moved to the U.S. on her own to start her music career from scratch. In 2020, she wrote and sang the "BATTLE QUEENS 2020" theme song for global gaming sensation "League of Legends" cementing their place in the United States.

Producer: Jun Sugawara
Founded the NPO Animator Supporters in 2011 and has been working to improve the lives of anime creators ever since.
Animator Supporters is mainly known for providing low-cost housing to new animators through the Animator Dormitory. Located in Tokyo, animators can stay at the Animator Dormitory for less than 270 dollars a month, including rent, utilities, and high-speed internet.
※To date, over 50 new animators have resided at the Animator Dormitory, some of who have gone on to become directors and animation directors.
It's time to tackle low wages and bring more substantial changes to the anime industry!
We hope we can earn your support!
Beginning this year, we will employ animators at a fixed salary and continue nurturing their growth! We greatly appreciate your support!