As a licensed medical practitioner, to perform CPR and other life-saving measures to a colleague at the very hospital that you are working at during your shift would've been one of the most heartbreaking and dreadful things you'll wish you'd never ever get to experience. Last August 5, 2019, Mactan Doctors' Hospital's seasoned on-duty staff nurses, doctors and nursing aides experienced just that. It would have been comforting to know that, after almost an hour of what seemed to be an endless cycle of CPR and loads of emergency drugs, we have successfully revived Christian -- but we didn't. At 11:15 am we lost to the uphill battle against time.
Just 3 hours earlier, Christian Roque Villena, 29, one of our most hardworking and liveliest hospital staff dutifully clocked in for his scheduled morning shift. At 9 am, after doing his routine vital signs monitoring and charting, he excused himself to use the toilet. He had been feeling quite unwell since he arrived at work. Because it was a typical busy morning shift, his colleagues lost track of time from carrying out doctors' orders and it was only after more than an hour when they realized that he still hasn't returned to the nurses' station. They knocked and then banged on the toilet door multiple times but got no response from Christian. Anxious, they then finally decided to use the master key to unlock it. And there he was, on the ground, ice-cold, lifeless, with his pants still down, not breathing, with no heartbeat, his face already turning blue and foaming at the mouth. What's more, it showed the most helpless sight of Christian awkwardly being positioned in a way that almost looked like he was trying to reach for the emergency button but failed.
Four years in nursing school, working at a tertiary hospital and having a medical doctor at the scene, it was apparent to us that right at that very moment, he was already gone. But as nurses and doctors who took an oath (and as friends in denial), we frantically initiated CPR, and then immediately transported Christian to the emergency room where every single member of the code team gave all their best efforts to save him. Being diagnosed with having a rheumatic heart disease, it was almost certain that Christian had a sudden and fatal cardiac arrest.


Christian is survived by his father and his three siblings. He was the family's sole breadwinner. Just 9 months ago his mother died from a massive heart attack. He eventually had to give up his lone personal investment (a memorial plan) for her. He had sacrificed so much for his family that he gave them almost everything including his respective casket. (Of course, who would've thought he would need it sooner than expected)
He was greatly loved by many. Words are not enough to even describe the hurt or the depth of the loss that we, his colleagues at Mactan Doctors Hospital are experiencing at the moment. Our testimonies reveal who he was as a person and we will miss him desperately. We are doing this not just for Christian but in behalf of his family as well. His family is our family. Funds raised in this account will be used to help Christian's family during this period of mourning (burial needs and fees, etc.). This can be a very stressful event let alone thinking about the financial needs this situation brings. Christian may not be around to thank you personally nor his family but the help they receive will surely lighten the burden and might carve hope in their hearts even in this time of grief. Let your kindness shine to Christian's family as you have to those who already have much.
THANK YOU FOR EVERYTHING, TIAN! REST WELL, OUR FRIEND.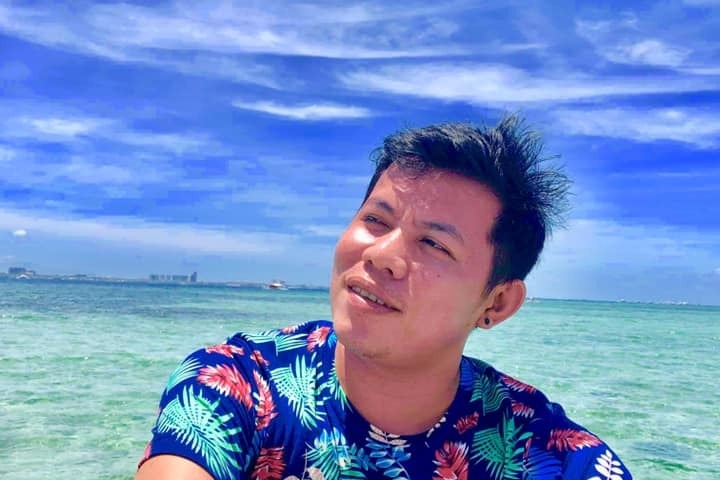 Please click the style of widget you'd like to install