SUPPORT THE FUTURES LEGEND
US$0.00

raised of $2,000.00 goal
No more donations are being accepted at this time. Please contact the campaign owner if you would like to discuss further funding opportunities
Campaign Story
My name is Brian Mutie 19 years old of age ,living in Kenya.I am the fourth born in a family of seven headed by a single peasant mother.I am passionate about learning computer programming ,hacking and cyber security.Currently am admitted in a local med school (Moi University college of health sciences)to pursue a bachelor's degree in medicine and surgery (MbChb).
Am afraid that I won't make it back to college when schools start reopening in our country late next month but with your generous giving am sure I will make it back.Our barely completed brick house is also on the verge of collapsing if rained on the coming rainy season starting early November.Am also in dire need of a PC laptop to aid in my study and my practice of computer programming .To save the situation before it's too late ,I resolved to start this fundraising campaign to reach out to you who are willing to help me .
With my fundraiser Target of $20000,I intend to use the money to pay my college bills and pending college rental debts of since March .The funds will also come in rescue to enable me complete our brick house(roof it,floor it and may be plaster the inner walls too).A part of the money will enable me to acquire a laptop which I'll use for my medical studies and practice of computer coding.Some of the bucks will also help my mama ,who is a manual labourer ,in taking care of my siblings and paying their fees even if its fo a month or two.Am also glad that some of my college expenses will also have been catered for even if it's for an academic year.Feel blessed for you generosity.
Imagine that even a $7 donation will enable me buy a piece of iron sheet to help in roofing my Mama's brick house .Your $25 dollar will enable me clear a months college rental debts.Glad also that as much as $30 will take care of a months basic groceries for my mama and my siblings .
Currently at home ,I make approximately 20 dollars a week coaching high school students which proves only enough to support mama in providing for the basic needs of the family.This why your help is highly valuable to me no matter how much..because that gon push me to the next level of my legendary life .
Feel free to spread this love to your family, friends and even work colleagues and together you'll have enabled me reach my destiny this way.Thank you and God bless you abundantly so that you live to help and change more great lives .
Feel free to contact me at ;
Email: [email protected]
phone;+254790798359
I'll be glad to cooperate with you in turning my life around.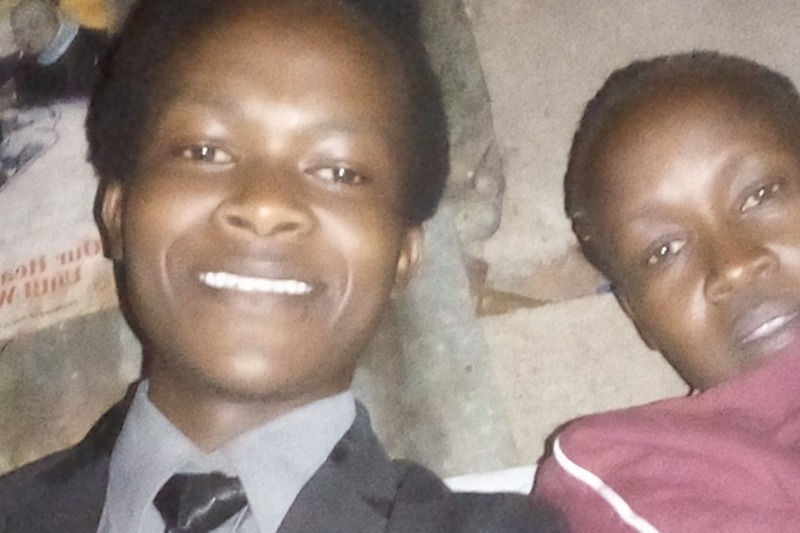 (my Mum and I ..in our current resident having some good time).

Photos of the uncompleted brick house .
Brian Mutie
Campaign Owner
No updates for this campaign just yet