The Electronics Repair Industry in Singapore has been degrading for the past few years with respect to quality and service.
During my younger days, I was a careless boy and broke many of the displays in my electronics from the Nintendo Gameboys to the Acer laptops. With brand certified repairs costing hundreds more than what my neighborhood mom and pop repair shop offers, I decided to do some research on the differences between the two and what I discovered was pretty astonishing.
There is actually no real advantage to go to a Certified Repair Center.
For example, to be an Apple certified warranty repair center, to the point that repairs are 100% officially covered under an Apple warranty, the service center must buy their parts from Apple. This gives Apple bargaining power in setting prices of parts, which results in unnecessarily expensive repairs. One might assume this makes it a better part, but they are parts that any repair shop can purchase. The fact of it all is that Apple certified components are also made in China. As one can see from forums (MacRumor etc.), Apple has no real high tech process to weed out displays with issues such as dead pixels, as a lot of people receive displays with them.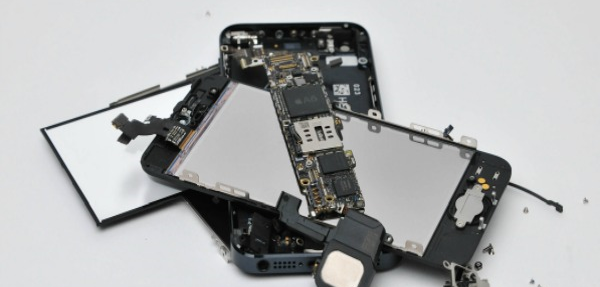 When it comes to "Workmanship", Apple certified technicians are extremely limited in their methods and options to repair devices and you, the customer, will experience the consequences of these limitations firsthand when you get your bill. Apple certified technicians are not allowed to even solder on a motherboard when performing a repair for a customer! Being Apple certified means someone's passed a test and can read a manual. It doesn't mean they have years of experience servicing gear in mission critical environments, where workmanship counts.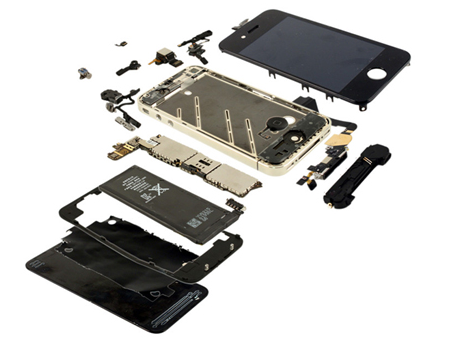 The Problem
So why do people still prefer to repair their devices with Certified Repair Centers?
The main reason is due to the "added assurance" that their device will be repaired with quality components. This mindset came to be due to cheapo non-Certified Repair Centers that care more about short-term profits over their customer and uses low-quality OEM components for repair work. Such Centers destroy the overall reputation of the industry and it hurts me to see this continue.
Singapore is filled with such Repair Centers.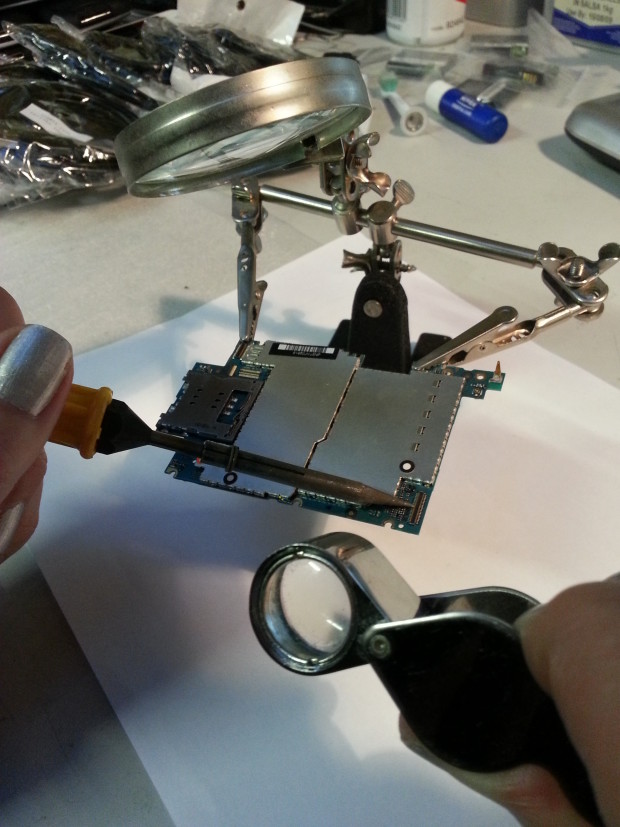 "Do not just use image quality as an indicator of quality. Compromises are always made in the manufacturing process of cheap, low quality components and the compromises you cannot see are often worse than the ones you can."

We, at INFOPC, are looking to change that.
We will only use high quality "Original" components at an affordable price so that the average consumer does not need to sacrifice an arm or a leg just to repair their smartphone.
My colleagues and I have done intensive research, trial and error, lost money and time to find the right Vendors and we have succeeded that is why we are here now on Indiegogo to gather enough funds to purchase the stock that we need to expand and grow our business.
"You bought it, you should own it. Period. You should have the right to get affordable and good quality repair services at your convenience."
Why Crowdfunding?
As a new Start-up, we need the start-up capital to purchase the stock and equipment needed to expand and grow. All funds raised from this campaign will go to propelling the business into greater heights in the hopes of changing the way the Electronics Repair Industry operates, to provide high quality components at affordable prices and still maintaining good customer relations.
"There is only one boss, The Customer, and they should be treated like Gold."
We believe that people all around the world share our views on this topic and would like to join the movement to change the Electronics Repair Industry from the inside out.
Our Perks
To show you guys our appreciation for your support, we will offer our high-quality components, that we have sourced out from the right vendors, at discounted prices as Perks for this Campaign.
Check out the "Perks" Section for more details!
Join the movement to set a standard for Electronics Repair services!
Please click the style of widget you'd like to install