~ From Kochi to the world, from the world to Kochi ~

Help the 2019 Yosakoi International Team achieve their dream of joining the Kochi Yosakoi Festival, in the birthplace of the Yosakoi Dance, as a truly global team!

What is the 2019 Yosakoi International Team?
The 2019 Yosakoi International Team is a global project to share Japan's unique Yosakoi dance with teams across the world. Through the project, dancers from different cultures, different languages and different backgrounds, but all with a single shared passion, will become one team, and join together to dance in the Yosakoi Matsuri (festival) in the birthplace of Yosakoi: Kochi, Japan.
To support our Japanese crowdfunding campaign, please check out this link.
日本語でのご支援・ご協力はこちらのページをご覧下さい。

(Don't know much about Yosakoi? Don't worry! There's a short explanation about the dance style at the end of this post, so stay with us! Follow our updates too, to see more about the project as it develops)

What is your team's mission?
Already, we have over 100 interested dancers, support staff, and event managers emotionally invested in bringing our dream to life. We're already working in trans-national project teams spanning Europe, Asia, the Americas and more.
So, what exactly are we doing?
To be eligible to perform in the Kochi Yosakoi Matsuri, every team, including ours, needs:
- a new song
- unique choreography
- exciting, attractive costumes that reflect the team spirit
- 'naruko' instruments for each dancer
- a 'jikatasha' music truck
- a dedicated, well-stocked support team
This is what we're building, the backbone of a real Yosakoi team.
It takes countless hours, significant expense and painstaking effort to compose the music, design the costumes, thresh out the choreography and construct the jikatasha music truck. The largest expense by far is the jikatasha, which will cost over ten thousand dollars, and the crowdfunding will go towards securing this first and foremost.
This isn't everything! Just the largest items. Securing all of these essentials is already winning half the battle. After we have met these, our dancers can practice the dance to give our full effort, safe in the knowledge that we have everything we need.
After we have performed in Kochi our memories and the dance will be ours to cherish and share with people in our home countries. We will continue to share our dance as a gift from Kochi, breaking down barriers and building understanding between different cultures.
But right now, to get us to the festival, we're working across different timezones, late into the night, in our spare time. Because our hearts are set on this goal we're already contributing our own time and funds to do what we can, but we need your help to give us that vital extra support.
Why do you need donations?
The costs are shared between the team, so the more people who can join, the more affordable it becomes for all of us. Unfortunately, this also means that if we have only a few members who can join, they'll shoulder extremely high costs on their own. Also, unlike Japanese teams, it's harder for us to secure ongoing sponsorship as an international team to meet all these costs.
Finally, not all of our members are from wealthy countries, or wealthy circumstances. Many international members save up all year to travel to Kochi for just the five days of the festival.
Because of this, your donations will not only help us build the essential backbone of the team, but also help lower the barrier these members to join, allowing people to experience true Kochi and Japanese culture who otherwise would never have the chance.
Most Recent Campaign Update
Check out first Campaign Update on our blog - #01 - And we're live!. We introduce our project quickly, and how we'll keep you informed across the next 90 days of our online campaign!
What can I get for supporting the team?
We're grateful for any and all donations you can provide! To show our thanks, we've prepared gifts for all donators, on behalf of the whole dance and project team,
If you're not comfortable with sharing your email address or postal address, you're welcome to opt out of receiving a gift, too.
---
How can I follow you on your journey?
We will update this page regularly with personal stories, news and information about Yosakoi, so you can live every moment with us! If you're interested, we'd love it if you followed us on social media, too!

Emiko Tanaka, Yosakoi Ambassador, was the driving force behind the Sakuramai Poland 2018 International team, she's

leading the charge

again for the 2019 project, and you can follow her below:

Emiko Tanaka's Instagram @yosakoiambassador
Of course, what would an international dance team be without its dancers? Here's are

the teams

who are working together to bring this project to life. There are so many teams involved, probably

one in your country

too please follow us, send us a message, and show your support!
Asia

YOSAKOI Malaysia KL Seiran 「MATOI」(Kuala Lumpur, Malaysia) Facebook page
Singapore YOSAKOI Seiran 「MATOI」(Singapore) Facebook page


Oceania

Europe

Americas
Hello! So you're here to learn more about yosakoi? Great! Please research more if you're interested, but here's a quick intro just to get you up to speed:
Yosakoi is a contemporary dance that can blend anything from traditional Japanese dance and hip hop, to ballet and modern jazz, but its roots trace back much further. Yosakoi has similarities to the awa odori from nearby Tokushima Prefecture and bon odori of the Obon observance.
Like awa odori, it is danced in the sweltering peak of summer requiring dancers to have stamina, strength and grace. Because of its splendid costumes, throbbing music, and exhilarating atmosphere, Kochi's Yosakoi Matsuri has been compared to Carnaval in Rio de Janiero.
What makes Yosakoi slightly different from other comparable dances is its freeform style. Only two rules define yosakoi:

1) Dancers must move forward holding naruko clappers (a mix between a paddle and a castanet)*
2) The song must use an excerpt from the 'Yosakoi Bushi' song
Naruko clappers
This light structure gives yosakoi its form, and also its great

freedom for creative expression

. Teams performing in the Kochi Yosakoi Matsuri used to have hundreds of people, but were capped at 150 in the late 20th century.
* yosakoi can also be performed on a stage. Other props are permitted and often include hand-held lanterns, fans, and umbrellas
Yosakoi is now popular across the whole of Japan, with countless festivals and teams. Needless to say, it's also winning fans abroad, supported by student exchange, expat communities, and yosakoi ambassador programs.
Kochi City (高知市, Kōchi) is the capital of Kochi Prefecture on Shikoku Island, nestled in the long curve of Tosa Bay. Because it faces the Pacific Ocean, Kochi boasts large open beaches for surfing and swimming, rich seafood and whale-watching opportunities.
Apart from Yosakoi, Kochi is famous for yuzu, an exquisitely sweet and sour citrus fruit; katsuo tataki, lightly seared skipjack tuna; and Sakamoto Ryoma, a prominent Japanese historical figure who fought against the feudal Tokugawa Shogunate.

Kochi is a beautiful city and the perfect place to dance Yosakoi!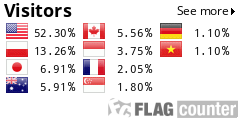 Please click the style of widget you'd like to install