EVERY CHILD DESERVES QUALITY EDUCATION
Yet...
250 million children around the world lack basic reading, writing and math skills.
We are here to change that, but we need you!
Imagine a world where EVERY child has the opportunity to grow and prosper, where education, technology, and knowledge are available to them, helping them become the best they can be.
Without reading, writing, and math skills, this world is locked away.
Books... the Internet... Wikipedia... Google... All these must be unlocked... with education.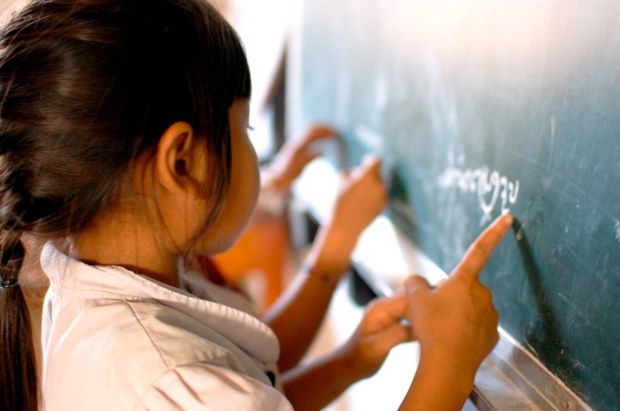 WHAT WE DO
Open Circles FOUNDATION is the philanthropic arm of Open Circles ACADEMY - a visionary educational institute empowering over 100,000 entrepreneurs to create a better world by fulfilling their greatest potential.

Realizing that the first step in creating a better world is a better education, we took on ourselves, as the non-profit foundation, the mission to transform the education system in the world.

For over 10 years we support educational projects we believe have the potential to change lives for good. During these years we partnered with the most successful and respectful philanthropic organizations in the world like:
Triodos Bank - supporting the Uganda Rural Development School for girls in Uganda (2008).
Virgin Unite - supporting the Richard Branson Center for Entrepreneurship in South Africa (2013).
Barefoot Collage and WWF - bringing solar light and training village grandmothers to become solar engineers in rural Madagascar (2014).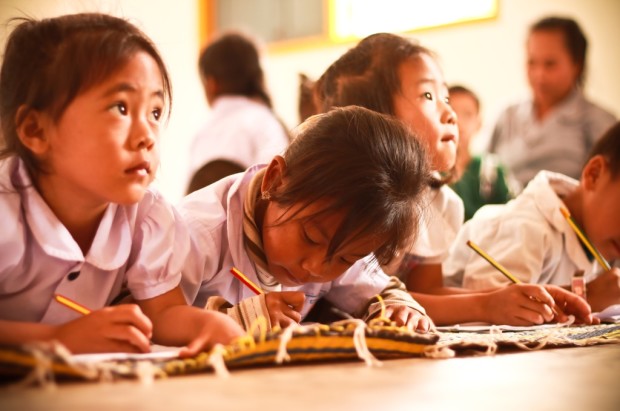 SCHOOLS FOR LAOS
This year (2015) we partnered with Pencils of Promise to bring life-changing education to children in Laos by building quality schools and sustainable educational programs.
Laos is a small country in south-east Asia. With 6.8 million people - Laos is one of the poorest countries in the world:
A third of the population of Laos lives below the international poverty line
(living on less than US$1.25 per day)
Only 40% of teenagers attending school
Almost a third of the adult population cannot read and write.
These kids in Laos never had a chance… until now!
Until YOU!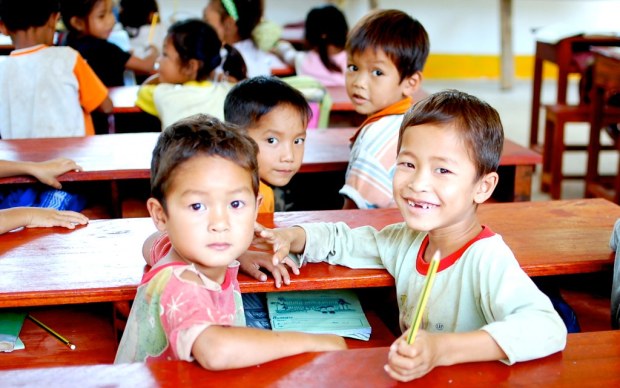 WE NEED YOU
That's why we're launching this Schools for Laos crowdfunding campaign - to get your support and help these kids make their dreams come true.
Pencils of Promise already built 305 schools that serve 31,240 students in Ghana, Guatemala, Nicaragua and Laos.
Pencils of Purpose only builds schools for communities who are deeply committed to their children's education. These communities contribute the labor and part of the materials, while Pencils of Promise (with your help) finances the project.
Building a new school for one hundred children costs €2,000.
With your help, we're planning to build at least 4 schools as a result of this crowdfunding campaign.
Any contribution gets us closer to giving another child a future.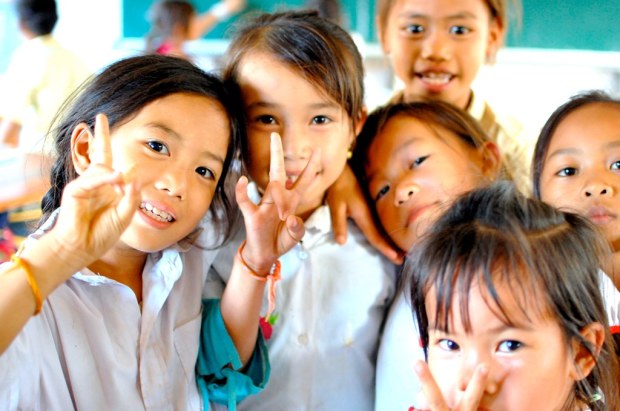 HOW YOU CAN MAKE A DIFFERENCE

Any amount you contribute goes to finance the building of a school.
In reality, by contributing €50 - you give one child 2 months of school.
By contributing €250 - you give one child one full year of education.
What you charge for a couple of hours of work can give a year of education for a child in Laos. Please join us and donate as much as you can.
Just imagine… How many doctors, teachers, artists, scientists, architects and entrepreneurs will these schools in Laos enable?
OUR THANK YOU GIFTS (PERKS)
To thank you for your generosity we want to give you too the gift of education:
From visualization CDs, to home-study courses, to our newest LIVE seminar: The Conscious Millionaire Path (November 2015) and...
Even an exclusive dinner with us to discuss your business or life challenges.
To make a difference in a child's life, simply choose your contribution level on the right column (under PERKS) and we will send you your gift in the next few weeks.
By helping those kids you also help yourself. Our educational gifts support you on your path to fulfill your greatest potential in business and personal life.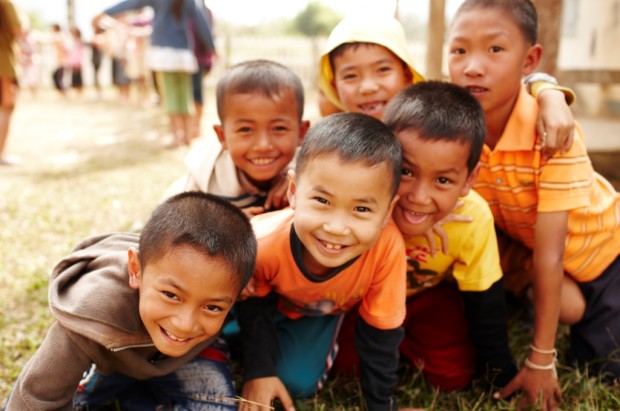 3 WAYS YOU CAN HELP
Here are a few ways in which you can make a difference in these children's lives:
Contribute!
A great place to start is to contribute and get one of our awesome gifts.
Simply choose your contribution level on the right column and we will send you your gift in the next few weeks.
Refer friends and win prizes!
Would you like to win an all-expense paid trip to our new home in Tenerife,
or one of our advanced 3-day seminars of your choice, while helping build even more schools?
Scroll down to find out more!
Share and Tag Your Top 3 Children's Books
Which children's books have impacted you the most?
Share your top 3 children books on Facebook, complete with a link towww.SchoolsForLaos.Org and tag 10 friends to share theirs too!
We will get the most popular books to each school we build.

WIN A TRIP TO TENERIFE OR A 3-DAY ADVANCED SEMINAR
We are running a referral contest where you could win an all-expenses paid trip to Tenerife (our new home) or one of our 3-day advanced seminars (choose from Master Entrepreneur, Financial Freedom, Passive Income, Master Presenter or Breakthrough to Success, ).
Pencils of Promise blends the head of a business with the heart of a humanitarian non-profit, strictly measuring the return on investment of every donated dollar.
By covering the operational costs through private donations, 100% of every dollardonated to a school goes directly into our programs to educate more children.
We don't just build a school and move on. We monitor and evaluate every project we undertake, so every school stays fully operational and educating students daily.
Our personal and business vision is to 'create a better world by empowering people to fulfill their greatest potential'.
With Open Circles Foundation we manifest this vision by providing youngsters and children the best education possible to help them become the best they can be.

This IndieGoGo campaign is designed to leverage our resources by partnering with our community to create so much more than we could have created on our own.
Crowdfunding is a great way in which you can help making education available to these kids both in terms of raising resources as well as raising awareness.
We believe that everybody, including YOU, can make a real difference in these children's lives. And the time is NOW!
THANK YOU FOR YOUR SUPPORT
Please click the style of widget you'd like to install