US$462.00

raised of $1,146.00 goal goal
Help this ongoing fundraising campaign by making a donation and spreading the word.
Campaign Story
Watson is a very loving and full-of-life 1-year-old brindle Scottish Terrier in Johannesburg. She loves just about any animal and person she meets. Before COVID-19, we used to take her to the park daily. All of the other dog-park-regulars know and love her, because she keenly makes friends wherever she goes.
A few days ago, we tried a different route for her walk because of the local lockdown restrictions. She was wearing her harness and leash. We walked past a church building near our home, with simple palisade fencing. Watson, being the friendly dog that she is, wanted to greet the dog on the other side of the fence. But before we could realise what was happening, the dog grabbed her by the nose and pulled her through the fence and we were unable to pull her back. The dog hadn't growled or shown any signs of aggression before she grabbed Watson. She was then viciously attacked and we were genuinely afraid we would lose her right there. We were frantically trying to help from the outside, and after what felt like an eternity, someone from the church heard our cries for help and opened the gate for us to run in and help her.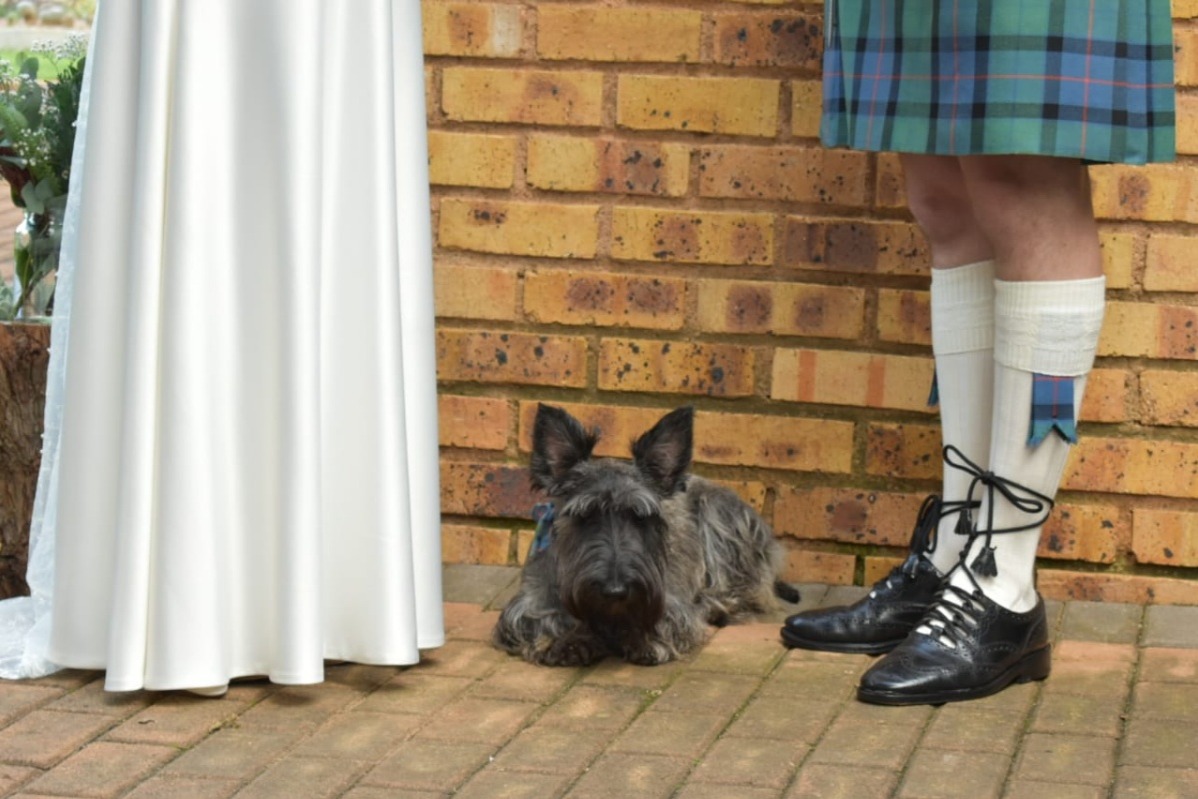 We felt very grateful that someone was there and that they were willing to drive us to the vet. But, because we were unable to get to her immediately, her wounds are very severe. She has received many different treatments, that have unfortunately resulted in a lot of bills. We are a young, newly-wed couple who cannot pay these on our own, and we didn't want a lack of funds to be the reason that we lose her. We were able to contact the church in question and they were only willing to contribute R2000 ($115) which is not even close to the final bill.



In her current state, she is covered in bandages and struggles to walk and eat. She has to go to the vet every day to keep the wounds from getting infected. She still has her sweet, friendly personality even though she is in a lot of pain. Currently, we are paying for her vet visits with a credit card. Funds raised here will help us immensely to lower these debts. We will be incredibly grateful for any help and we will also be transparent with how funds are used.

If you want to see more of her personality, and follow her recovery go to: https://www.instagram.com/watsoncalder/

Luke Calder
Campaign Owner
No updates for this campaign just yet