Dear Angels,


I am Baker, 30 years old, married with one beautiful daughter, she's turning 5 this month.

I can't believe she's turning 5 because, I hardly get see her grow because I am working day and night to save my house.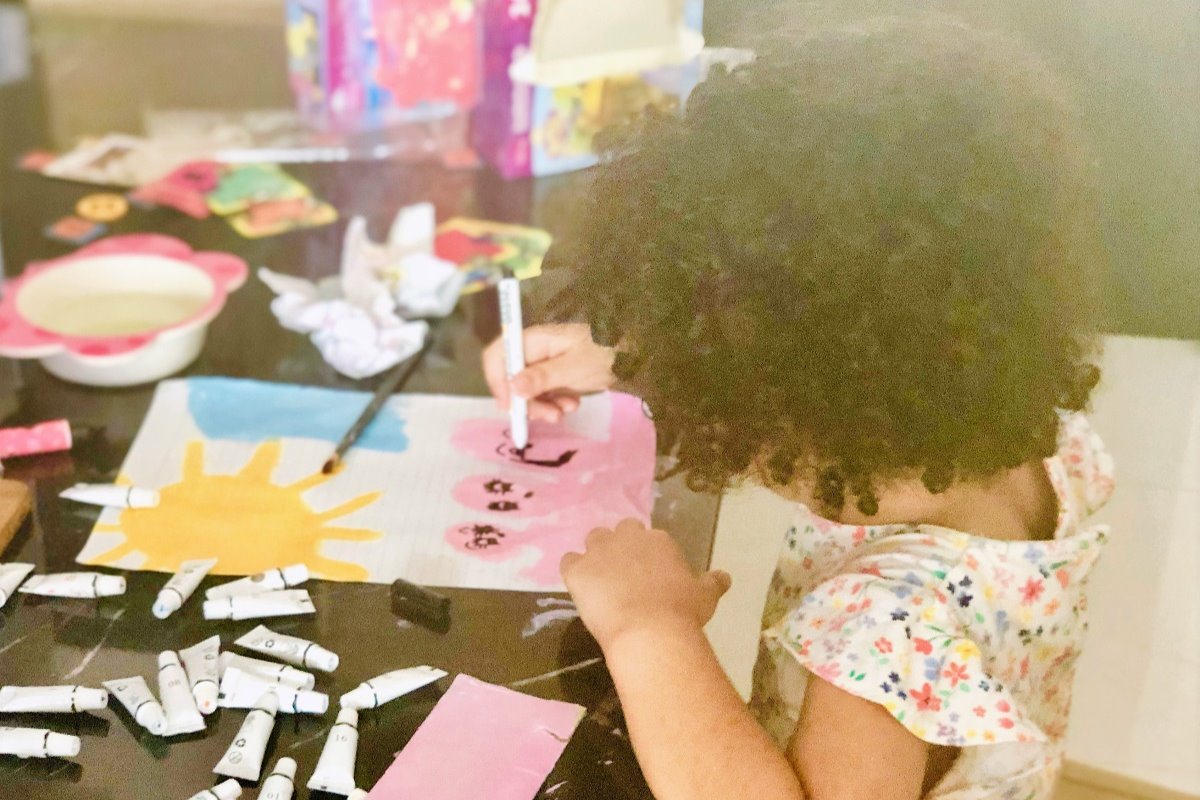 To cut long story short, I was cheated and betrayed by my very own biological sister.

My late mother died of breast cancer on the 24th of December 2013 at age 67 and my late father had died of pneumonia at age 82 on the 29th of March 2018. My father had a history of dementia and diabetes.

In the year 2011, my mother bought me a house ,with whatever money my mother had left with her, as she was worried that I will be left with nothing if she passes away because my sister has embezzled all my father's money, my sister tricked my parents and transferred the ownership of my parent's assets to hers. At the time of purchase of the house, I included my parent's name to my house as they didn't have a place to call home, the house was partially paid, and we took a bank loan, and my parent and my sister with her 3 kids were living in my house and she rented out her house. My mother told my sister to make monthly payments for the mortgage loan and to give money for my University fee, but she only made irregular payments.

To the world, my sister created an image, as if she was taking care of my parents, but, she did not. Even after my parents' demise, there were combined outstanding medical bills amounting to $52,000 for my late parents which my parents were unaware of.

My sister used the money to purchase a car for her husband and set up businesses.

My parents had always been very supportive of me; however, my parents would not dare to talk to me in my sister's presence.

My mother died 3 months before my daughter was born.

After my mom died, I had to discontinue my bachelor's degree as my sister stopped giving money and she stopped paying for the mortgage loan.

I had to take odd jobs to finance the mortgage loan and support my family.

From the time my mother died and until November 2014, it was really a hard time because my sister didn't allow me to store food in the fridge and cook in the house. During this period, she pestered me to remove my ownership from the house, but I stayed strong and did not let that happen.

Soon, I couldn't afford to pay the mortgage loan and the bank sent notices, instructing us to settle the outstanding loan or evict the house by the stipulated time.

My sister took my dad along with her to another house. The utility bill was due for few months, and the utility service was disrupted. My life was left in darkness.
I spent 2 nights in my house without electricity and my wife and I took turns to fan my daughter while she was asleep. My daughter had eczema, and this made it even worse when the was no electricity as it was very humid and stuffy.

I cried, grieving over my mother's loss and the situation I was in. I sold whatever things I had, borrowed money from friends to settle the outstanding utility bill.

Thereafter, I had to work even harder, at times I went without seeing my daughter as she would be asleep when I get up for work and she would be asleep when I come back late at night.

I was doing sales job which required me to stand almost 12 hours a day, and I developed severe varicose veins which causes a lot of discomfort and pain when I walk. My doctor advised me to undergo a surgery, but I can't afford it till today.

I usually skip lunch, and drink lots of water from the toilet tap water during work in order to save money and to bring food to the table for my wife and daughter. At times, my wife would make Tuna Sandwich for lunch.

It was really a difficult time for me, I had to borrow money from bank again.

Soon, my wife started work and we sent our daughter to Childcare school.

My wife and I hardly get any time to spend quality family time with our daughter and my daughter would always tell us, that she wants a brother to play with since we do not have time to play with her. It breaks our heart to know that we are not there for her when we should and give her the time and love. At times, she will tell my wife that she is sad as she sees her classmates' parents joining in on school excursion trips, celebrating birthdays in school with their children.


In August 2017, I joined an Insurance Company as an insurance agent, but after 6 months into the job, things did not go well. My team usually does Roadshows to get clients and I was used as a crowd puller, my task was to attract customers with free gifts to the table where another agent would try to sell insurance products, There was once a customer whom I pulled happened to be a mystery shopper who conducts checks if agent follow the guideline of proper selling, and my co-agent made an infringement which got both of us into trouble and I was slapped with a heavy fine and banned from participating in future roadshows. Roadshows were my main source of income, I wanted to leave the company as my income was affected, but I couldn't because I have a bond with the company for 2 years, if I leave before the bond is completed, I would have to pay back all my earnings I have made with the company.

It is also hard finding other jobs as I have only done odd jobs.

Now that I have not paid my monthly mortgage loan for several months, the bank has sent notices giving me few months to settle the monthly mortgage loan in full payments and I would need the Funds to be raised by December 2019.

At the same time, I have a passion to start a business and create jobs for others like me. I want to follow my dreams by starting a cosmetic line which uses natural ingredients for the products and are cruelty free. After losing my mother to cancer, my goal is to produce products that are environmentally friendly and products that are safe to use for women.

I will greatly appreciate the love from you guys if you share your love by saving my house, make my dream come true and bring joy to homeless children.

The Funds raised will go towards settling my mortgage loan and to start my business. I have plans to donate a portion of the profit to the Shadrach Children Home in Myanmar.

Your contribution would mean a lot to me and my family, and it would greatly ease my burden and bring lots of joy not only to my family but also the needy children in Myanmar.

My family and I will forever be grateful to your love, kindness and generosity.


Love,
Baker

Please click the style of widget you'd like to install