Hi we are Royal Flamango. We are a food business centered around pancakes.

Currently, we only serve chilled pancakes as of the moment. But we plan to expand with your help and that's what why I am starting this campaign.


What are chilled pancakes?
Chilled pancakes are hotcakes made with our special recipe topped with our own home-made syrup, and home-made flavored cream.


So far we have introduced 2 regular flavors


Mango Craze: A mango flavored pancake filled with mangoes and crushed grahams and mango special cream


Oreo Bits: An oreo flavored pancake filled with crushed oreos and Oreos topped with our special oreo cream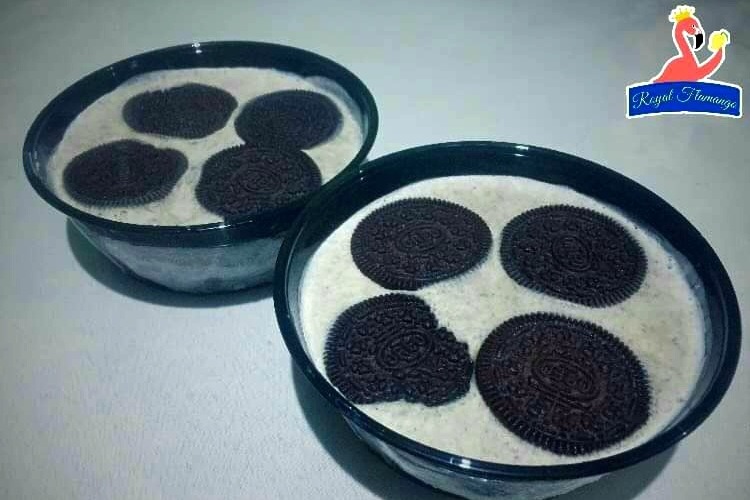 and 1 special flavor: Nutella Flamella a chilled pancake with nutella on the inside and outside filled with our nutella special cream.


Our chilled pancakes will surely capture your sweet tooth.


These are pancakes are a step away from the norm since this is not how we normally eat our pancakes.


If you grab a taste, you surely won't be disappointed as testified by our satisfied customers.


I used to make these chilled pancakes as a kid. I enjoyed them throughout my childhood.



We started to deliver within Metro Manila for a small fee in the first week of June.


We accept orders via our facebook page: Royal Flamango


Where customers will use this link to order:
https://forms.gle/6W2uCSpnrEb2yRLB8


After 3 weeks of operation we were able to rent a booth in UP Town Center.


Here's our first booth which we rented in UP Town Center.


We plan on expanding to other locations as soon as possible.

Pancakes are a staple piece of everyone's breakfast.

That's why our innovation won't stop at chilled pancakes, we will also produce cake-pop style fried oreos, deep fried ice cream, deep fried fruits, and pancake burgers. We will conceptualize more pancake centered food in the future. But in order to do that, we will need your help.

Me and my girlfriend/partner decided to start Royal Flamango with the goal to make a pancake centered restaurant here in our country and if God wills it to be, in other countries as well.

At first we started the business with the name: Mango to Go. A mango graham store conceptualized by my girlfriend in one of her entrepreneurship classes.
That concept soon evolved into Royal Flamango. A pancake store where Mango is one of it's staple flavors.
It is our vision to spread our love for pancakes with everyone by keeping our products as affordable as possible
In line with this, I would like to ask for your help in making this dream come true.

With regards,
Yohan Cortez
Co-owner of Royal Flamango
Please click the style of widget you'd like to install