Friends,
As some of you know, I had plans to conduct nutritional counseling and volunteering in Mombasa, Kenya this summer - that is, until university funding and endorsement were pulled out from beneath my team's feet and the hospital at which we had intended to volunteer experienced some sudden leadership changes, leaving us logistically shot...

I couldn't have predicted what was in store for me, however. All I knew was that I had made a commitment to myself to devote this summer to international volunteering, and so I began my search anew. And within days of discovering that our trip to Kenya would no longer be feasible, I discovered, applied to, and obtained the internship of my dreams in Peru's Sacred Valley! The recent pace and turn of events has been dizzying, and I feel enormously blessed for this incredible opportunity to serve the local communities of Cusco and Pisac. Now with your help, I can finally secure this summer experience!




A bit about my internship:

I have been accepted as a College Intern with STRIVE in Pisac, Peru, where I will serve as a coach, mentor, teacher, and volunteer for student-athletes and local families and communities. STRIVE stands for Service TRaining International Volunteering Experience - this organization has brought a team of 18-20 young student-athletes (most of whom are runners) to Peru's Sacred Valley every summer for the past 5 years to service regional towns and schools and train at altitude.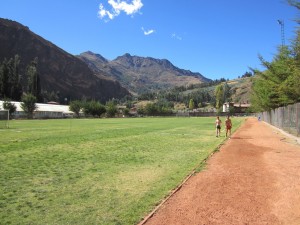 I can't live without sports and run track in college. I find my element in all forms of service and teaching - I have particularly relished my time as an assistant phys-ed coach during my upperclassman years in high school and as a piano teacher here at college, both of which were volunteer positions. I consider it one of my duties in life to learn about and experience new cultures around the world. These are my primary passions, and this internship is a precise marriage of all of them.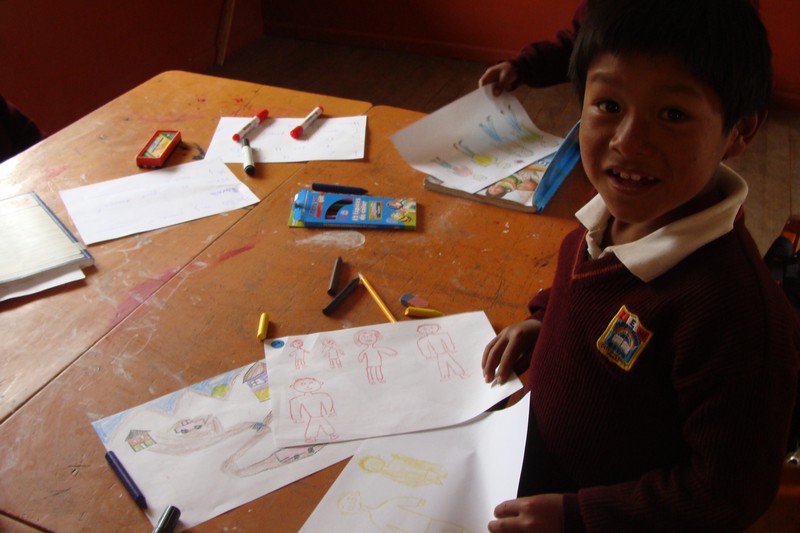 I'll be supervising the athletes' training regimens, teaching English and participating in variety of service projects around the Pisac and Cusco areas (more details soon to come), and mentoring all my peers -Peruvian and American- in their educational goals. In 5 years, STRIVE has donated over $100,000 to serviced communities and has accomplished projects such as:

-Turning an abandoned room into a beautiful, new library for La Merced de Calca school in Calca, Peru
-Building a new classroom and library in Cuyo Chico, Peru
-Buying classroom and library books
-Financing college application assistance for talented Kenyan youth through KenSAP
-Replacing cracked concrete floors and walls of classrooms
-Building and painting cabinets for classroom storage
-Painting new classrooms
-Purchasing sports equipment for primary school use in Peru and -Kenya
-Buying mattresses, blankets and other supplies for orphanages
-Supporting shoe4africa's efforts to build a pediatric hospital




Words fail me in describing just how excited I am to be applying my skillset with STRIVE.
If you think this sounds like a meaningful, worthwhile experience, please consider making a donation! All funds raised will help me defray the cost of travel (international and domestic), volunteering equipment and supplies, and emergency insurance. You will receive postcards regularly as well as all the photos/videos/media I edit into a final project.

I will also be blogging regularly from rileygoestoperu.wordpress.com, where I have posted a) a link for a direct paypal donation and b) my address if you'd rather send a check. If you like what I do with my blog(s), I'd also be happy to consult/write/promote for you or any organization you're part of!

Please contact me if you'd like to see my resume, hear more about the internship, or need any additional information at all.
Please click the style of widget you'd like to install