I heard of a place that had 2 australian sheperds, that came from a breeder. But because they aren't "perfect" they were going to sacrifice them.
When I arrived my heart broke:
1) a large male dog has been in his cage for 11 months (the black and white in the picture)
2) another has been there for 3 months (bottom right cage)
3) 9 babies that had just been rescued from the street.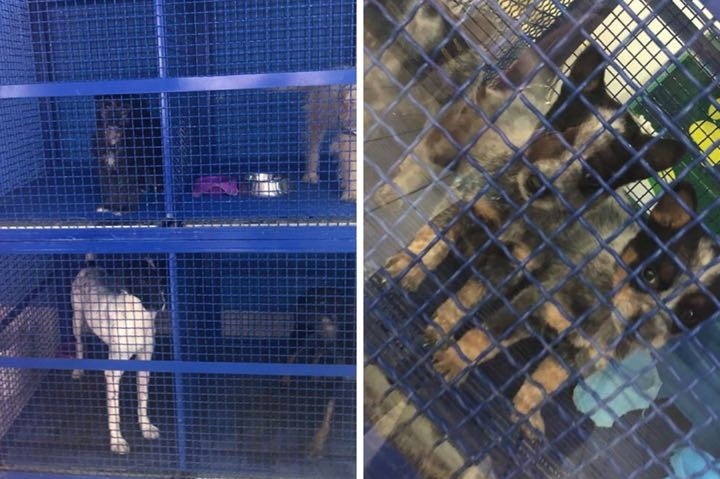 But the thing is that no one moved, just two of the babies...the conditions they are in are deplorable, it smells...none had water.
So I decided I'm taking them all home until I can find a forever home for all of them.
Unfortunately I need money because I need to pay for their sterilization...or so I was told!
I currently do not have 100 dollars for each dog/puppy...and that's why I need everyone's help!
You can follow our "ordeal" on my ig account @petpawtrol...I have it for my current pets (2 dogs and 2 cats) and as soon as I start rescuing the new crew you can see them there! And I'll post pictures of each one with their forever parents.
Please help me save this poor beings that so far no one has shown them an ounce of love, just the opposite.
Thank you very, very, very much in advance!
Please click the style of widget you'd like to install