Who are they?
Qubies are tiny models representing famous people, fiction characters or even yourself.
Qubies give you a possibility to bring your favourite characters to your home.
They are collebtible, with an option to make your own exhibition on your shelf or elsewhere.
They are drawn in our cartoon/caricature style
All paper models are printed on matte photopaper, they are already precut so all you have to do is fold it!
Our collection is expanding every week. You can change your order by 17.12.2021 23:59.
What can you receive?
By funding our project you can receive:
Paper model from our collection.
Custom paper model depending on your imagination.
Whole set of figures from your favourite TV Shows, cartoons, etc.
Once we achieve our funding goal, new custom products will be available.
Ok, but why do we need money?
Well everybody needs them to be clear. But Qubies aren't that easy to made as it seems. Ok, we print them but that's not all.
First of all, we need to create some design of our qubie, then we print it on matte paper(which is the best for paper models!). We don't want to bother you with cutting the paper so we cut it and all you can do is just to fold and enjoy it.
We need fundings for:
Proper printer(that can easily stand all of your orders) +Printer cartridges 450€
Paper die cut machine(to precut your qubie so it is ready to use) 750€
They are easy to use!
What is our intention?
We want to make collectibles that are more affordable to all people. Folding our figures is easy and fun and improves spatial thinking. With our products you can bring famous people to your home with joy and for good price.
We don't expect millions from this campaign, but all we want is to run it. To be able to create amazing gifts for you and your friends!
Risks & Challenges
The only risk that is there comes from manufacturing delay. We are assured that unexpectable things can happen too, but don't worry, we are fully prepared for them.
We want to make sure all of our products will arrive undamaged, but as we mentioned above everything can happen. Do not worry all damaged products will be refunded or sent without any additional payments
Don't worry about not fully funding this project. We will do the best that all backers will receive their ordered product!
Other Ways You Can Help
If you are unable to fund our project nevermind!
Send an email to us what we can do better, new ideas on our project.
You can give us tip for new qubie character.
And last of all you can help by sharing!
Collection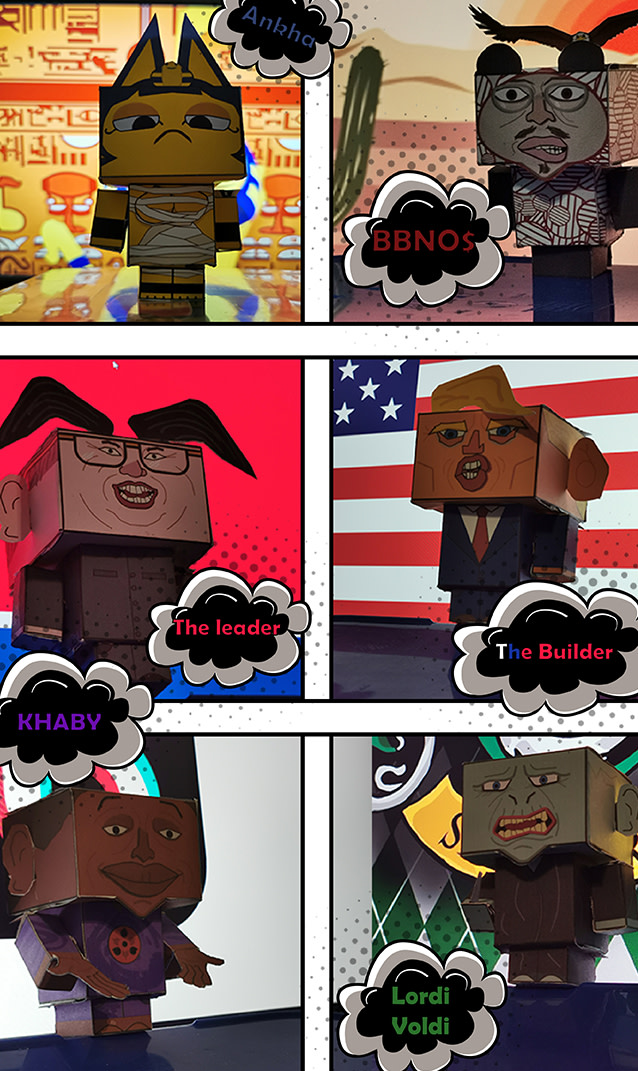 Tiers
Qubie 10.00€
You will receive:
Qubie from our collection
3 Qubies discount 25.00€
You will receive:
3 Qubies from our collection(do not worry the collection is expanding, you can change the characters anytime till 17.12.2021 23:59.
Custom Qubie 25.00€
You will receive
Custom Qubie(we will make it depending your description, photo,etc.)
Qubie set 35.00€
You will receive:
4 Qubies from your favourite tv show/cartoon/movie with an enviroment expansion(for instance, the horrifying doll from squid game with the set of main characters, 2 main characters by your own wish+2 guards+doll)
2 Custom Qubies 40.00€
You will receive:
2 custom Qubies(we will make it depending your description, photo,etc.)
(ideal gift for couples, friends, family,etc.)
----------------------------------------------------------------------------------------------------------------------------
If you have any questions please contact us---> [email protected]
---> [email protected]
Thank you for all your support!
Please click the style of widget you'd like to install