Hi all,
My name is Steve and I am the author of "Chauvet, the dream unlocked".
I am here to raise the money needed to get this book, my first book, published. This book is very important to me as I never expected to end up writing anything at all. It may also prove very important for everyone else too from  a historical point of view. It could change history as we know it.
I do believe I am right in what I have found and getting this book published will bring greater minds onto the subject and help me to prove my point and reveal what has been hidden for more than 30,000 years.
On the 21/12/12 I sat down to watch some TV.
It had not long passed mid-day when I decided to browse a popular movie library and I came across a documentary called Chauvet, the cave of forgotten dreams. It was the first time I had seen this documentary though it may not have been the first time I had seen the images, it's just that the images had never really opened my eyes before. I sat there amazed as each section of the cave was unveiled to me. Stunned at the level of skill these ancient artists were acquainted with. Fascinated by the way they managed to transfer their world onto a cave wall with, what we believe to be, minimal tools.
Effectively, I was discovering the cave for the first time in its entirety. Little did I suspect that what I was seeing was the start of something incredible! It was the start of a journey that was to lead me through a story that had been, in more ways than one, hidden, yet is now available for everyone.
Let's not forget that these paintings are approximately 30,000 years old. The cave was sealed off around 20,000 years ago from a suggested landslide. Located in the Ardeche department of southern France, the cave was discovered in 1994 and contains hundreds of animal paintings showing at least 13 different species and even some that are very rarely or even never found in any other ice age art. Usually we see cattle and horses in many other cave paintings, but here we see predatory animals too, like lions, hyena and bear. It is relatively easy to distinguish each animal from another. Some of the animals are separate from others whilst the rest are stacked on top of each other in order to show, not only movement, but a herd of the same species.
But what I discovered was that the art work had subtle hints added into it that draw your attention beyond what you originally see.  It seems that the art has been coded with a message, a story, a pattern that helps you read and understand everything that has been presented.
For example, this character appears in one section.. he is the only one of this style and pose,
At first you wouldn't think much of it, but due to everything else I found in the art work, I did a lot of other research and discovered that hippo's were rather well respected in ancient Egypt, so the Egyptians built statues and created art of the exact same image (which happens to be 30,000 years old)
Obviously, there is much, much more than just this. One stunning and incredible image has been the discovery of half a face blended into the art work. When you mirror the image, what you see is amazing!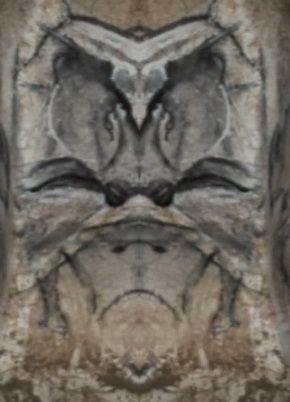 If you wish to discover more of what I have found, then please visit my website http://www.chauvetdreams.co.uk/
You can also find me on Facebook https://www.facebook.com/ChauvetTheDreamUnlocked
I was recently interviewed about my discovery and the book and you can hear this interview from this link;
http://www.chauvetdreams.co.uk/index.php?news&nid=6
There is another interview currently in the pipe line with another party planned.
I have been trying very hard to promote this as an ebook but i am just simply not reaching enough people  and getting my book properly published would be superb!
Thank you for reading and your support.
Steve Meads
Please click the style of widget you'd like to install