I've started this to help my sister, Jhazmin Marcelo, who is a graduating student from the University of Santo Tomas taking up BSBA major in Business Economics with a requirement before she completes her Bachelor's Degree. She's part of the group called Project Sagip Kinabukasan focused on addressing the problem of reading literacy and inadequate proficiency among the students of Talospatang Elementary School in Pangasinan by refurbishing ome of the unutilized rooms and transforming it into a functional library.

Project implementation is already on going but sadly, the donations they have which is amounting to Php 20,000 or $400 is not enough to cover the projected expenses by the only carpenter in the area. Overall cost estimate is Php 200,000 or $4,000.

Giving us help in the most humbling amount you can will not only help the students of the school and transform the forthcoming generations to enter the instituition but also help 6 graduating students of UST to comply in their degree requirement.


In case you need additional information, you may reach out to me, Arah Jae Marcelo via [email protected] and I will be glad to answer you.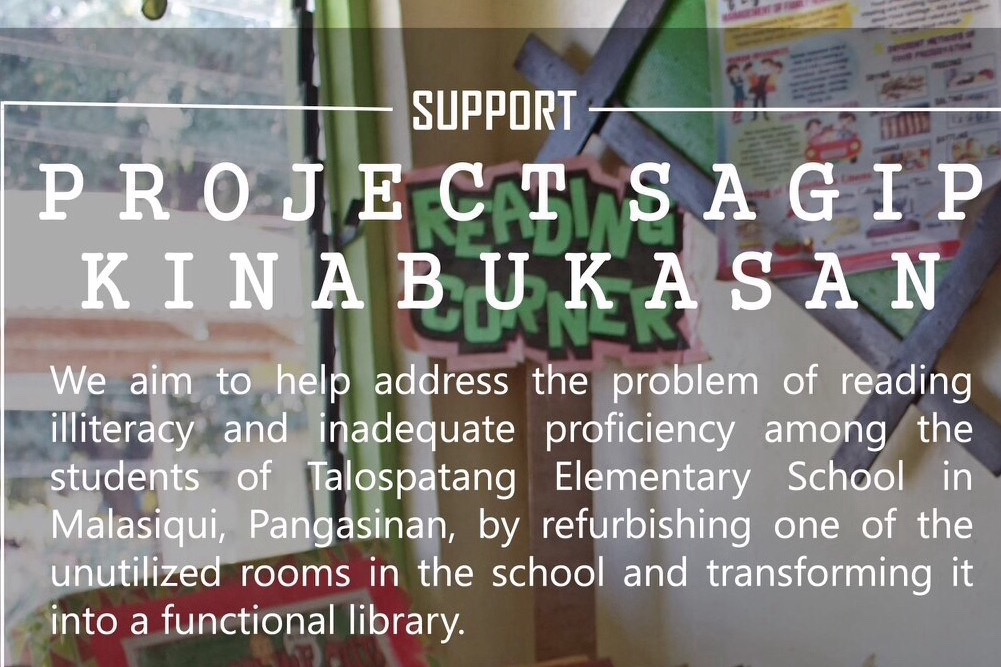 Please click the style of widget you'd like to install