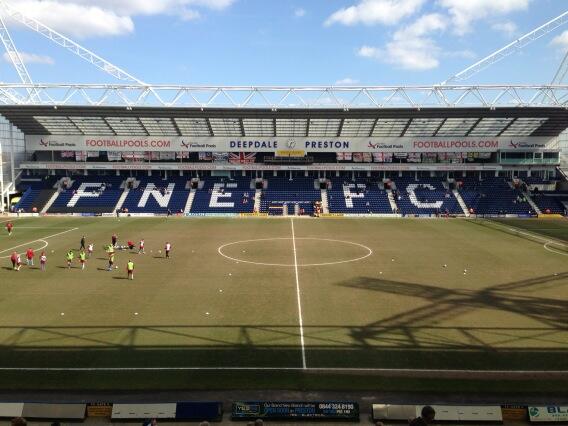 Hello I maintain and look after the supporters flag area which is at the top of the IPS at Deepdale.
During the summer I wish to take down all the flags and have them cleaned and carry out any repairs that need doing following two years of the poor British weather. I also wish to make the flags more secure next season enabling less frequent visits and to keep the flags in the best condition possible.  
There is an on-going cost to this, which I have been funding myself. However I will also require more clips and many ties (we go through 1000's of ties a season). So now I'm asking for your help.....
Any donations would be welcome to help me continue to maintain the flags which many fans feel hides the gap in the stand well.
I'm also looking at ideas to cover the mesh on the Alan Kelly Town End, so any further funds would be used towards that aim. 
If you have any further ideas or feel you can help in any other way please let me know via our website or twitter accounts.
Thank You.
WE ARE THE ONE AND ONLY NORTH END.
Please click the style of widget you'd like to install