Micha is healing with some vitamin D. Like her momma, she is a sun goddess. She still has a hard time walking since her back leg was already weak but we are very hopeful ;-)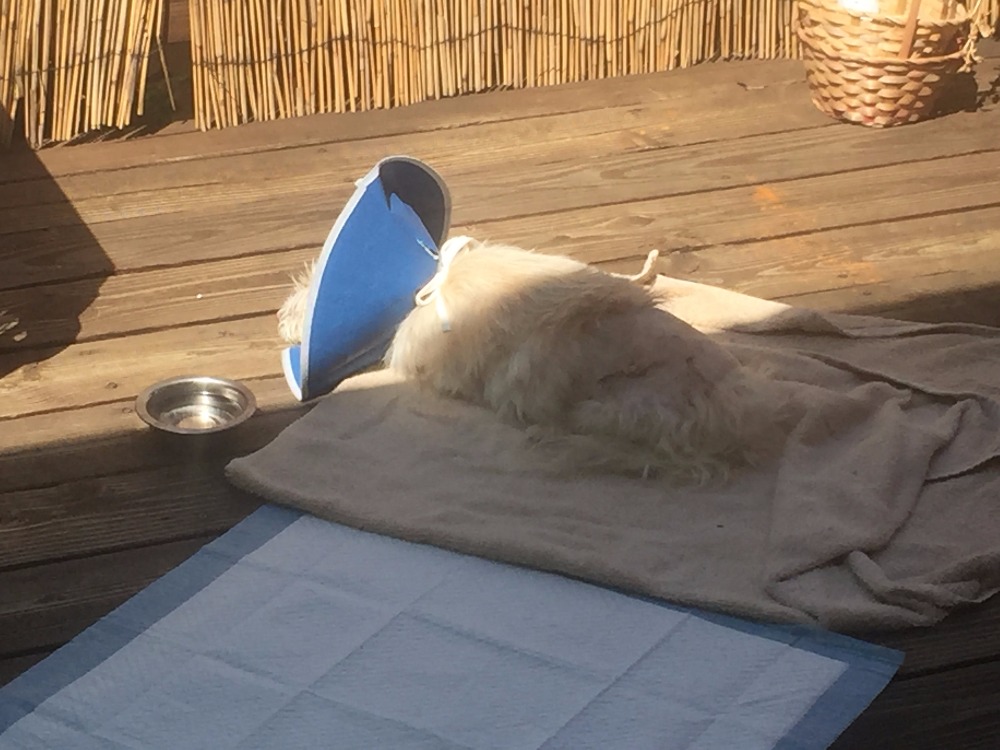 Sun Goddess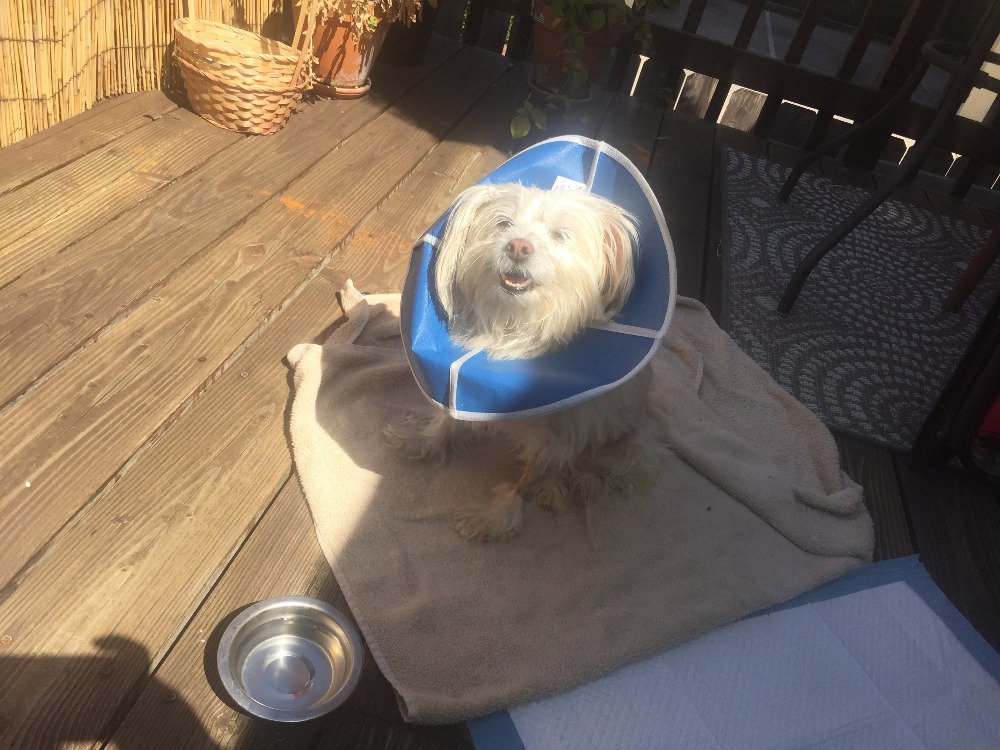 Subscribe to Updates Show MoreDONATETWEETSHARE
My dog Micha was vicously attacked on the beach by two dogs on 05/22/2016. I had just arrived at the beach with her and made sure that there weren't any dogs near us for safety reasons. As I laid my things down, I noticed two huge pit- bull mixed dogs running in our direction. I wasn't sure if they were just running around or coming at us. I didn't want to take any chances so I grabbed her in my arms and when I did, I notice that they were getting closer to us and so I held her over my head thinking she would be safe. Seconds later, one of the aggressive dogs jumped on me and knocked me down to the ground, I fell straight down on my left side as I held her and that's when things got worse. Now that she was exposed, the two dogs proceeded to attack her and were continuously biting her all over her body. I was screaming on top of my lungs for them to stop but they completely ignored me. I put my hand in one of the pitbulls mouth to get to pull it away from my dog. I screamed for someone to help me as the nearest people were 50 feet away but they weren't sure what was happening and didn't come for what seemed like forever. The moment seemed so surreal as I watched my 10 pound, sweet baby being thrown around like a rag doll.
Finally some folks came over and pushed the dogs off and I was trying to calm my dog down as she was still in defense mode. I was screaming out for someone to get the owners information, but no one did. The owner of the dogs grabbed his dogs and left the scene.
Micha was taken to the nearest animal hospital and went in for emergency surgery. She has internal injuries with most damage to her pancreas,urethra tube, muscle dislocation/ damage. Vet bills are very expensive and I am looking at at least $8,000 in expenses for her hospitalization, medication and after care.
Micha is such a sweet, loving dog. I rescued her from an animal shelter in South Korea. She was already slightly disabled as she was born with a straight back leg. She did not deserve to be treated like this at all. Please help in any way you can. Thank you.

Description of men who fled and dogs-

The 2 Dogs were pit bull mix dogs about 80-100 pounds were white or light gray with brown spots. The more aggressive dog's name was Rose. The men put the dogs back in the car and left in a white 2 door commercial type van. We were able to get a partial capture of the license plates and know it is an Arizona plate with numbers either AC6099 or AG6099. The 2 men were white males both medium built. One was wearing a blue shirt, jeans in his 50's about 5'8 white thinning hair and a mustache and goatee. The other man was younger and had brown hair medium to heavy set built.

If you have any information, please call San Diego Animal Control.
Please click the style of widget you'd like to install