Have you heard the news? The End of the HIV AIDS epidemic is closer than it has ever been before, and still far from our reach for women and girls of African descent. Science has delivered us the proof and the tools that we can defeat AIDS through ensuring access to treatment and care for People Living with HIV and for people who are at risk for HIV. In Africa, this is really BIG NEWS! For women and girls in Africa, this news gives us more hope than we ever imagined. We have to do more to build partnerships and collaborations that will help us deliver on the promise for women and girls most impacted by the epidemic.

We believe in our hearts that without the engagement and leadership of Women and Girls in Africa, the end of the epidemic will not be achieved, and the most vulnerable amongst us will continue to live in fear, stigma, shame and isolation. We need you to help us propel the leadership that Pan African Women living with HIV have demonstrated and continue to collectively tackle HIV, AIDS and the social determinants that drive the pandemic. In honor of one of founding mothers, one of our most beloved and respected fallen 'sheroes' Prudence Nobantu Mabele, we will deliver on our promise to follow her lead and continue to organize women and girls living with HIV to take the lead in the fight against HIV and its facilitators of injustice.
Since the initial launch at the International AIDS Conference of 2012 in Washington DC, The Pan African Positive Women's Coalition (PAPWC) has been on a mission to promote, employ and apply rights based approaches and partnerships that contribute to the improvement of the health, productivity and quality of life of women and girls living with HIV in Africa. At this year's International Conference on AIDS & STIs in Africa, PAPWC is aligning with the theme, "Africa: Ending AIDS - Delivering Differently". PAPWC has the honor and challenge to host a series of conversations, workshops and networking sessions for women and girls, by women and girls in the Women's Networking Zone (WNZ) at ICASA 2017. For the women of PAPWC and their allies, this important gathering creates more opportunity to strengthen their movement and to mentor the next generation of women and girls who will sustain the campaign to end the impacts of HIV and other SRHR challenges. Watch this video and see one of our members tell her story here.
The aim of PAPWC and partners is to provide the space for women and girls in Africa and beyond to reflect upon their national, regional and international experiences on HIV, Gender, Sexual and reproductive health and Justice, Women in Leadership, and other intersectional issues. The WNZ presents the space and opportunity during ICASA for women in all our diversities, to share and learn, using innovative approaches as well as build capacity. A total of 2000 participants are expected to participate at the WNZ as delegates and panelists during ICASA 2017. At least 45 organizations of women, girls and networks of women living with HIV will have an activity at the WNZ and young women below the age of 30 are expected to form the majority.
PAPWC has mobilized its members who are women living with HIV from over 30 countries across Africa to participate in the pre-conference and satellite sessions to be organized during both pre- and main ICASA conference in Abidjan from December 1st to 9th 2017. PAPWC needs your help to provide scholarships and support for the diverse groups to have representatives from different regions of the Continent. We have less than a month to ensure that the PAPWC programmes and the Women's Networking Zone have the resources to host this powerful gathering of women, girls and our allies from around the world.
PAPWC's goal and objectives for this endeavor are:
To find out what has been done differently and what has been achieved and based on that, what is our state of preparedness in reaching out to the future generations to
a)Strengthen capacity of participants in Activism, Advocacy, Engaging the powers that be, Networking, and Mentoring
b)Fully Integrate Girls, Women and Gender-based violence and the intersection of HIV and Sexual and Reproductive Health and Justice.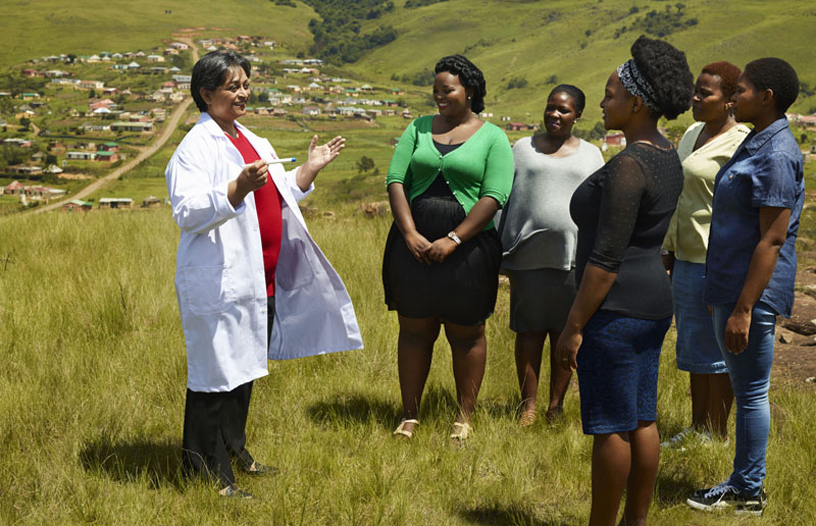 Please join our movement to build our resources from our own networks of women and allies to fund this important time. This is an urgent appeal for you to help us reach our financial goal of $25,000 to ensure that Young African women and Women Living with HIV know the world loves them, and has hope for their ability to lead us all to the end of this epidemic with dignity and with resources to win!
We are seeking donations of ALL levels from individuals, companies, and other organizations. Give what you can, share this message and encourage others to give what they can. This effort really does take a global community to help us achieve our goals, and to build more opportunities to grow our numbers for the continuing battle before us.
We give thanks for your time, for your consideration and for your generous donation.
Please click the style of widget you'd like to install