Greetings!


I'am sending this to you to humbly ask for your help for the medical needs of our mother, Cynthia B. Peralta. She is suffering with Rheumatic Heart Disease, and she needs to undergo open heart surgery procedure as soon as possible to prevent the complications from worsening. According to the doctors, we would need to prepare a total of Php 1,600,000.00 ($35,000.00) to complete the treatment and medications.


As her child, I am deeply owe my life to her. And now, I wish to be able to give her the comfortable and healthy life that she deserves. I want nothing but the best for the woman who has sacrificed so much for our family. Unfortunately, our financial resources are not enough to cover all the medical expenses. In this regard, we are hoping that you will open your heart to be part of her journey to recovery. Any amount will go a long way in making this possible. Above all, we would truly be grateful if you could include our Mother's healing in your prayer.


For your reference, attached to this is a copy of the medical records. You may also contact us at (02) 868-9415 and cellphone number +639-284952303. You can also send thru my BPI Account.


BPI NAME: MARY JANE B. PERALTA
BPI ACCT#: 04 79 0243 16
ADDRESS: BIÑAN CITY, LAGUNA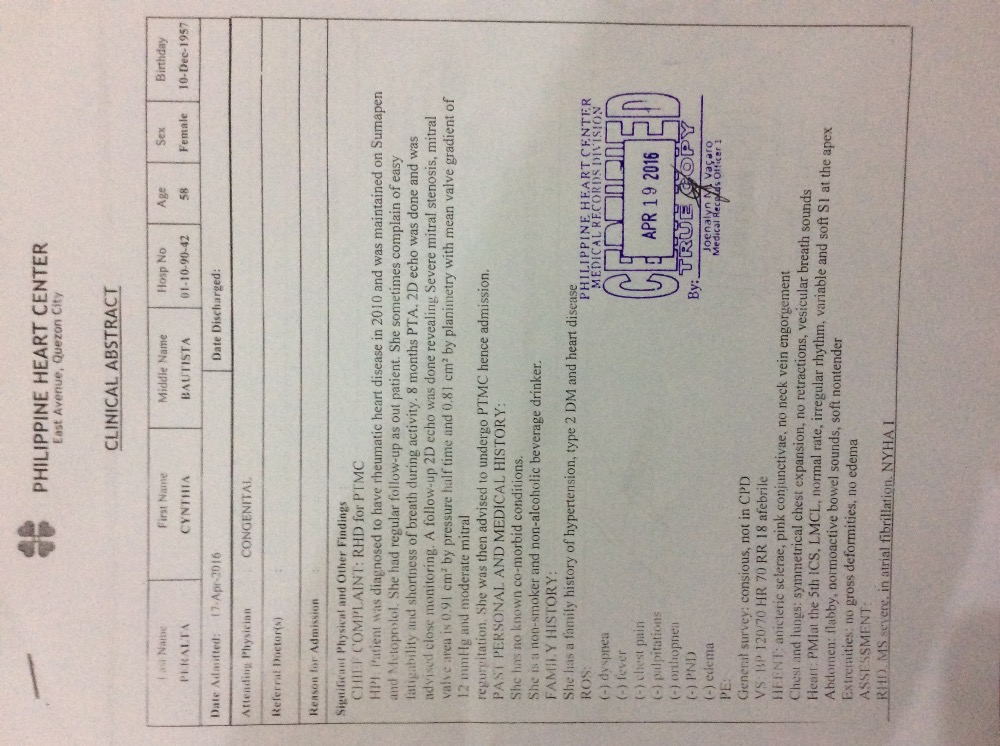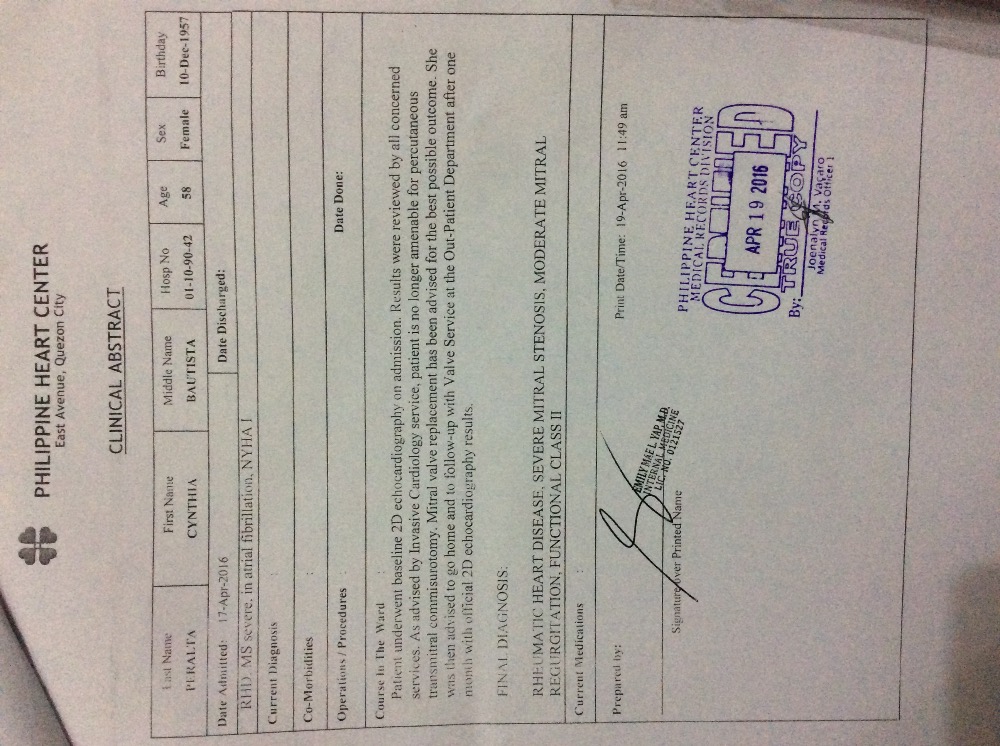 Through your support and by God's grace, we are claiming victory over this challenge! Thank you very much!


Sincerely,


Mary Jane Peralta
Daughter
Please click the style of widget you'd like to install