Humbly requesting your support to help me support my musical journey.

Hello gogetfunding community!!
My name is Maxwell Bruno from Nairobi ,Kenya.
I am 23 years old ,a passionate musician and student currently studying bachelor arts (French with IT ) at Maseno University in Kenya.


Kindly allow me to tell you a little bit of my story.
(Will try shortening it)

I was once a psyched up , cheerful and very active live music performer.
Late last year, a few days after successfully launching the above track in a track launch event i had organized ,I began experiencing the weird most and terrible psychological experience that left me confused to date. It completely left me traumatized and made me lose motivation to do things I used to love doing including music.
Never had i thought or imagine that someday i would end up inside the circle of people with mental/psychological issues (clinical depression, anxiety and panic disorder, eating disorder).


I recall it all started on November out of the blues when i suddenly began hallucinating and hearing voices in my head (sounded like me talking to myself in my mind). I hadn't taken or done any drugs when the above mentioned problem started happening to me.

When the hallucinating and voices in my head popped out of nowhere ,I became very paranoid and disturbed.
I couldn't really understand why and where it was all coming from. Something would tell me that perhaps I was under a spiritual attack another thing would tell me that perhaps it was just some temporary feeling.


It started while i was in school (miles away from home) and so i had to run back home thinking that whatever i was beginning to experience would end.
It got worse while i was at home and i somehow lost my senses. I couldn't use a phone, couldn't critically engage in a conversation, couldn't understand what people around me were saying or doing, couldn't sing , and even forgot about the track i had launched.
I began feeling rejected and neglected, felt like an outcast and nearly everything that made sense to me stopped making sense.
I felt like i had completely lost my life. I felt helpless and useless.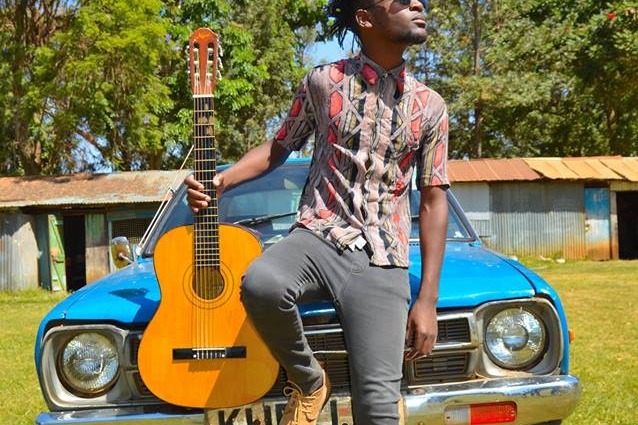 Anytime i was around the radio or television , i would begin to think that it's actually talking about me.
The voices in my head would tell me to kill myself .
I would lock myself up somewhere in a room and cry bitterly from time to time.
I remember one of my youngest brothers was the one who would take care of me and watch over me while my parents were away.
As days passed by, I stopped believing that i had gone crazy and started believing that i was dead and in a spiritual world. Even though i am not from a well off family, my parents struggled all they cool to find some little funds to take me to the hospital.
I was taken to a psychiatric doctor who did tests on me and administered some medical drugs for me to take.
I have been taking the drugs and with time, the hallucination and the voices went away.
Even though the hallucinations vanished ,I have developed social phobia, constant panic attacks, fear, restlessness and at times lack of appetite.
I have been indoors most of the times, haven't gone back to school nor gone to the music studio for months now.
I have been looking for motivation and inspiration to go back to doing what i love which is making music. I really need to get my life back.
I need to be the star i was becoming. I am meant to be out there on the stage entertaining people. :) I should be out there on big screens and shows with other superstars enlightening fans moods.
Unfortunately, resources are a really great challenge for me.

Therefore,I am kindly reaching out to the Gogetfunding community to help me raise funds to record an album and also fund the music video for the above track (it is the first single i have released so far) It costed me approximately 200 USD to do audio recording. I used to get little funds from hotel gigs and shows that helped me pay for the track but since i haven't been in any gig for months now, i am humbly requesting for your support to help me get back on my feet.
I promise to use this funds to create good quality music and video content which won't only benefit me but also my fans (who are probably missing me :) )

I need to hit the studio for recording of the album in 3 weeks time and i will probably release the music video in a month's time.
Your support will help me bring back the motivation i had lost and will be a very useful tool towards helping me heal psychologically .
Kindly help me archive the dream of being a superstar that i have always dreamed of.
I will be really thankful,grateful and probably the happiest being to have ever existed.





Artist Bio


Introducing Maxwell Bruno Singer/Song-Writer and Rapper from Nairobi ,Kenya.
Began his Musical journey and aspirations in 2013 and has since then been perfecting his craft and skills. Recording and Performing Artist currently not signed to any record label.
Titles: Live Performer as Rhythm Guitarist, Percussionist, Rapper and Vocalist


Facebook page : Maxwell Bruno
You-tube : Maxwell Bruno


Thank you for your support.
Please click the style of widget you'd like to install