A little about us!
Vertica farm was started in Thailand by Jay and Nan, both hailing from different countries. Jay comes from the sunny island of Singapore, while Nan was born and raised in Thailand.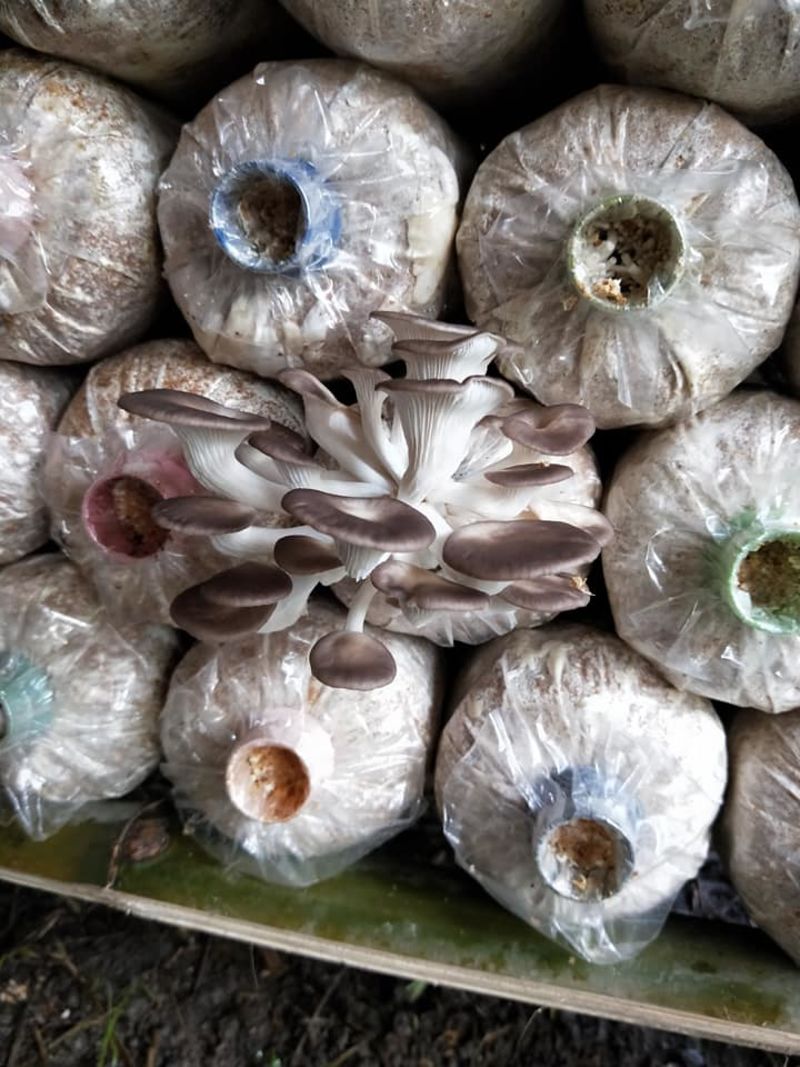 Being just like any ordinary people out there, we discovered the joy of mushroom farming and this passion has consumed us so intensely that we are now dedicated to this craft, acquiring new knowledge to cultivate mushrooms!
Once we returned from our farming experience in South Korea (after a short stint), the fervor for starting our farm begin. We started researching for information, speaking with many different people, started planning on the finer details, and then we finally took the plunge: part of the land that was used for other crops was cleared to make way for our first mushroom house.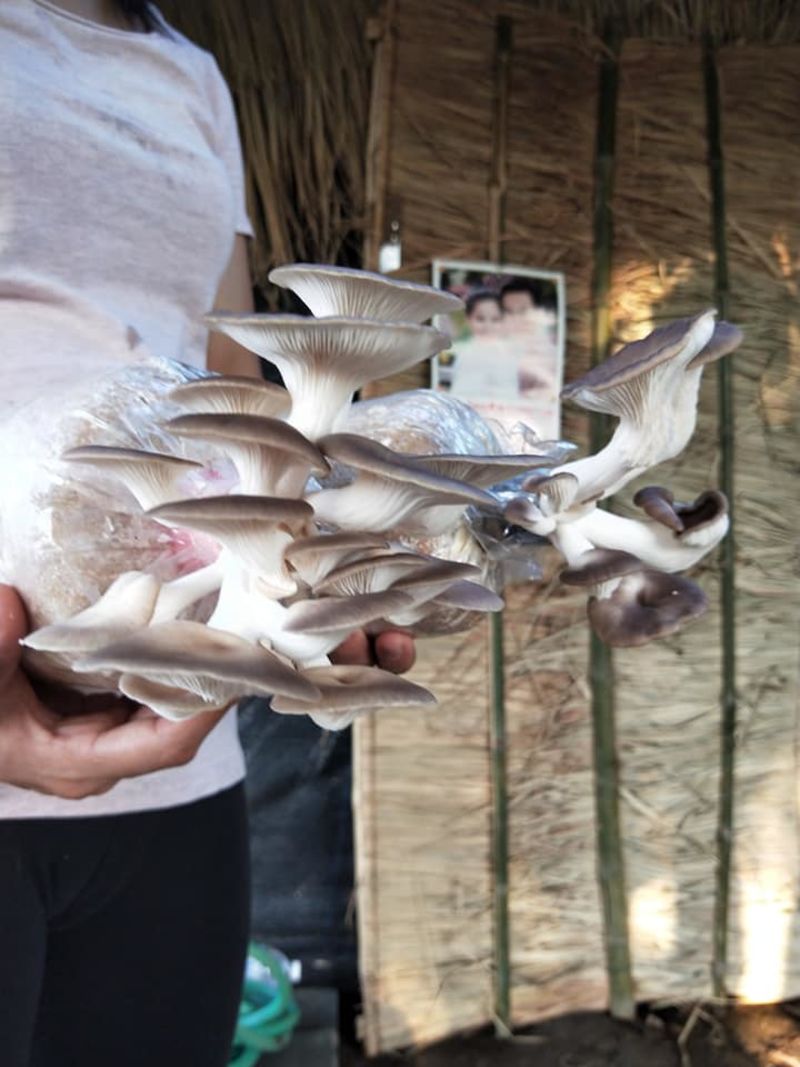 We believe that there are many others who wish to retire in Thailand (or even stay here permanently), and we are here to help those who are interested to start a small mushroom business and sustain themselves in the future. After all, there is very little outlay needed in low-cost mushroom farming (in Thailand) for those who wish to try their hands at it. From our experience, we are able to provide you the guidance on how to do it!
How you can help the community!
For the past few weeks, we have been giving out excess oyster mushrooms to our neighbours, the destitute and the unfortunate. Our mission has always been simple: people who are in a more fortunate position should give what they can without expecting anything in return. We will also use part of your funding to provide them with other daily essentials.
As we are running the entire operations by ourselves, we are looking into hiring the elderly and disabled to do simple tasks to earn their keep, once we have expanded our operations to a larger extent.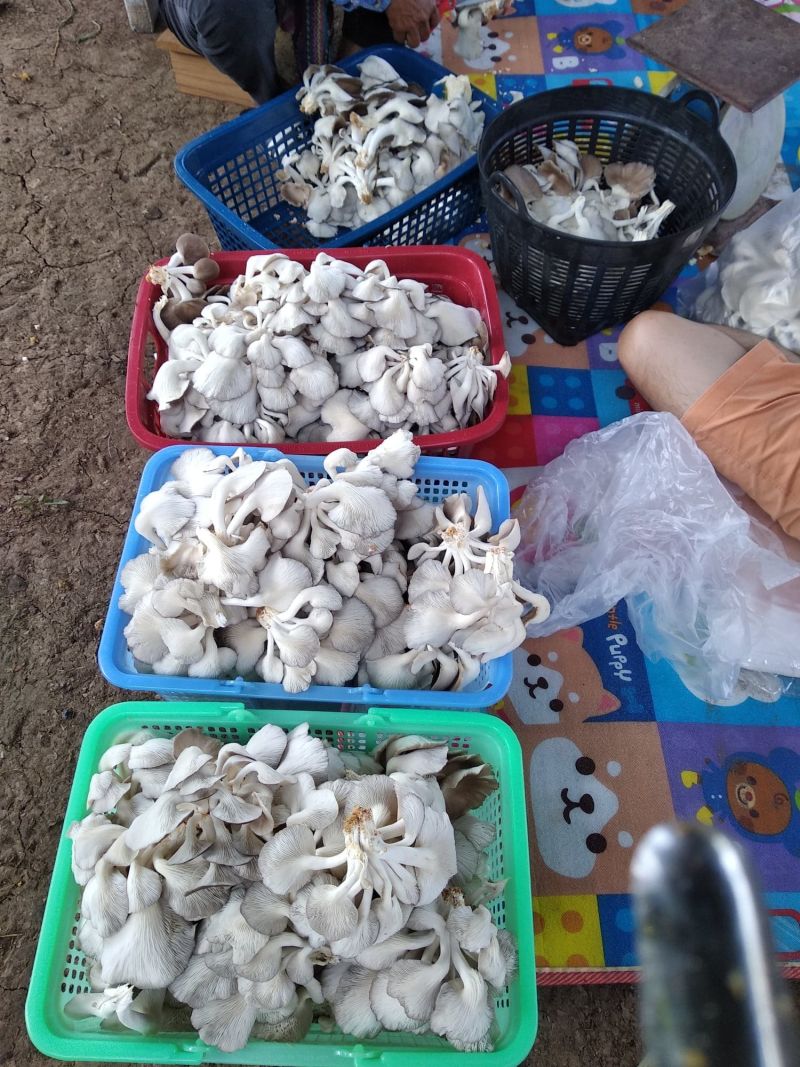 Knowing about the potential of mushroom cultivation, we want to spread the knowledge of it and encourage it as an alternative source of income for the local community. With your funding, we are able to achieve what we have set out: producing our own bags and expansion of our operations to achieve cleaner and more reliable methods to produce mushrooms.
How will the fund be used?
With a requested funding drive of $9800 USD (to produce our own mushroom bags and spawns), here is the break down of how we are going to spend it:
Bagging Machine (Automate and quicken the bagging process, increase productivity) - $1800
Sterilization/Autoclave Machine (Provides a sterilized environment for the mushroom to grow in the bags) - $3000
Laminar Flow Hood (Ensures that unwanted contaminants are not present in the air during the inoculation process) - $1500
Lab Supplies (Eg; scalpels, petri dishes, mason jars, plastic bags, burner, etc.) - $1000
2 Polytunnels (Greenhouse) (To produce mushrooms in a commercialised environment that can be reused) - $1200
Incubation Room (To allow the mushrooms to fruit properly) $600
Commercial Fridge (For a bigger and efficient storage space) - $700
In the beginning, we have come up with funds from our own pockets for other expenses such as:
Purchasing and clearing of land
Building a low-tech growing house
Purchasing of grow bags from other farms
Electrical wiring and water system
Thus, the amount contributed by you will help us greatly in achieving more!
Our Future Plans
While we are only in the initial stages of mushroom cultivation, we hope to do more in the coming months:
Produce our own mushroom bags
Introduce new species of mushrooms to the market
Grow medicinal mushrooms (Lingzhi) for the health benefits and offer it to the our contributors at a highly-subsidised rate.
Building of more growing rooms to increase production
How You Can Help Us
Even if you are unable to donate, we would appreciate you sharing on Facebook, Twitter or even messages to your friends. Every little bit of help counts, and we will be eternally grateful to you!
If you have any questions, please get in touch with us!
With loving regards,
Jay and Nan
Please click the style of widget you'd like to install