In Lesvos, Greece, I am working as a midwife with Rowing Together, a small Spanish NGO that provides gynecological care to women living in the Moria refugee camp. Coming from Afghanistan, Syria, Iran, Cameroon, DRC and Somalia (among other places), all of the women we work with have fled unbearable situations in their home countries. Some are here alone; some have made the journey with large broods of children in tow. Some lost family members, including children, at home or on the way to Greece. Imprisonment in Turkey is often a precursor to moving on to Europe. Although conditions in the camp are terrible, some spend multiple years here in the hellaciously bureaucratic process of asylum.

We work within the Doctors Without Borders (MSF) medical compound and offer obstetric ultrasounds, contraception, and treatment for basic gynecological infections. As many of the women have survived torture and/or sexual violence (in their home countries, at the hands of smugglers, or in Moria camp itself), we are also there to provide prophylactic treatment, as well as assistance in navigating other agencies who work with survivors of sexual violence.

The lack of resources to support the growing population of asylum-seekers is unbelievable in what many would think of as a resource-rich place such as Greece. Without the NGOs, often comprised of volunteers, there would be little to no access to medical care. The Greek government's medical services are far beyond capacity, incompetent in the face of such a crisis, and often lacking in translators and basic equipment. (At Rowing Together we are super blessed to have translators for Farsi, Arabic, and French as well as the basic equipment needed to provide care.)

I will be here until December, and strive to utilize my time to contribute something of value to this abysmal situation. To expand services past the bare basics to survive and towards those needed to thrive. In particular, I want to put energy towards improving the care for people birthing (or experiencing other pregnancy outcomes) in the hospitals here.

Please consider contributing any amount of dollars towards this effort. For our volunteer-run organization, donations are always needed for materials, medication, volunteer facilities, etc. Donations will also be used in my personal efforts to contribute to and develop other projects of support for refugees on the island.

For a borderless world,
chris <3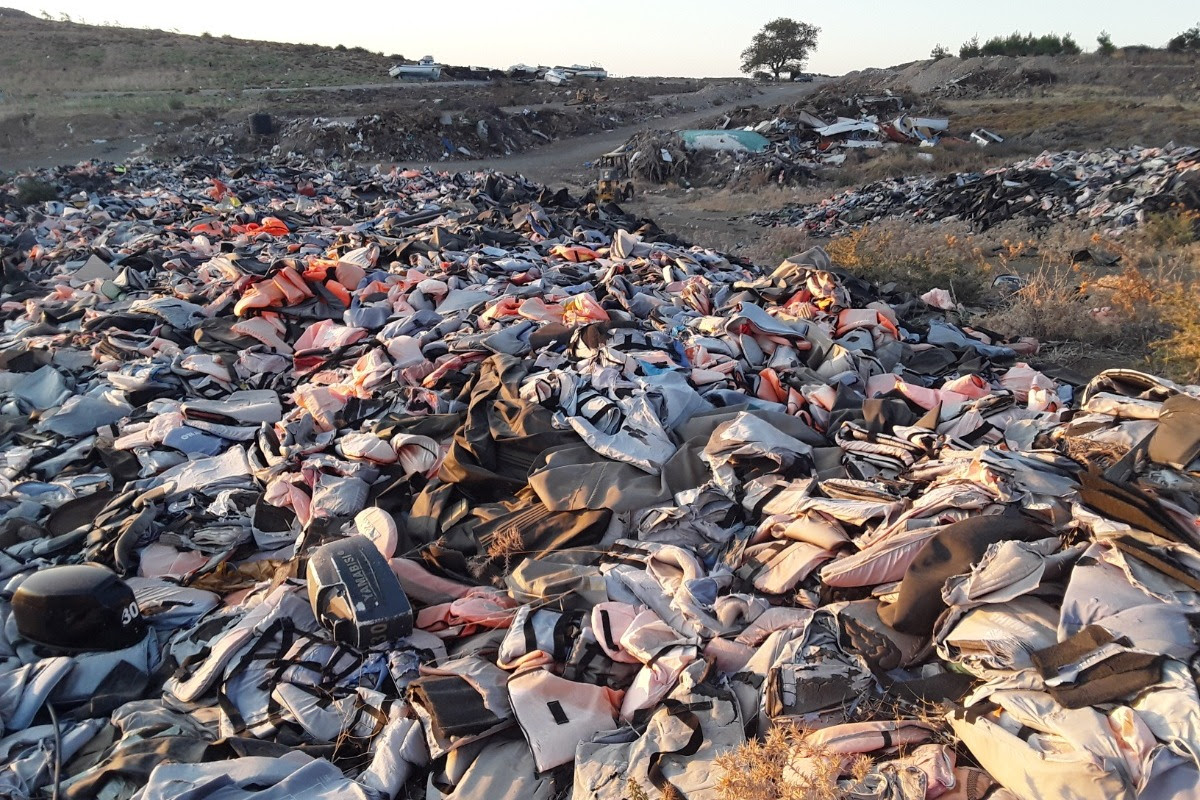 [The "lifejacket graveyard" near Molyvos, Lesvos, Greece]

About 2.5 miles from the coast of Turkey, on the Grecian island of Lesvos, rests a collection of discarded (or lost) lifevests. I'm told they are given to people by the ones they've paid to smuggle them across this stretch of the Aegean sea.

Despite this small precaution, some of the overcrowded rafts overturn, drowning their occupants.

This seems to be the last perilous step for those fleeing their homelands in search of asylum in Europe - except it is not. Once on Lesvos, people are essentially trapped on the island and forbidden permission to travel to mainland Europe. They are instead condemned to live in horrendous refugee camps such as Moria camp, 4 times past its intended capacity, where the housing ranges from crammed ISO-boxes to tattered tents ill-equipped for the elements. The people who live in Moria say that a dog would not eat the food that they're provided. They describe Moria as "hell on earth."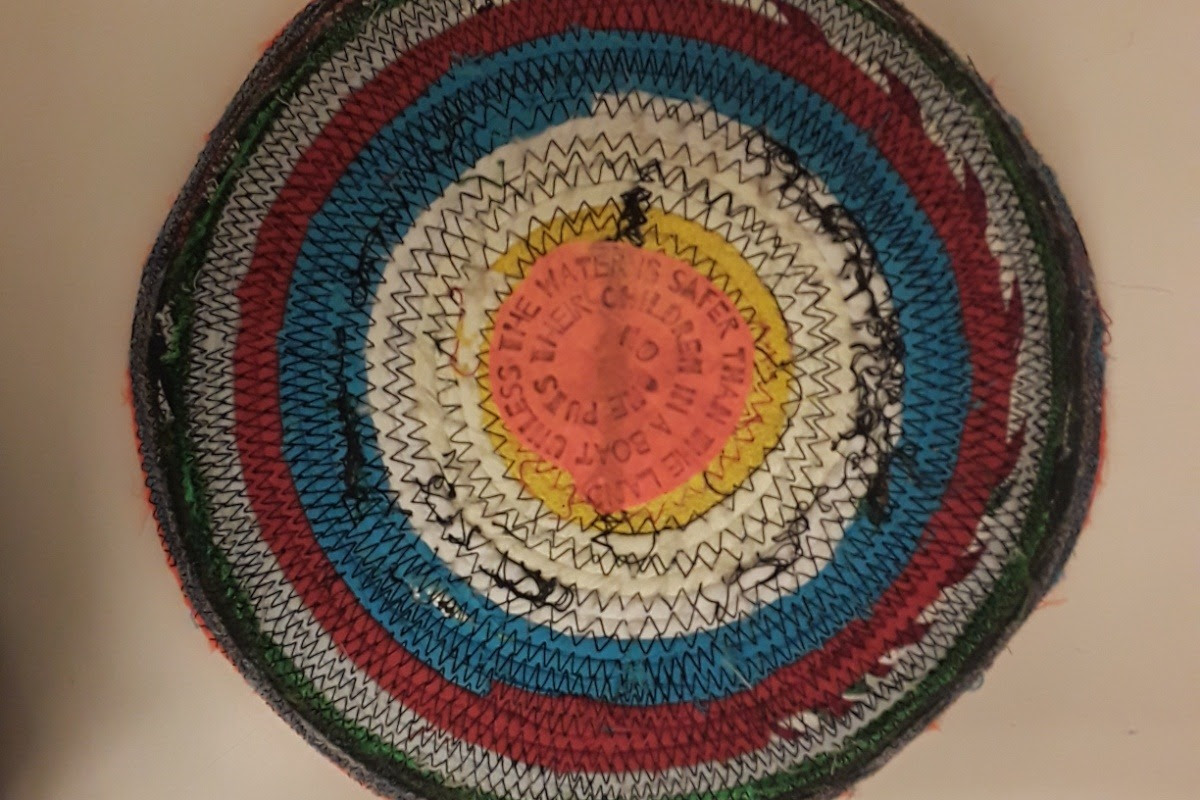 [A bowl made of scrap fabric and lifejackets in the Mosaik Support Center for Refugees and Locals workshop. The center includes a line from "Home," a poem by Warsan Shire: "no one puts their children in a boat/unless the water is safer than the land"]

The Guardian: Riots at Greek refugee camp on Lesbos after fatal fire

MSF: Moria Is In A State Of Emergency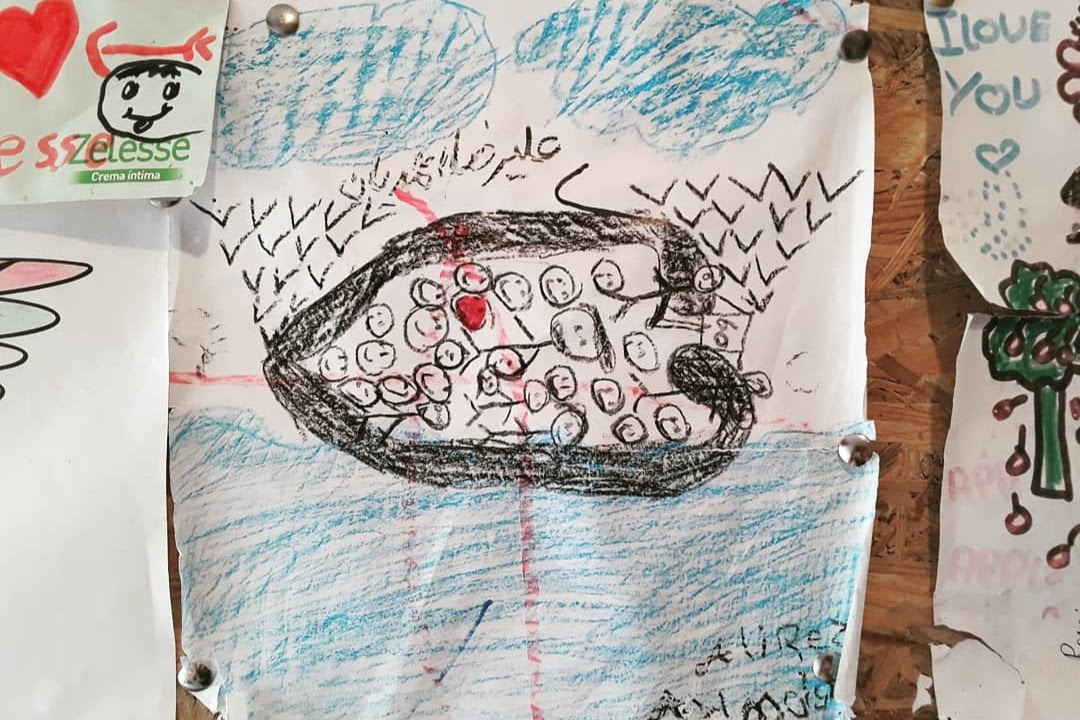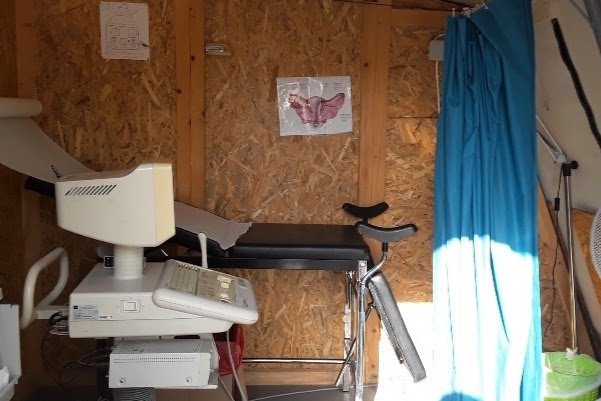 [The Rowing Together ultrasound room]
Please click the style of widget you'd like to install