Aiming for Global Penetration of our Solar Panel-Chargeable Backpacks
We are making an appeal for funding for the mass production of backpacks with solar panels attached. Currently, we have only produced a small quantity but have confirmed that this can be used to fully charge an iPhone in around 1.5-2 hours.
When manufacturing, we focused on making the product both lightweight and robust, so it will not break easily.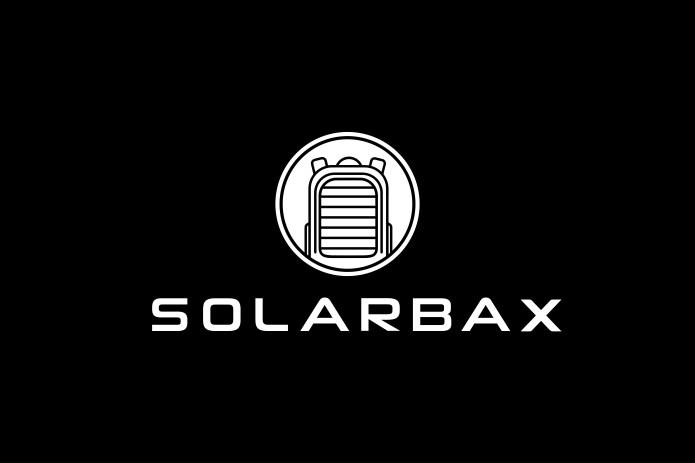 Back pack with a solar panel attached that enables you to charge your mobile phone outdoors at your travel destination (brand name: SOLARBAX)
I cannot charge my mobile phone at my travel destination! I am on a camping trip but I cannot charge my phone!

Resolve these kinds of dilemmas using the solar panel-attached backpack.

The SOLARBAX was created, through a collaboration with the Italian industrial designer Marco Di Maio, aiming for "maximum ease of use".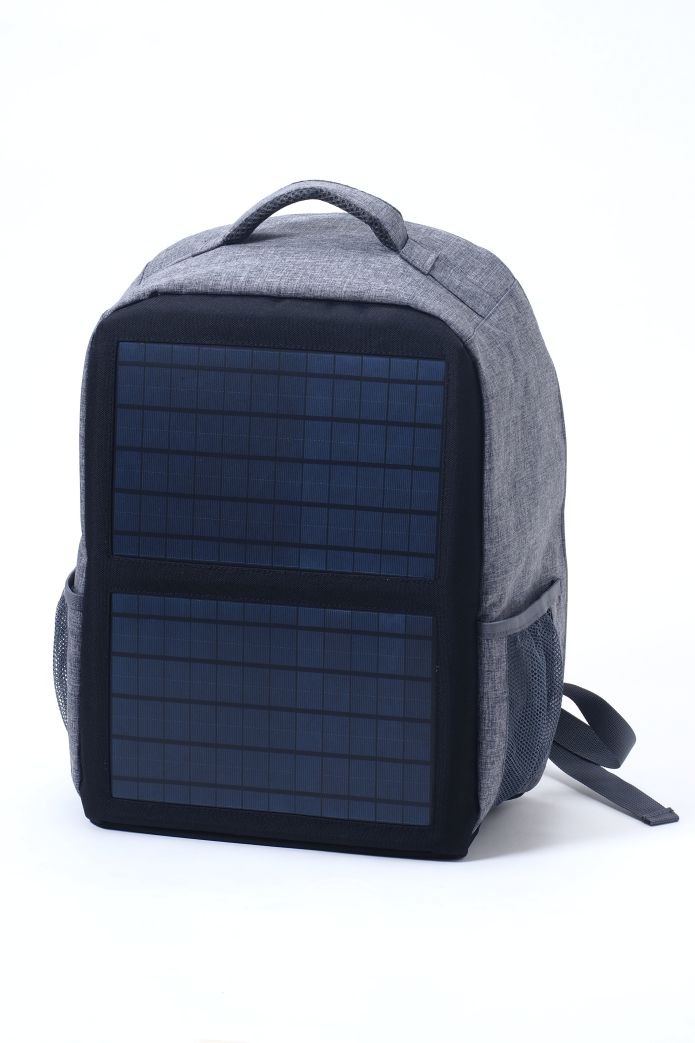 Eliminating waste to achieve a lightweight design
When starting up this project, we aimed to achieve the best possible experience by testing the prototype time and time again in real life. Lightweight solar panels with excellent waterproof features, and a functional electrical device with an internal design that allows sufficiently easy storage.
The design has a USB connection that can easily link to a lithium battery power bank (rechargeable batteries), to enable use even in environments with unstable solar power.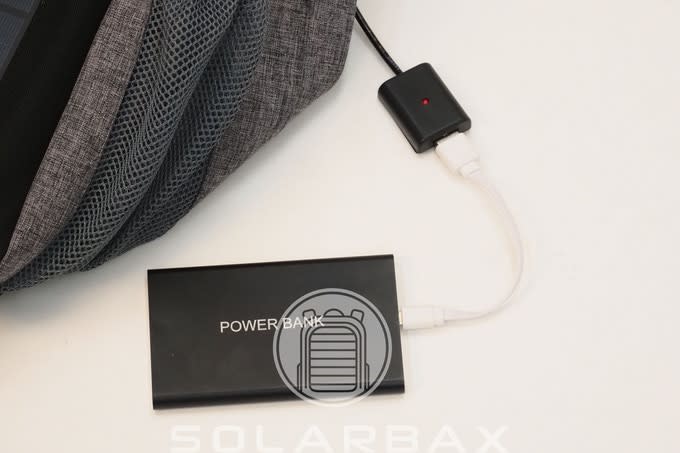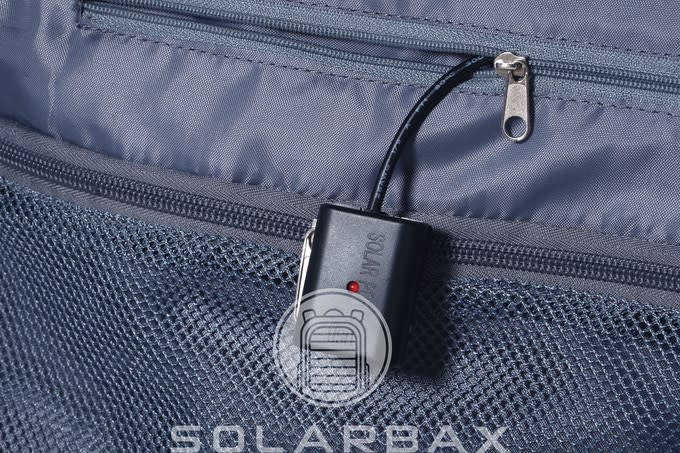 Reason for wanting to start this project
Both project leader Matsumura from Japan and his friend, Italian designer Marco Di Maio, travel around the world for work and pleasure. They also both love the outdoors and frequently venture out into the world of nature.
However, even when on a trip or out amongst nature, it is essential that they be able to check their work email. Considering that this problem can be resolved by having a solar power function on the backpacks they usually carry around with them, they decided to start the project of providing this product.
External appearance of the backpack
Crime-proof design・・・As the zip is located in a way that it is hidden inside the device, it has excellent crime-proof characteristics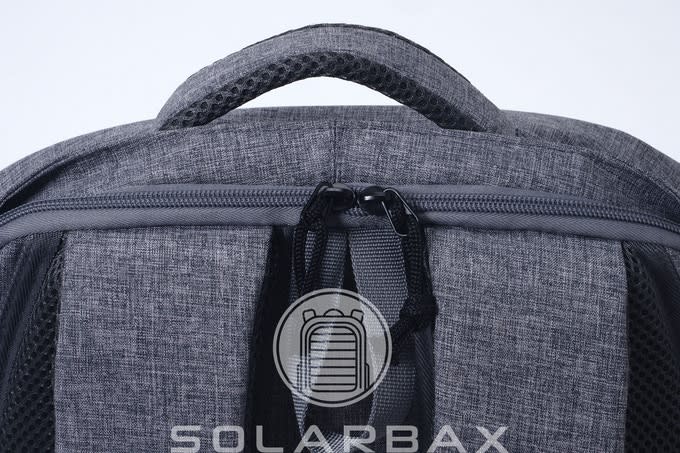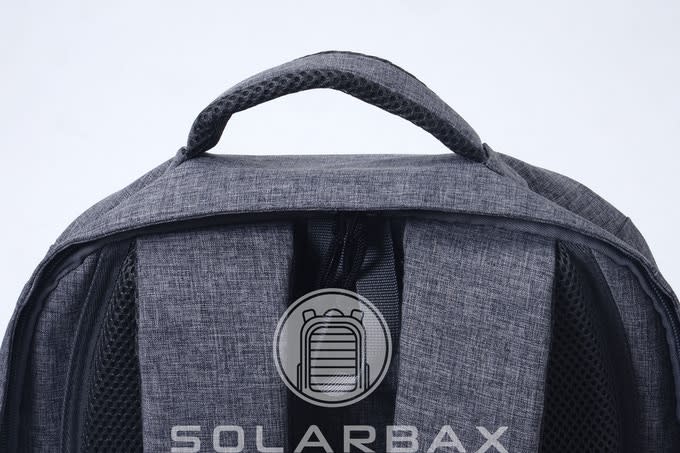 Water-repellent material・・・Both the solar panels and the cloth are made of water-repellent materials.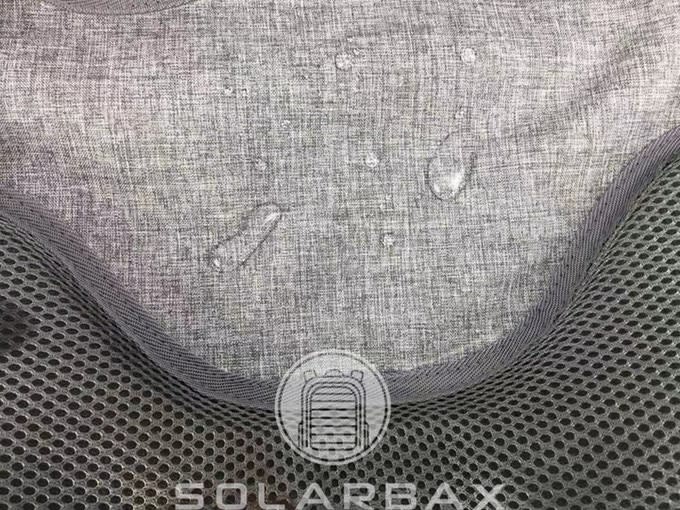 Durable solar panels…Durable lightweight 12W solar panels that can bear a certain degree of shock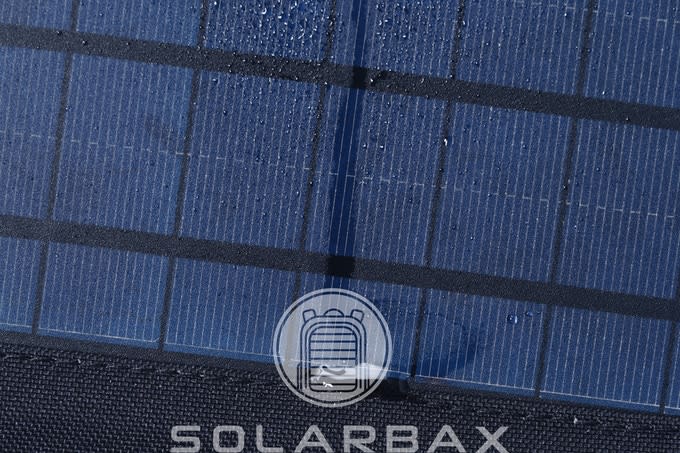 Storage for plastic bottles・・・There are plastic bottle holders both sides.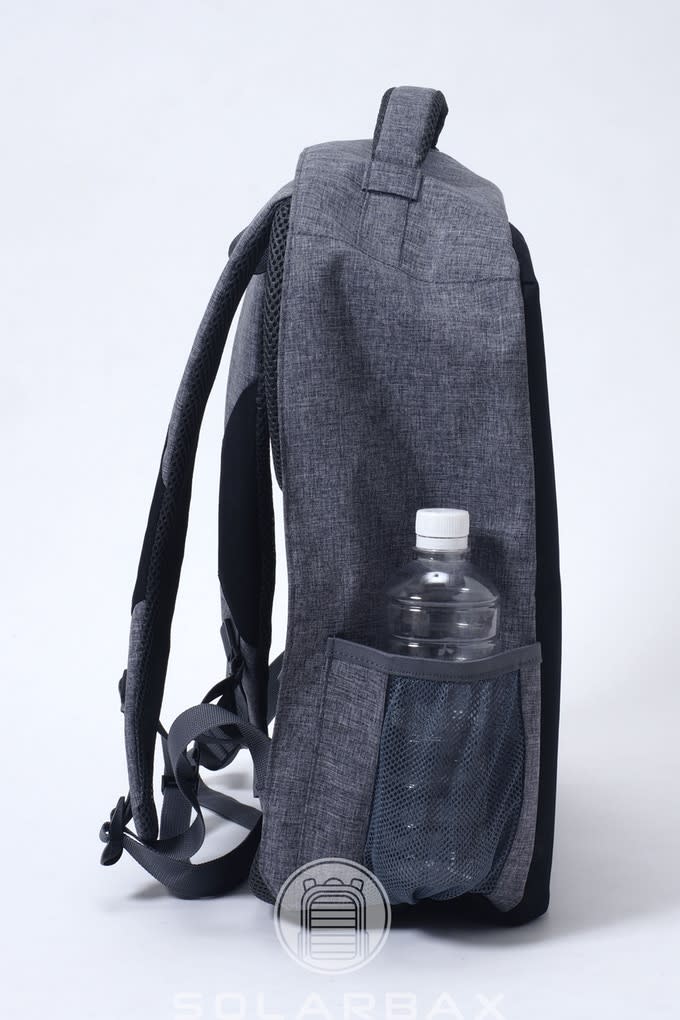 Backside・・・breathable design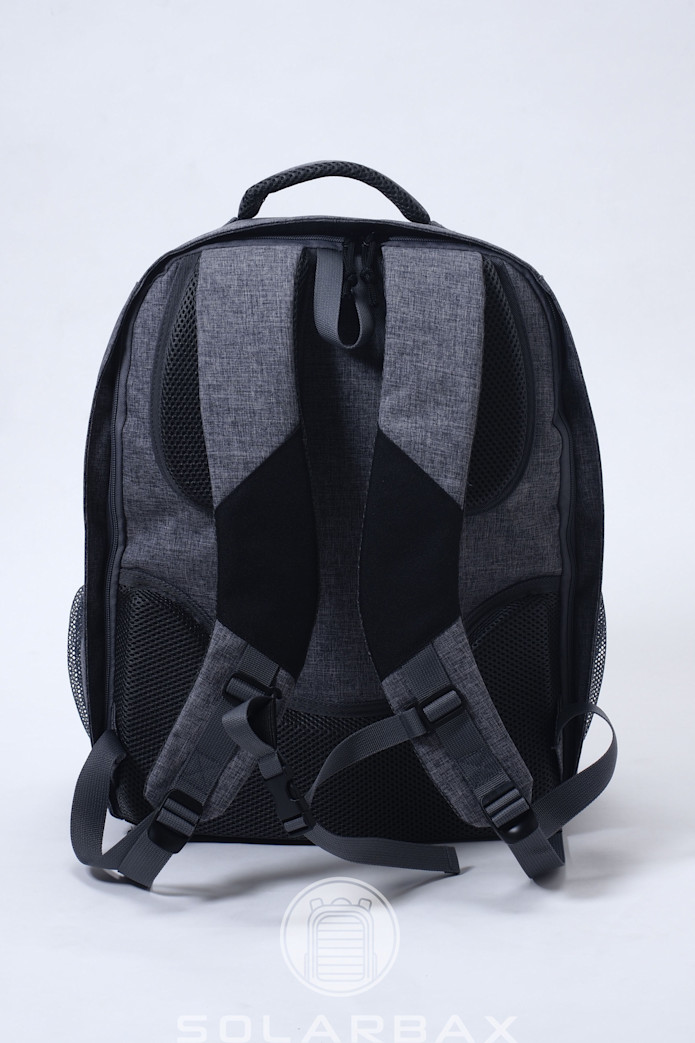 Inside the back pack・・・this can be filled with many electronic devices.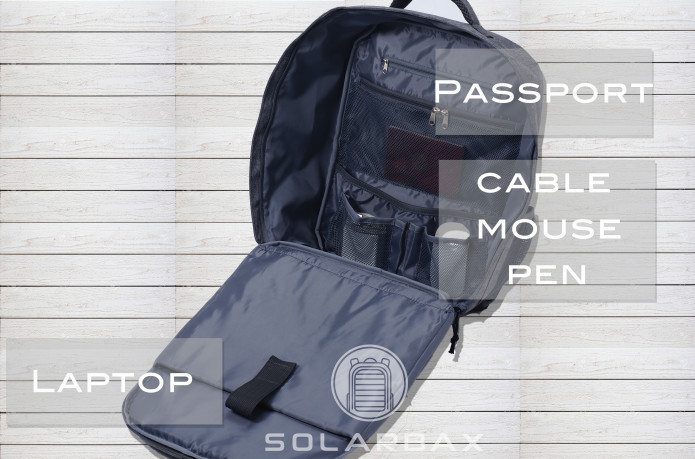 Laptop computer storage…capable of storing an 11-inch to 15-inch laptop PC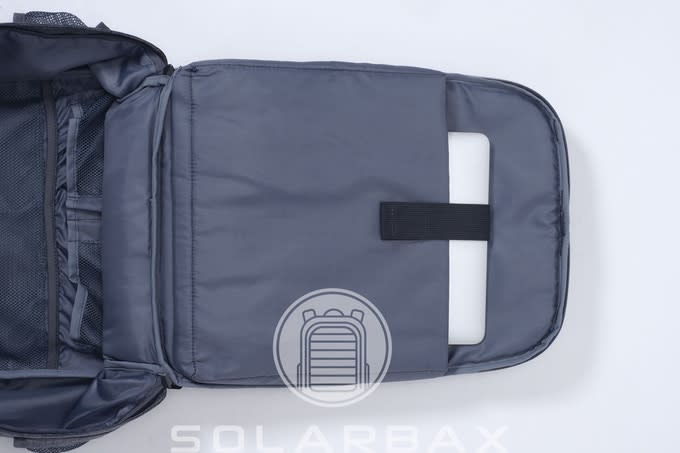 Power bank/solar power cable storage USD cable connection…LED comes on when power is generated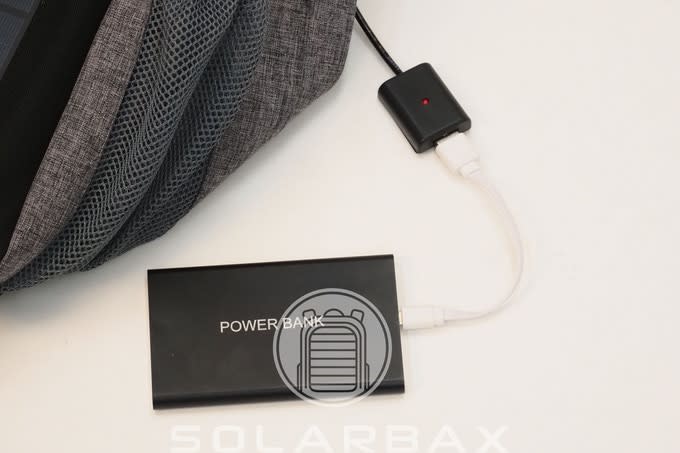 Storage for laptop PC cables/ballpoint pens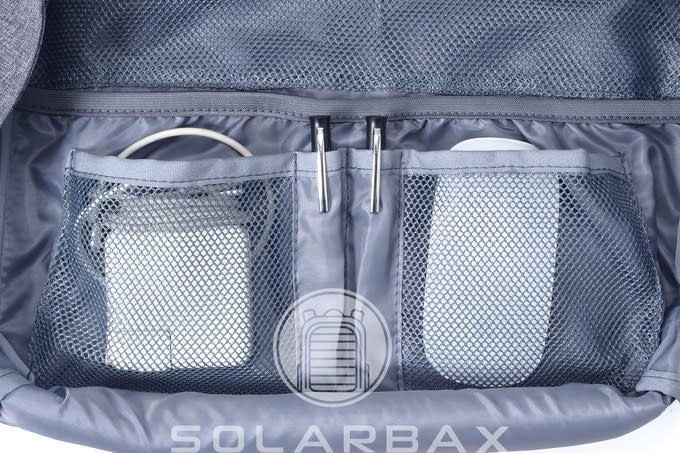 Plenty of storage space for small items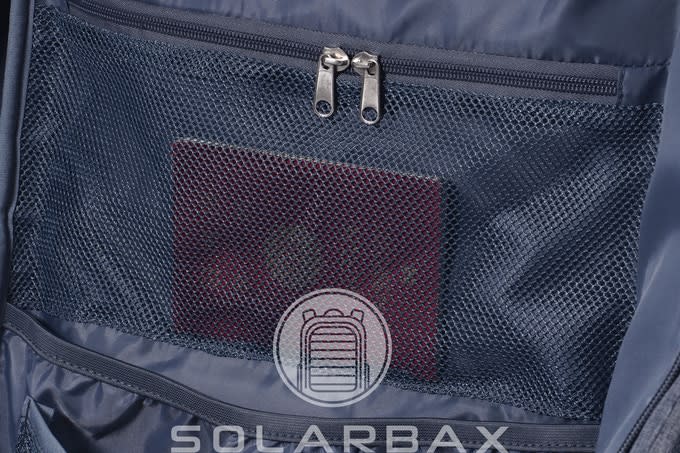 Picture of it being worn by a model(height of 173cm)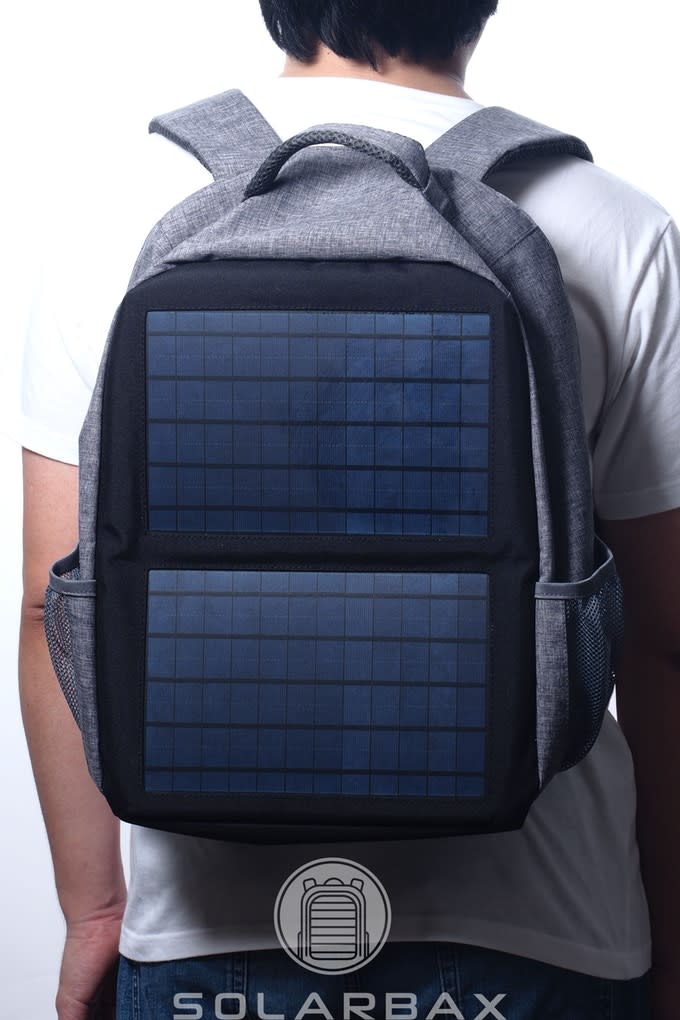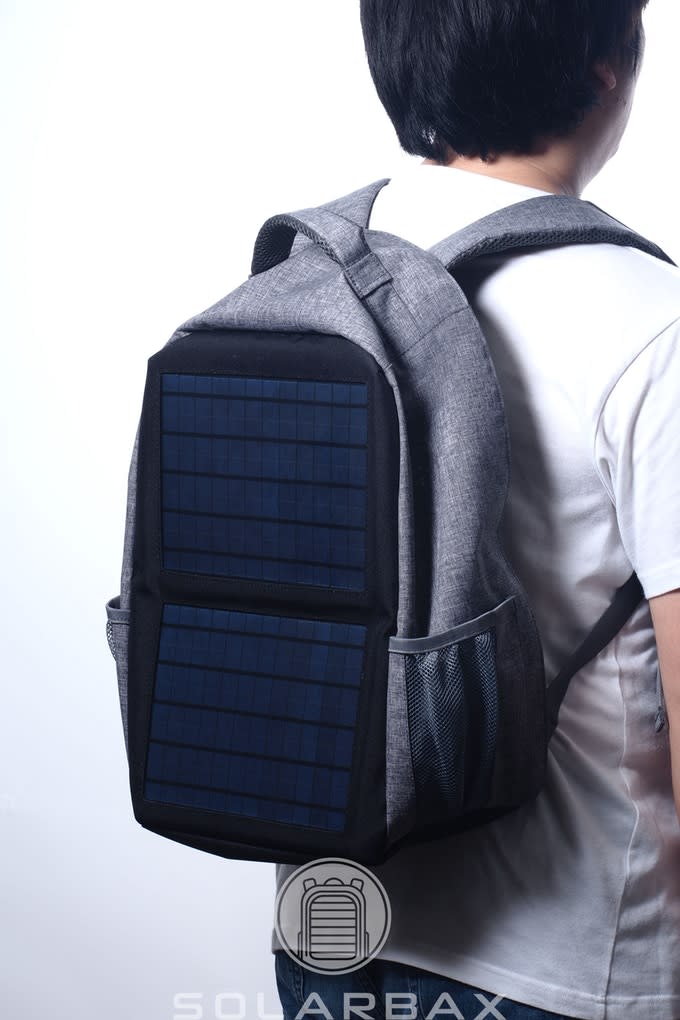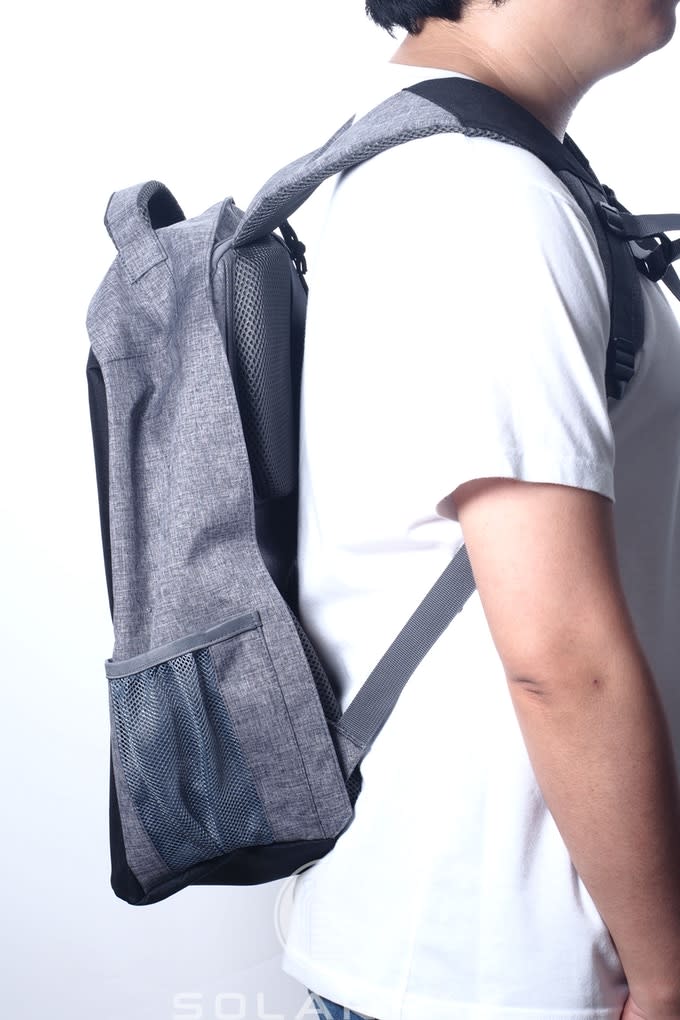 Developer interview(Marco Di Maio)
Hello, everyone. I am Marco, an Italian designer.
Thank you for your interest on the SOLARBAX that we have designed on this occasion.
We have answered your questions in the following Q&A format, so please use this as reference.

Q. What was your impression on trying the prototype.

A. Surprisingly, what we produced was of a higher quality than we expected. Thanks to the quality control by the Japanese staff we were able to produce something really amazing, and I am truly satisfied.

Japanese people excel at very detailed KAIZEN don't they! They notice things such as problems with the strap in units of several cm, which I would never have noticed, so I was truly impressed.

Speaking for myself, I often go out to sea when I help out at the boat excursion service my father manages in Sicily, and I am sure if I take the SOLARBAX with me, everybody will want one!

Q. What are the features of the SOLARBAX?

A. The fact that the design has an affinity with large-capacity solar panels and an internal design that is easy to use.

The solar panels have 12W of capacity, and the conversion rate to electricity, at 22%, is extremely high.

In terms of the internal design, we made it with a focus on practicality rather than an intricate design. If we made the functions of the pocket too specific, some restrictions would be created concerning ease of use, and I think we were able to design it well without going too far.

Further, from an industrial design perspective, I think a lot of work was put into the backpack design.

Q. Was there anything that you found difficult?

A. When we looked hard at the back of the solar panel, it did not look very good. Therefore, we decided to display the solar panel in a cool way from the front, to demonstrate our respect for the earth.

It is impossible to hide such a large panel. If this is the case, however, lets display it from the front, in a way that looks cool!

This is a design that is only possible now, when people are starting to realize that "concern for ecology=cool".

The other thing was budget (lol). Large panels will necessarily be expensive, but we wanted to be able to release the SOLARBAX at a price not greatly exceeding 100$.

I think that this is a product that has value by a lot of people using it.




Q. Finally, do you have a message for people reading this?

A. Carrying a SOLARBAX demonstrates your identity in terms of "I am concerned about environmental issues!"




I am passionate about blockchain, renewable energy and eco-friendly engineering processes; everyone can make a start with their own initiative to be kinder to the environment by having a SOLARBAX.



Product specifications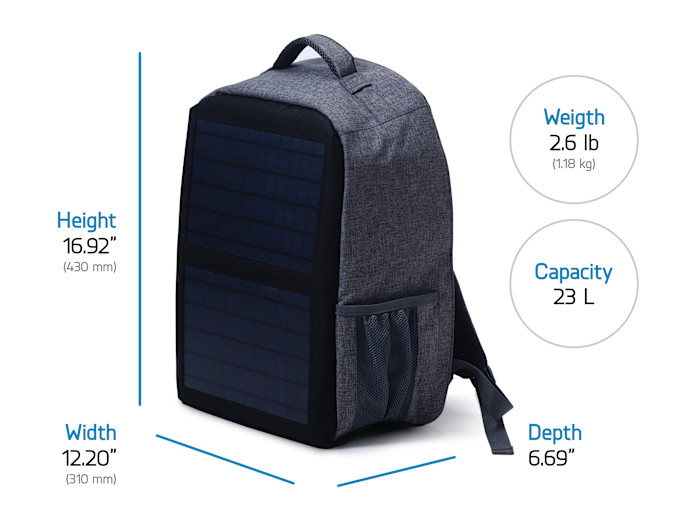 Product size  430*310*170mm
Weight     1.18kg
Product name    SOLARBAX
Power consumption   12W
Performance of the durable solar panel
1.6w solar panel,2 piece;
2. Conversion rate: 22%;
3. Power: 6W, 6V;
4. Solar panel: 6W; size: 185*275mm
5. Standard USB output: 5V 1A Confirm power generation with LED
Use of funding
The funding for which we are making an appeal on this occasion is for the mass production of this backpack.
Additionally, we are establishing a structure that will enable us to sell not only in Japan, America, and Italy, but all over the world.
We want to deliver our ecologically-friendly, hi-tech backpacks throughout the world! Please give us your support as we try to bring this about.
Quality guarantee
There is a warranty in respect of all initial failures in the form of an exchange.
We shall promptly replace this product if you contact us about initial defects within 2 weeks of it arriving.
Execution schedule
Middle of October 2019 End of crowd funding
Production from end of October to middle of December 2019
End of December 2019 Dispatched in order around Christmas
Conclusion
This is our first project, so we will probably get some things wrong. However, we are putting our heart and soul into this project, so please give us your support!
Please click the style of widget you'd like to install