Map My Temple is an initiative of Fathom Knowledge and Consulting LLP.
Its objective is to showcase the rich heritage, history, and culture of Indian Temples along with empowering locals and transforming their lives.
There is an eco-system dependent on a temple or tourism associated with people visiting temples. This generates huge employment / self-employment for the locals.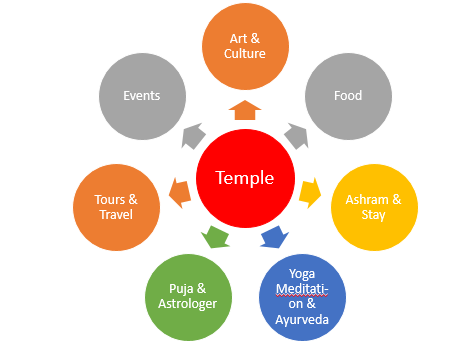 Why Spiritual Tourism and how it has the potential to transform lives of the rural areas, tier-III cities and small towns in India?
According to 2011 census of India, we have approx. 6.3 Lakh villages, 720 Districts and more than 30 Lakh places of worship holding enormous scope in itself.
People leave their villages or small town or tier-III cities in search of jobs or better income as they are unable to either find sustainable employment / self-employment in their native places.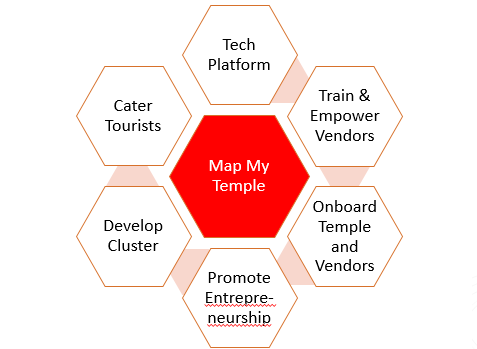 The model is to bring places of religious importance on one platform and the services provided by the locals in that region. This will help tourists easily explore local activities and experience local culture and services instead of just come and see and go.
According to one of the study conducted for the Ministry of Tourism, Government of India in the year 2010 – social visits and spiritual tourism contributes to almost 70-80% of domestic tourism in India. Another study on Socio-economic Impacts In Pilgrimage Tourism, by S.Vijayanand (published in International Journal of Multidisciplinary Research) suggests that religious tourism plays a vital role in narrowing the economic imbalance especially in rural areas, tier-III cities and towns with no core industry.
The innovative solution of Map My Temple harness the local population's capabilities and complement them with capacities (information, knowledge, skill, tools, finance and collectivization) so that they could develop a cluster of services and attract tourism in their region.
As an entrepreneur I am working on helping locals in developing their skill sets and achieving sustainable growth and economic empowerment without leaving their native places.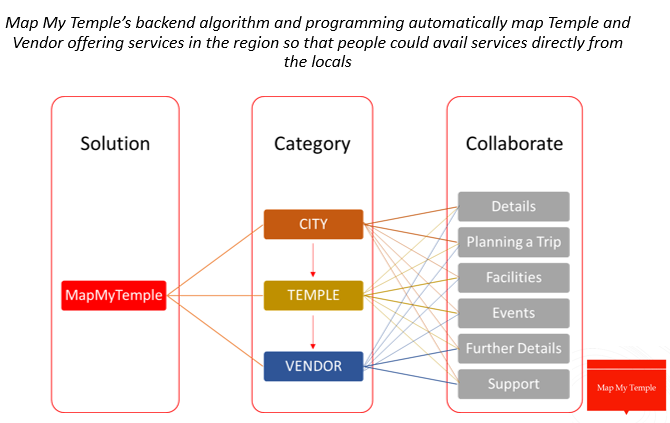 The fund will be utilized for:
- Develop more standard training and development program for the local service providers
- Train people to develop cluster and promote it
- Further update the website - www.mapmytemple.com so that tourist could directly book the services of the locals

The training program offered is for free of cost so we need your support to change the economic conditions of the locals
I am working on the ground and based in religious city known as Ayodhya, Uttar Pradesh, India. My experience includes working with companies such as KPMG and have been awarded jointly by Ministry of Micro, Small and Medium Enterprises, Government of India and Amity Business School for the Map My Temple project.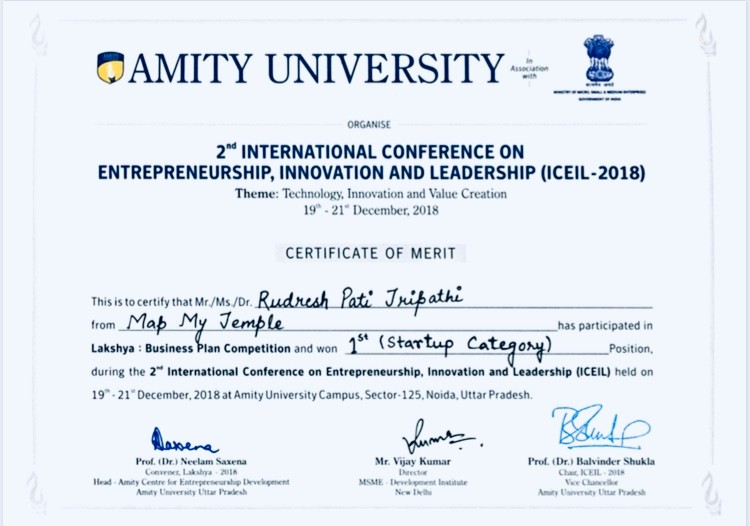 I have also been awarded by German Authorities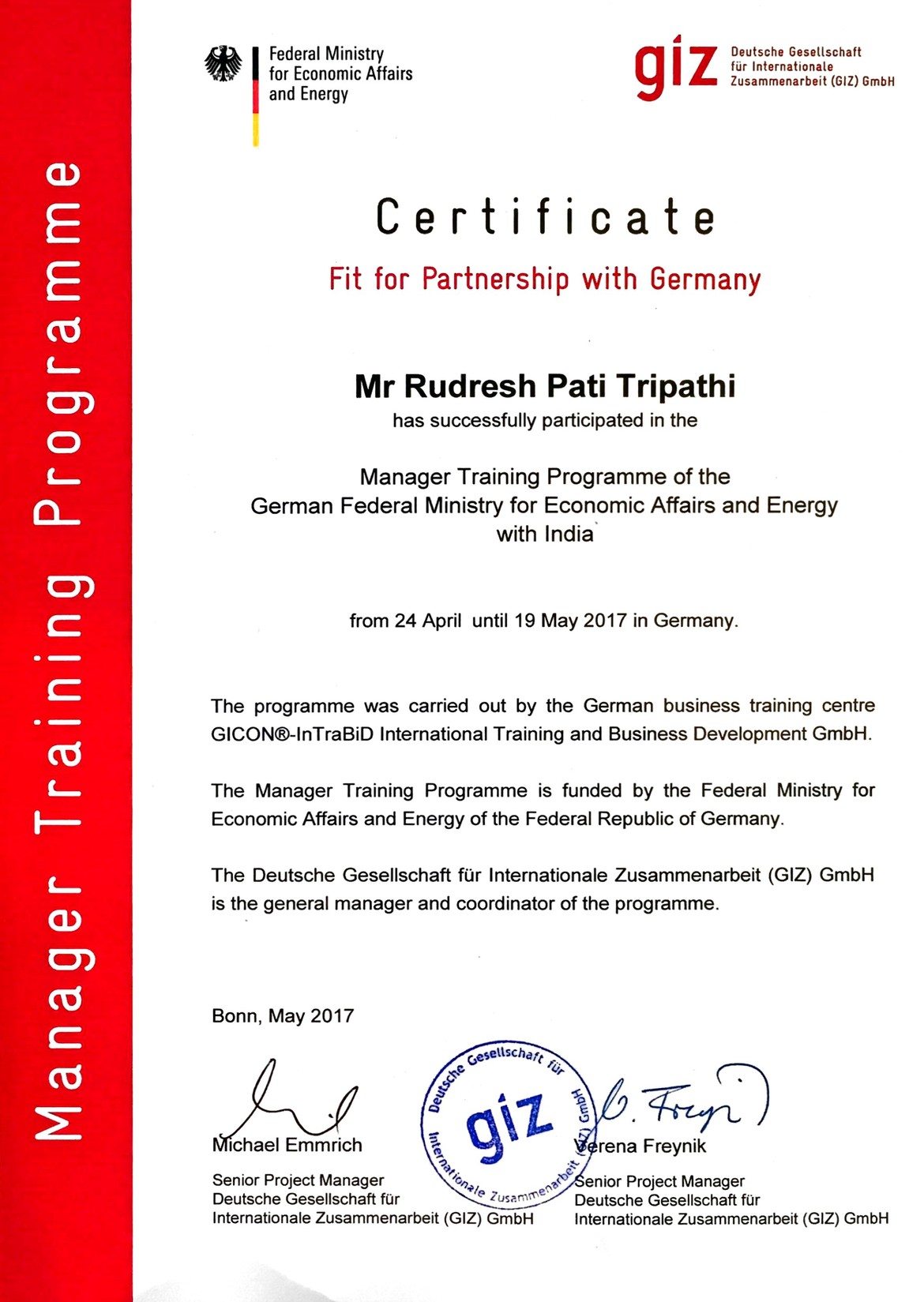 The fund will be utilized for the sustainable growth and economic empowerment of the locals so that they don't have to leave their native places and focus on their art, skills, culture and offerings.
Please click the style of widget you'd like to install