US$2,413.00

raised of $60,000.00 goal goal
The campaign owner has stopped the page from accepting further donations. Please contact them if you'd still like to donate
Help this ongoing fundraising campaign by making a donation and spreading the word.
Campaign Story
MAKE CRIS SMILE AGAIN
Your 2 minutes can help Cris. Even just sharing this page, can make a difference.
Cris…
…is a baby sister, a daughter, a wife. To us she is a dear friend. She was always the slimmest one in our group, she would be the one wearing a closed smile and dimples on her face. For all of us she has always been carefree and happy. You would ever see her worry about her problems, she was a picture of health and happiness. Just recently she married the man of her dreams, they were looking forward to having kids and start a family--life was very promising.
In October 2018 she was diagnosed with Kidney disease and in January 2019, tested positive for Lupus Nephritis.
Even then she kept smiling.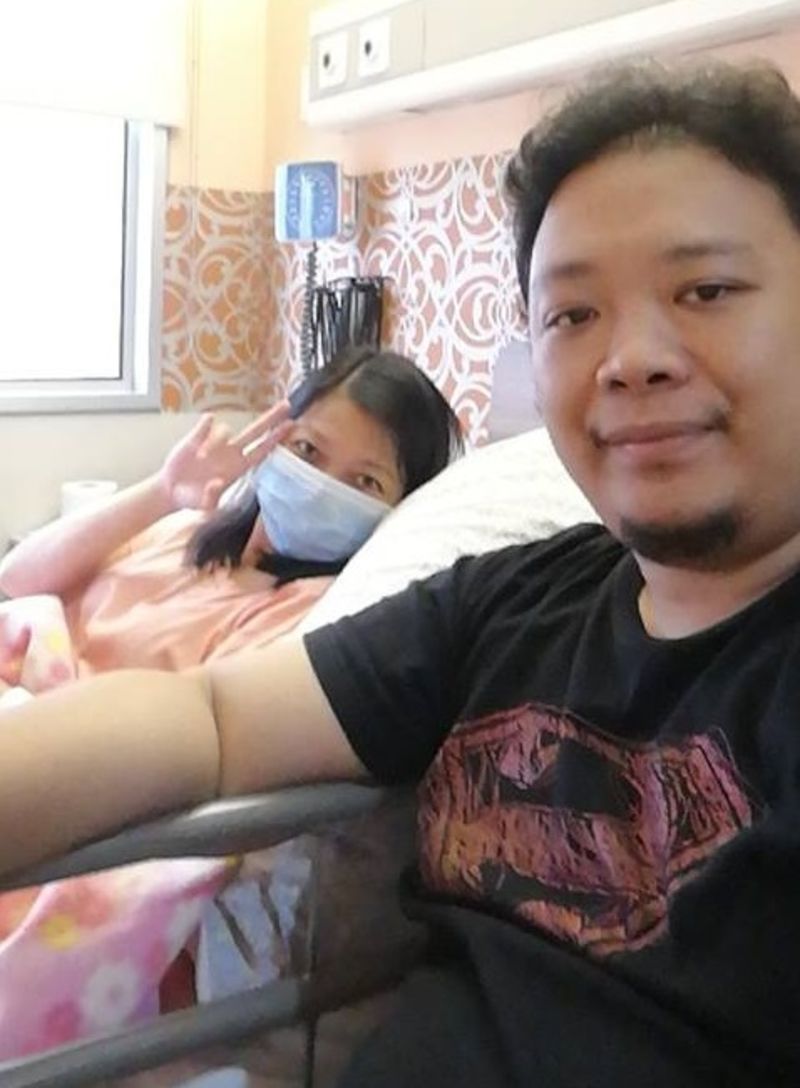 But since March 2019 she has been in the ICU for 4 weeks. She had to undergo 2 gastroscopy, Exploratory Laparotomy, Distal Gastrectomy, Billroth II, Loop Jejunostomy to stop an internal bleeding that was caused by the Lupus. She needed to undergo Dialysis and blood transfusion requiring her family to source more than 70 units/bags of blood. Her family and friends have been supportive physically and financially throughout this trial. Unfortunately, funds have been used up and Cris still needs to continuously undergo dialysis, CT scans, tests, medication and she is still in ICU.
We her friends, together with her family realize that we need help from our community to give Cris a fighting chance to living a full long life. We rely on the generosity of people who are willing to share what they can to help save a life.
What is Lupus?
With lupus, the body's immune system targets its own body tissues. Lupus nephritis happens when lupus involves the kidneys.
For Cris's case, Lupus initially attacked her kidneys but has also affected her stomach and intestines.
Bring back her smile
She has thrived though different seasons in her life, always wearing a smile. But now even in the ICU in her current state, Cris has continued to amaze us and her doctors with her resilience, she's letting Lupus know that she's a fighter. We are still unsure how long she will need to stay in ICU but we are praying and hoping for the best. We appreciate any support you can give- your prayers and well wishes and your monetary donation-every cent donated will go a long way and do a lot for Cris.
Funds will go towards:
Daily ICU rates: 80,000 PHP/day (approx 1,500 USD)
Outstanding hospital expenses as of 4 April : 4,665,223.00 PhP (approx 89,000 USD)
Dialysis and PRBC units : 1,100 PhP/unit https://www.doh.gov.ph/node/1431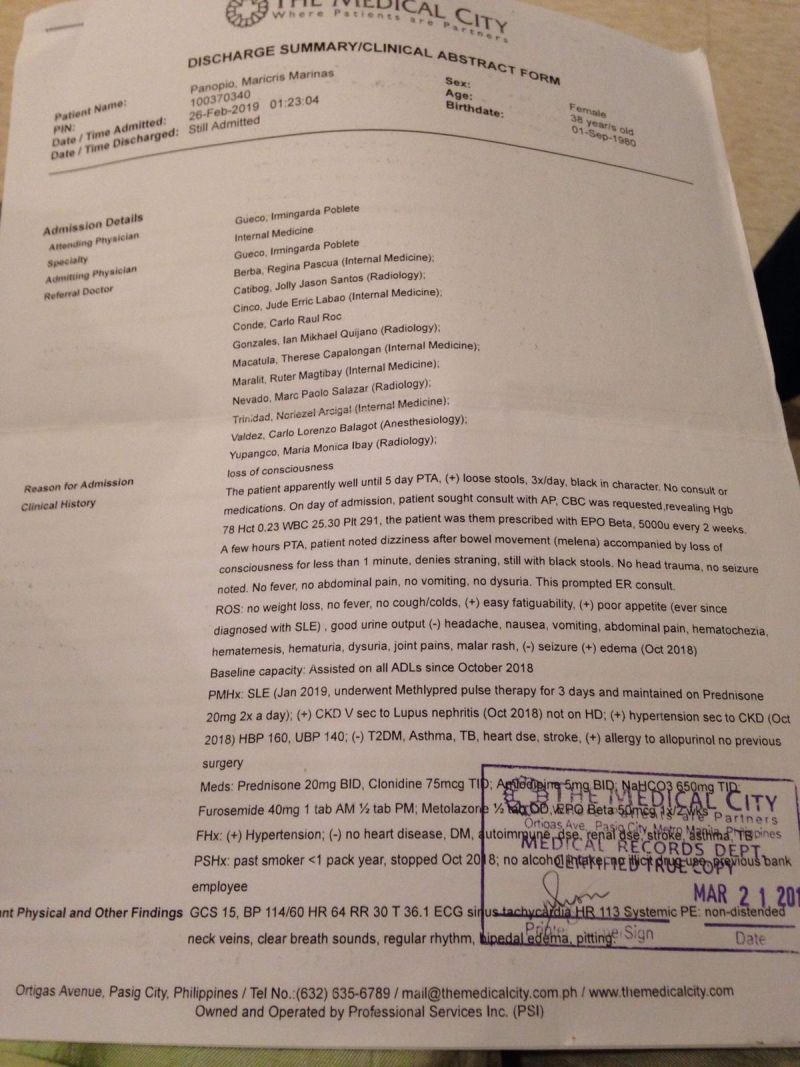 Cris Mariñas Panopio lives in Manila Philippines. She is the youngest of 4 siblings, considered the baby of the family she is dearly loved and this trying times have deeply saddened her family, yet they remain hopeful.
We are friends of Cris from the University of The Philippines (Los Banos) with over 20 years of friendship established, Cris is already a sister to us. Our contact persons are:
Prof. Jewel Joanna Sargento-Cabardo (Philippines) [email protected]
Patty Ochoa (Singapore) [email protected]
Please feel free to reach out to us for information about the procedures, doctors, hospital or pictures.
For donations, please click DONATE NOW or deposit directly to sister's account:
BPI Bank (Aguinaldo Highway Dasmariñas Cavite Branch) Philippines
Acct Name: Maria Avelina Marinas
Acct No.: 0969040689
Laban Cris
Campaign Owner
Jewel Joanna Cabardo
Campaign manager
Our Angel has joined her Creator
Update posted by Laban Cris at 07:33 am
Dear Friends,It is with a heavy heart and deep sadness that we inform you of the passing of Maricris Mariñas Panopio known as Cris to many of us last April 20, Black Saturday. She went to be with the Lord after her she fought hard with her battle against chronic. . . . .
Update - as of 12 April
Update posted by Laban Cris at 12:03 am
Cris underwent Tracheostomy on 5th April which was successful. Doctors have also started weaning her off the respirator. There are still some episodes of bleeding and sometime her memory is a bit foggy. We are seeing progress everyday...small steps...but still a reason to be grateful- thankful for the new hope.We