I have always found joy in helping people since I was a little girl. However, as the years go by, I come to realize that helping others on a global scale is not all rainbows and butterflies.

Ergo, I decided to pursue my tertiary studies in International and Strategic Studies at University Malaya to further assist me comprehending what current and past events that make providing good deeds to others now.. well, not so easy.
In conjunction with the United Nation's 17 Sustainable Goals, I feel like their program is a good platform for me.
Since I am from Malaysia, I have decided that it should be enough for me to pay the 'Non Accommodation' price of 255 USD instead of 435 USD whereby I would not be paying for the accommodation and tour around the city. I would be more than grateful to just have the fund to attend the event itself.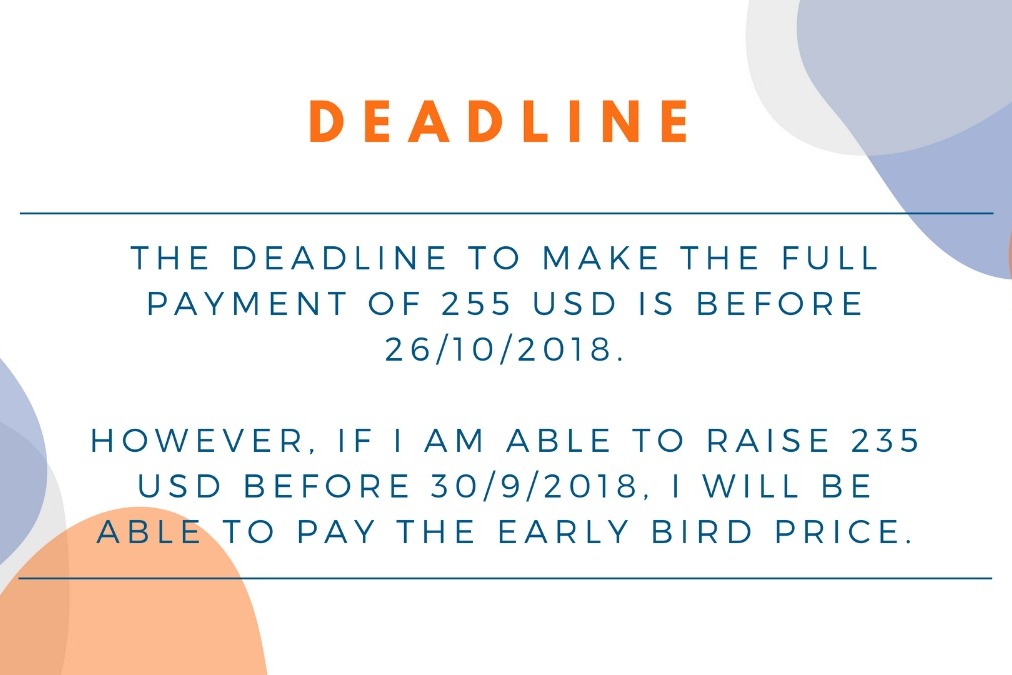 I promise that your donations will not go to waste. Every penny donated will be a motivation for me to always keep my chin up and be bold to help those in need. I will ABSOLUTELY do my best in the Global Goals MUN.
Here, I will include the details again

Event: Global Goals MUN 2019
Location: Sunway Putra Hotel, Malaysia
Date: 11th-14th January 2019
Target:
-255 USD before 26th October 2018 (Normal price)
-235 USD before 30th September 2018 (Early-bird price)
Additionally, you may donate to my Bank Islam acount
Nurul Alis Sarah bt Bidin - 12234020231702


For the better of our world.

Yours sincerely,
Nurul Alis Sarah
Please click the style of widget you'd like to install