Hi
I wish for you all the peace and love in your life.
My Story:
My name is Marwan Saeed, I'm one of the Yemeni refugees in South Korea, I fled from my home and my country to South Korea in 29 may 2018 to save my life from a very bad WAR against a terrorist group supported by Iran, they called the Houthis, for more info please click here "OCHA" & "UNICEF website".
After arriving South Korea I survived for about 19 days in a guesthouse with the rest of my money, During those days, we got a lot of help from American, Canadian, British and Korean volunteer, they give us food and clothes, God bless them all.
After that, I moved to live in a tent for about 14 days in a campaign site because there is no more money I have for rent.
After that, we began to receive assistance from the church, from our great sister "Christina", God bless her for everything she has done for us.
During the last 5 months, I worked in many different daily works to get money for food and clothes, this month I moved to another city "Mokpo" looking for another job since the last job was just a temporary job.
Unfortunately, the living expenses in South Korea is really expensive, especially the housing, the minimum rent I found until now in Mokpo City is between $350 ~ $450 monthly including $2000 ~ $2500 for deposit, and lets say I don't send money to my family in Yemen "which I do of course", yet I still can not pay that amount of money.
My Idea:
Over the past month, I've been thinking about a way to reduce or avoid paying for housing and bills. I had a headache from thinking too much about it, and by chance, I saw a picture of Camper Van.
I searched about it and found it a very suitable idea for me, especially because I am single and I can go and search for works outside the city.
Therefore, I think this idea of living in this type of vehicle is a good idea and will save a lot of money.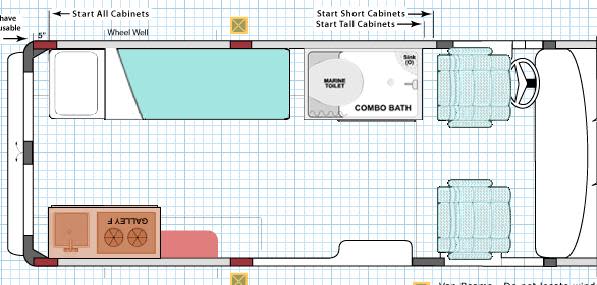 The Benefit:
1- I'll get the ability to search for work by going to the work field by myself like farms, cleaning apartments or construction ...etc. (30% money incoming).
2- I'll not pay any penny for renting at all, I'll save so much money, (60% save more money).
3- No electricity or water bills to pay, again, I'll save much money, (25% save more money).
4- I have a Korean friend that I was working with him, he supporting my idea and he going to help me be getting 2 Solar Panels 300W each in good price. (Bonus).
The Estimated Cost:
The Van: $10,000 ~ $12,000 Depends on how clean it is.
The Materials:
1- Wood: I can get and use the Wooden Cargo Pallets for Cabinets, Walls & Ceiling = Free.
2- Insulation: $200 ~ $300.
3- Flooring = $200.
4- Misc: Screws, nails & adhesive $250
5- Tools: Free
6- Primer, Paint & Caulk: $300
Electrical Components:
1- LED Lights, Switches, Fuses, Outlets & Wiring = $400
2- Battery: $200
3- 2 Solar Panels: $400
4- 1500Watt Inverter/Charger: $500
Bathroom, Shower & Plumbing:
1- 7 Gallon Hot Water Heater: $200
2- Plumbing materials (pumps, tanks, hose, PEX etc) = $700
3- Shower Pan: $200
4- Cassette Toilet: $450
The Kitchen: $500 ~ $700
Total: $16,800.
I hope I explained everything clearly and didn't make anyone confused.
I need your help, you can make a big difference by making a small gift today, will you?
I appreciate reading my story and helping me.
Thank you very much.
Marwan Saeed.
Please click the style of widget you'd like to install