Hi, I'm Jesse. I'm an avid photographer, as well as a musician and computer nerd. About 15 years ago, I was diagnosed with a debilitating degenerative neuromuscular disorder, similar to Lou Gehrig's disease. This came just as I was beginning my career and my adult life, so it was a devastating blow for me, and my life has been pretty much on hold since then. I'm trying, though, to get out of the rut I'm currently in, by transitioning my two biggest hobbies, music and photography, into careers. I've already been doing them seriously for several years, but what I need to take them further right now is gear. With respect to photography, that primarily means lenses. Being on disability, I can't really get the funds together to buy the lenses I need, most of which are really expensive, so I'm hoping to raise the funds I need for that through this campaign. I'm running this ongoing campaign on GoGetFunding (I've moved it from GoFundMe, where I originally created it, due to the current boycott related to the Darren Wilson fundraiser), and short-term campaigns for the same items on Indiegogo. I'm also running a separate campaign for music gear, https://gogetfunding.com/project/taking-this-show-on-the-road I have several photo projects I want to do, and I'll need to fundraise separately for them, but I need this gear first, and it's the major expense. I have an additional campaign for lower-priority, mostly extremely expensive, photography gear, https://gogetfunding.com/project/lens-fund-stage-ii.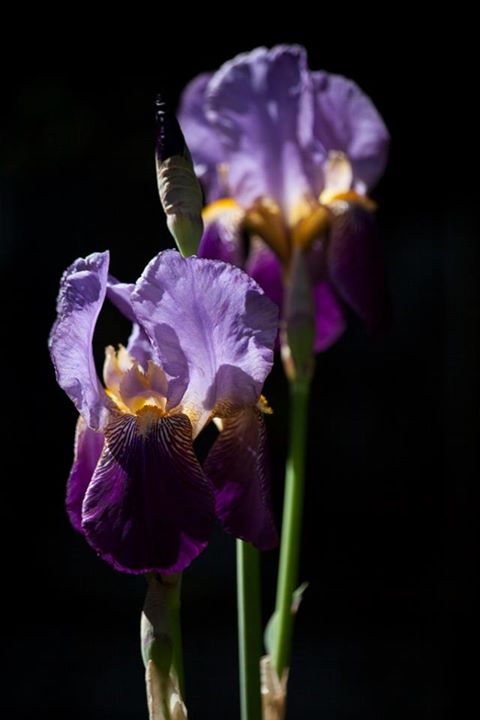 I'm primarily a nature and wildlife photographer, and for that I mainly need very expensive super-telephoto prime lenses, macro lenses, and wide-angles. But the super-tele primes will have to come later--I'll fundraise separately for them, when I have more to offer. For now, my priority is to cover as much focal length range as possible, as well as some specialty lenses such as macros, fast normal/portrait primes, and a tilt-shift, as well as some accessories. I currently have a 70-300mm, plus a really cheap and ancient 35-70mm I got to tide me over till I get a 24-70mm f/2.8L or 24-105mm f/4L.
The prices I've listed are all regular retail price, not including tax or shipping. However, except for a few obvious things like batteries and memory cards, and the Samyang/Opteka/Rokinon/Vivitar lenses, I plan to get everything either on sale or used, so the listed amounts should cover everything. My funding goal is just the total of all the items I've listed. In some cases (such as the 24-70 and 24-105), there's more than one item I want in a particular category; in those cases, I plan to get one, then move the others further down the list. In other cases (such as the Sigma 50-500 and 150-500, and the Tamron 150-600), there are multiple options, and I want one or another. In both of those situations, I've listed them together, in ascending order of price. I've added a number of items from this and my other crowdfunding campaigns to my amazon wishlist, which some might find an easier way to get these things to me than sponsoring them through crowdfunding. https://www.amazon.ca/gp/registry/wishlist/JHIXDGL...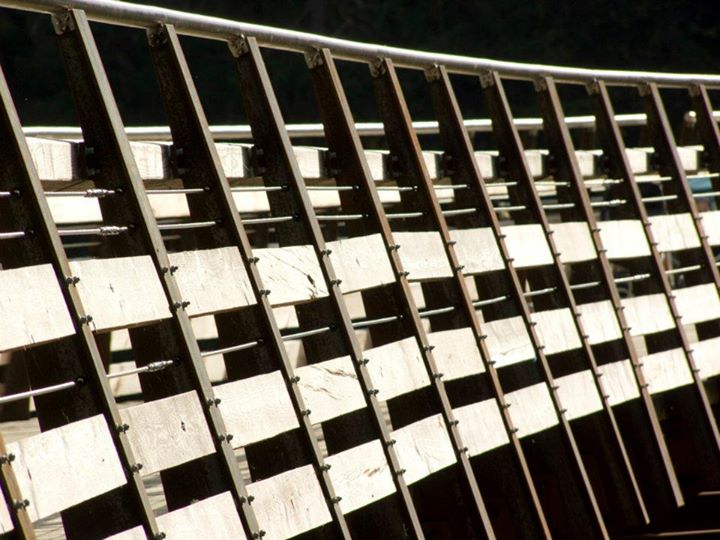 As incentives, I'm offering prints of some of my photographs on aluminum sheet, in various sizes, and I plan to offer photo books as well, but I need to figure out where to get them done, and what they'll cost. I'm also offering a few photo shoot options:
1. 3 hour Victoria, BC vacation/sightseeing shoot, $450.
2. Destination wedding and honeymoon, my photographic services for up to 28 consecutive days, $2500 plus expenses.
Note that because of my disability, it's best if most shooting takes place in accessible locations. I use a mobility scooter.
And if you fully fund a lens, I'll add a sponsorship message on it. I'll add some incentives for that. It might not be possible with some lenses, if they're too small, but wherever possible, I'll find a way. It'll probably be written in permanent marker, rather than a sticker or something, because of the designs of most lenses. If you want a sticker or decal or something, sponsor me for a supertelephoto prime lens.I'm working on coming up with some cheaper incentives, in the $5-50 range.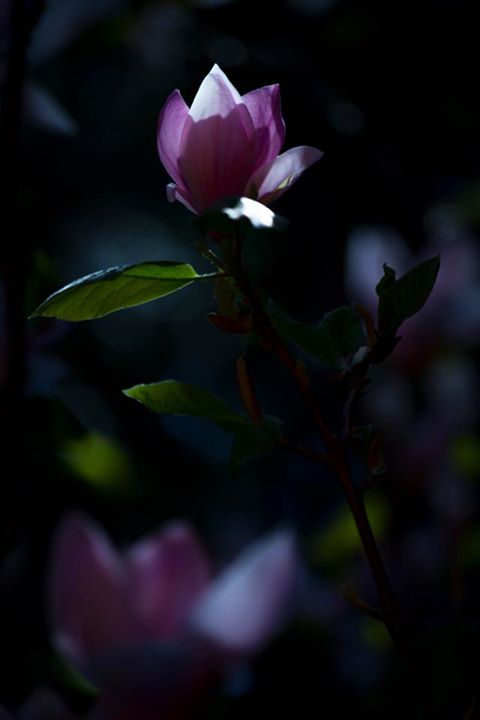 Here's a list of the specific items I'm fundraising for, in order of priority, along with some details on each item, what I need and why.
Canon LPE6 battery pack $70
Benro A2580F or similar tripod legs $150 - I need a few different types of tripods, eventually, but for now what I mainly need is a set of legs for my Gitzo 1277M ball head. I want Benro A2970F legs, but I haven't been able to find them in Canada, so I'm looking at other options, but nothing too expensive.
Canon EF 24-105mm f/4L lens $1500
Canon EF 24-70mm f/2.8L II USM lens $2500

Sigma 24-70mm f/2.8 DG OS HSM ART lens $1800- I want both the 24-105mm and one of the 24-70s, but I want to get one for now, then move the other one down to the bottom of the list.
Canon EF 11-24mm f/4L USM lens $3500 - This is a newly released lens (spring 2015) with amazing sharpness. I still want the 8-15mm and one of the 16-35mms, but this one is now my top priority ultrawide and second priority lens overall.
Canon EF25 extension tube $220
Canon EF12 extension tube $130 - These will enable me to shoot macro with my EF 70-300mm lens (and every other non-macro lens)--they enable me to focus much closer than lenses are normally capable of, by increasing the distance between the focal plane and the rear lens element.
Lowepro Pro Runner 450 AW backpack $250 - I need various bags and cases to store and carry various combinations of gear, but this one is a good choice for my current needs, with plenty of room for growth.
Think Tank Airport International V2 $450 - Because of my disability, I don't have much energy or strength, and have difficulty carrying significant weight over much distance. So whenever feasible, a roller bag would be a better choice for me. This one's nice and roomy, yet still meets carry-on requirements for international air travel.
Lowepro Pro Runner X350 AW $290 - A convertible roller backpack for times when I need a more versatile bag. Being convertible means adding weight and sacrificing some capacity, so it's not really a replacement for the 450 AW, but rather supplementary to it.
Canon LPE6 battery pack $70 - I need a whole bunch of batteries for my 5D MkII, but 3 should be enough for now.
16GB Sandisk Extreme Pro Compact Flash card $120 - I need lots of memory for my cameras, but I plan to use a mix of low-end, mid-range, and high-end cards. I can afford all but the high-end ones myself, without crowdfunding. For reference, mid-range cards cost about 1.5-2x as much as low-end cards, while high-end cards are around 3-5x as much.
Datacolor Spyder 4 Elite HD monitor calibrator $330 - This is to ensure that the colours I see when editing my photos are accurate, and the results look as good for everyone else, and when printed, as they do on my computer. This is especially important to anyone who selects prints as a reward.
Sigma 50mm f/1.4 DG HSM ART lens $1050

Sigma 85mm f/1.4 DG HSM ART lens $1500

Canon EF 50mm f/1.2L USM lens $1885
Canon EF 85mm f/1.2L II USM lens $2300
Lomography Petzval 85mm lens $660

Lomography Petzval 58mm lens $950 - I want all of these lenses, but I want to get one 50mm and one 85mm for now (excluding the Petzvals), and move the others to the bottom of the list.
Samyang 500mm f/6.3 mirror lens $175
Samyang 650-1300mm or 650-2600mm f/8-16 lens $270

Samyang 8mm fisheye lens $280- These are cheap fully-manual preset lenses (ie. the aperture can't be adjusted) filling a particular niche. The only difference between the 650-1300mm and the 650-2600mm is a $20 2x extender. Samyang lenses are also rebranded and sold by Opteka, Vivitar, Rokinon, and a couple of other companies. I have one now, the 650-2600mm, but could still use help paying for it.

Canon EF 16-35mm f/2.8L II USM lens $1870
Canon EF 8-15mm f/4L Fisheye lens $1550 - With these 2 lenses, I'll have complete focal length coverage from extreme wide-angle (8mm fisheye) up to 300mm, and then it's a matter of covering some specialty functions and getting the extreme telephoto lengths.
Sigma OS 105mm f/2.8 EX DG Macro $1000
Canon EF 180mm f/3.5L Macro lens $1740

Sigma 180mm f/2.8 APO EX DG macro lens $2200

Canon MP-E 65mm f/2.8 1-5x macro lens $1420 - I want all of these lenses, but I want to get one for now, then move the others one down to the bottom of the list. The 180mm is more generally useful to me.
32GB Sandisk Extreme Pro Compact Flash card $200
Sigma OS 150-500mm f/5-6.3 DG lens $1200
Tamron 150-600mm f/5.6-6.3 lens $1300
Sigma OS 50-500mm f/4.5-6.3 DG lens $2000

Sigma 150-600mm f/5-6.3 DG OS Contemporary lens $1400

Sigma 150-600mm f/5-6.3 DG OS Sport lens $2600 - I mainly want the 50-500mm and one of the 150-600mms (preferably the Sigma Contemporary; the sport has better weather sealing, but is a lot heavier, and just not really worth the extra weight and extra cost to me), but if I can get a 150-500 cheap, I'd take it for now then move the rest to the bottom of the list.
Canon EF 2x extender $580
Canon EF 1.4x extender $580 - These allow me to get a greater effective focal length out of my lenses, at the cost of a smaller aperture. However, they're only compatible with some (mostly high-end) lenses. But not compatible may only mean that autofocus and autoexposure don't work. Anyway, I want both, but they're not a higher priority because of this compatibility issue. Also, I have a Kenko 1.4x extender, which works fine with both of my current Canon lenses, but causes my camera battery to drain rapidly even when the camera is turned off. So I have that to use, but would like to replace it with a Canon, that hopefully doesn't have that issue. I have a 2x extender as well, but it's only for T-mount lenses.
2x Pocketwizard PlusIII wireless transceivers $360 - These are wireless flash triggers for off-camera lighting. At the moment I only have 1 flash, but I'll need to expand my lighting gear (or rent) in the future. These have the capacity I'll need. I picked up a cheaper wireless flash trigger, but still want to get the Pocketwizard one eventually, or a similar one.
Hahnel Giga T Pro II remote timer $130 - This is a remote control for my camera, enabling me to trigger the shutter release remotely/without touching the camera, and also to program long exposures and time lapses.
12-15" Ultrabook $1400 - with Corei5+ and 8GB+ RAM, large SSD or 1TB+ HDD. I already have a laptop for music performance, but it's a big 17" gaming notebook, and it's heavy and bulky. I need something compact and lightweight for carrying with me when I shoot. Probably a Lenovo or ASUS, but a Panasonic Toughbook or a Macbook Pro would be good--the latter so I can shoot tethered with medium format backs. Both of those options would cost about twice as much though.
Adobe CS6 Master Collection $2600 - This is the bundle with everything. I don't use every part of the suite, but this is the only version of the suite with all the parts I do use, and any other option, buying just the parts I use, or a lesser suite plus whatever's missing, would cost at least 50% more than this. Alternatively, a few years worth of Creative Cloud would work too.
Canon TS-E 24mm f/3.5L lens $2700 - Specialty tilt-shift lens. Can be used for perspective effects, as well as to correct for parallax.
Canon EF 70-200mm f/2.8L IS II USM lens $2750 - Fast telephoto lens for wildlife.
Canon EOS 70D $1300 or 80D $1600
Canon EOS Rebel SL1 $580 or SL2 $900 - I currently shoot with a Canon EOS 5D MkII, but I need a couple of backup bodies. While there are several I want, both full-frame and APS-C, the 70D/80D is an extremely versatile APS-C body, and the SL1/SL2 is extremely compact, almost as small as a compact system (mirrorless) camera, but with an optical TTL viewfinder. Plus they're both pretty cheap. So they're my highest priorities.
Sony DSC-RX100 Mk3 or Mk4 compact advanced-point-and-shoot $700

Leica C $910 or V-LUX 40

Samsung WB850F- In certain situations I need a camera that fits in my pocket, yet still has advanced features and full manual control, and not a tiny sensor and lens like a phone. There are several cameras in this niche I want, but the ones I want most are this Sony, and the Leica V-LUX 40/C.
2x Leica V-LUX 4 $1900 ($950 each) or V-LUX- One for my dad, (though he recently got a Nikon D5200), one for me, because I also need a long-zoom advanced-point-and-shoot.
Fuji XS-1 - An update for my old Fuji S100FS bridge camera. The XS-1 I think is the most recent version, though it's now a few years old (introduced in 2011) and out of production.

Phase One Capture One Pro 7 $135 - I need Adobe Creative Suite eventually, as I use it extensively, but it's very expensive, and this software from Phase One will serve me well until I get CS6. It's normally $299, but I got it this week for 60% off. I've adjusted my overall goal to include this discount. I've also moved this item to the bottom of my priority list, since I've already got it, but would appreciate help paying for it.
Zeiss Milvus 50mm f/2 Macro ZE $1770 - Lowest priority item in this campaign, but still higher priority than stuff in the other campaign. One of the best lenses available for Canon cameras, but not as fast as the other 50mms on this list, and manual focus only.

Please click the style of widget you'd like to install