The Story
Originally known as Earth 2550, Last Destiny is actually a reboot of a never completed web series, from digital CGI to live action with heavy CGI and photorealistic images. The images you see are from the web series and new concept art. In the year 2550 CE, Earth has been ruled by robots and cyborgs for five centuries, since humanity has been driven to extinction by their robotic counterparts. Mira, an amnesiac cyborg struggles to find her own answers about her identity and possibly her own humanity. On the way, she meets interesting characters, some with their own story and dark secret. She soon finds herself mingling in a war between the Robotican Empire and the Mars Federation.
Special Effects
For a story as sophisticated as this, it won't need very much. The Special Visual Effects can be done with our own team using special tracking software and chroma keying techniques to create the illusion that cybernetic mechanisms are built inside the actors' bodies. There would also be dozens upon dozens of CGI characters using motion and facial capture techniques. While we do have some of this tech, the problem would be have to be the facial capture techniques. Simply put, it would require a large budget to create a solid, quality character that could interact with our actors.
Mira
The Main lead character, Mira, will be played by none other than Alysse Fozmark, a young hopeful, and extremely talented actress who's been in many indie films such as John Freeman Story, Silent Hill; Prelude, and NightScape. Outfitted with special cybernetic armor, she's bound to kick robotic butt.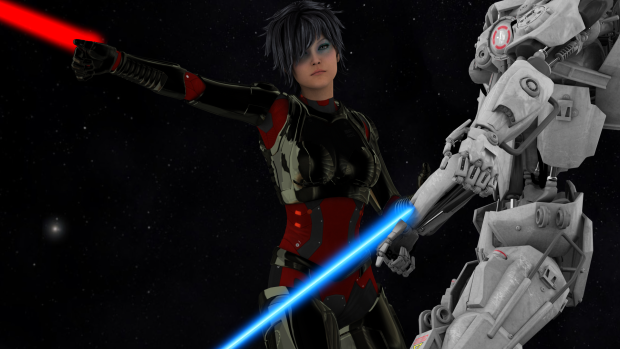 Obviously influenced by the likes of Star Wars and Blade Runner, Mira is an energetic cyborg with unparalleled abilities and a cool plasma blade that shoots out of her arm for close combat. Something that could easily slice and dice Imperial drones.
Mira is obviously the main focus of the series because of her tragic background and her relationship with others, having been betrayed, threatened and nearly killed during these troubled times.
Other lead characters include Rayne, Guinevere, Cassandra, Hyphera, Scythe, Arthur, Skye, and last but not least, Morgana, the main antagonist of the series.
Morgana is a very powerful robot on the same level as Mira, but shows less mercy to those that would stand in her way, or for simply just standing. Below is concept art for Earth 2550, which will be reused in the new series.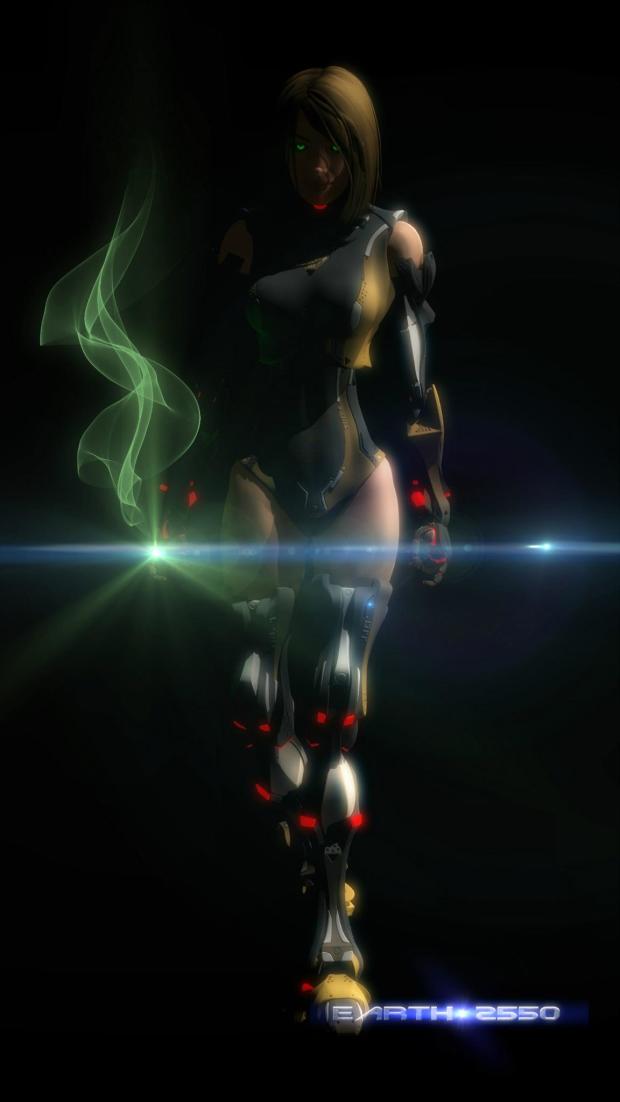 What We Need
Here's a list of what the funds will go to for the series to be cool and awesome!!
A high speed digital camera; to capture all the intricate details during a fight scene or any other impressive sequence that would be extremely visually abundant.
Props and Costumes; there's a lot of foam, plastic and fiberglass to be used to construct Mira's Armor, and a few of the other robots on her team and against her. Some costumes will be more practical and casual.
The Actors; there's a large diverse cast required for Last Destiny, and we have most of that cast already dedicated to the series. They are strong, athletic, and born to act!
Soundstage; we're not actually going to buy a soundstage, but rent one. It's where we would take all of our green screen and set materials and shoot the more larger action set pieces. Our actors and crew would have a blast filming in a large room!
With filming set for July or August, we are prepared for the best... or the worst. We need your help to help make the series, otherwise, things will become a lot harder for us to handle. There's a website to be posted soon in our main page, and we hope this sci-fi epic is to your liking! So hurry and pledge now!
Be sure to check out our perks, as there will be more of them as soon as we can think of them and when we do, we'll post them to the right. Cool stuff such as a poster, soundtrack and a 3D printed figure. More rewards are on the way!
Please click the style of widget you'd like to install